Latest listings on Jobs Central
Registrar (Agricultural Business Research Institute)
Territory Manager – Livestock products (Rimfire Resources client)
Regional Chair Positions (Southern Australian Meat Research Council)
Sales & Production Coordinator (Rangers Valley)
Livestock hand (Argyle Cattle Co)
MC Livestock Truck Driver (Stockyard Transport)
Livestock Administration Clerk (Bindaree Beef)
Symposium & Seminars Coordinator (Beef Australia 2018)
Schools Program Coordinator (Beef Australia 2018)
Territory Sales Manager, Regional QLD – Animal feeds (Rimfire client)
Grader Driver – Davenport Downs (Paraway Pastoral Co)
Property positions – Kimberley region (Argyle Cattle Co)
Diesel Mechanic – Fitter (Stanbroke Pastoral Co)
Click here to access these and other exciting meat and livestock supply chain jobs currently listed on Jobs Central.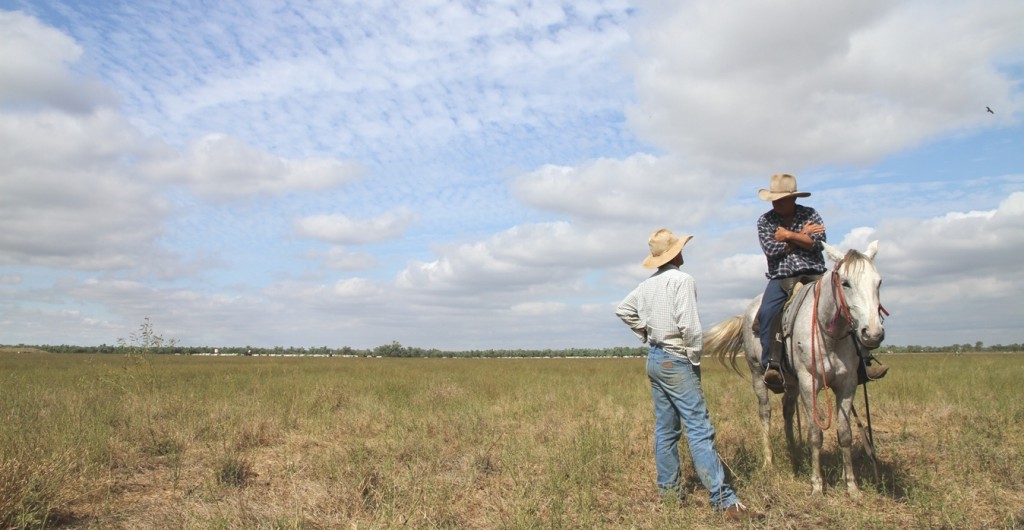 LINKEDIN'S 2017 list of the top Australian companies to work for has recently been revealed, and it makes interesting reading.
The list is compiled from data gathered from Australian LinkedIn members and engagement with individual companies, including the number of job applications, employee engagement, and employee retention.
Even Australia's most conservative employers, like accountants, are taking their cue from the tech industry by throwing out the old rule-book for workplace rules, allowing staff more worktime flexibility, and more liberal approaches to workwear.
Accounting firms PWC and KMPG took out the two top spots this year. Both have big employee bases, with each employing between 6500 and 7000 Australian staff, and also a large global reach.
What makes these two companies stand out? Both have a strong focus on employee wellbeing and flexible work arrangements, which makes them a regular favourite for job-seeking Aussies.
Local banks Westpac and CBA took out the third and fourth spots, while the retail conglomerate Wesfarmers and airline giant Qantas took out the next two.
Value in your employer 'brand'
What do all these companies on the hot list have in common? Firstly a strong 'employer brand' which we all know is crucial to recruitment. A company's culture and purpose are also key drivers for attracting great talent, and retaining employees.
So is there a thing or two Australian agribusinesses can learn about these companies to attract and retain their own top talent? The top 25 companies share a number of features which make them attractive to potential employees.
These include an efficient on-boarding program, work flexibility offerings, a focus on wellbeing, and beneficial leave programs.
Little things count. One company allocates a designated co-worker to help new recruits settle in, even before their first day. Another has a 'no work on your birthday' policy.
Building 'culture'
There are a number of ways smaller agri-business owners can take a leaf out of the big end of town's book to make their workplaces desirable to new candidates.
For instance, they need to start thinking outside the box when it comes to attracting future employees – even those that don't have the resources to put a concentrated focus on employee engagement strategies.
It starts from looking at the culture you're trying to create and doing everything you can to try and attract the right sort of people to keep building that culture.
Smaller agribusiness owners shouldn't always take these tasks into their own hands. Speak to the staff about what they're seeking in terms of a workplace culture, and use that as a basis to build the strategy.
Doing a simple employee engagement survey and finding out what's important to staff and employees is where smaller business owners should start.
Additionally, companies that are developing and sharing content through their employees' networks are actively demonstrating their employer brand to potential candidates.
LinkedIn's analysis is only based on companies with more than 500 employees, so the large majority of SMEs (small to medium-sized enterprises, like our typical cattle operations or feedlots) would be ineligible to make the list. But it's good to know what they are doing right.
Source: Meat Processors Pty Ltd – Managed Workforce