Latest listings on Jobs Central recruitment page:
Business Development Manager  National Rural Issues, AgriFutures Australia – via Rimfire Resources
Farm Manager Livestock, WA – via Rimfire Resources
Research Manager Intensive Livestock, AgriFutures Australia – via Rimfire Resources
Chief Executive Officer, Wingara Ag – via Rimfire Resources
Feed Mill Supervisor / Leading Hand, Koojan Downs – Harvest Road
Livestock Supervisor, Westbeef Feedlot – Harmony Agriculture
Agricultural Sales Assistant – Thompson Longhorn
Operator / Farm Hand, Qld – Packhorse
Station Manager, Delamere – AA Co
Station Operations Officer, Delamere – AA Co
Repairs & Maintenance, Myola Feedlot – Bindaree Food Group
Click here to access these and other exciting meat and livestock supply chain jobs currently listed on Jobs Central.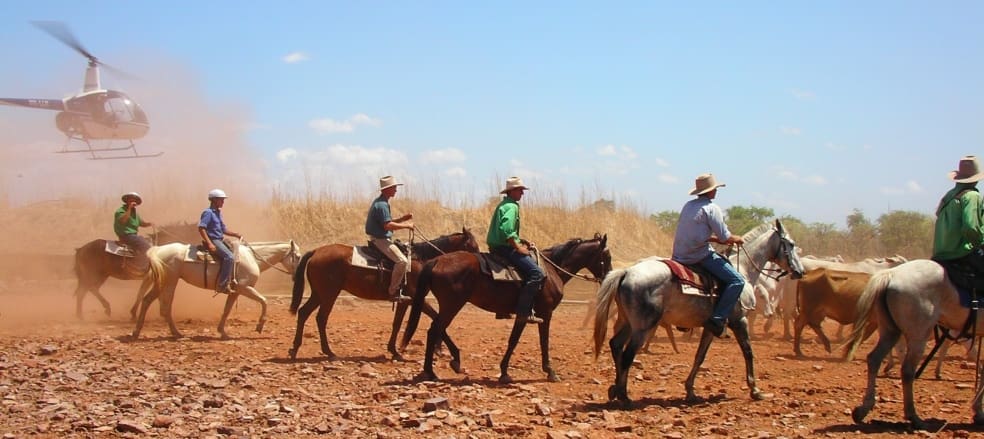 UNFORTUNATELY in today's meat and livestock industry job environment, an employee can never assume their role is completely secure or safe, regardless of the industry involved.
This is why it's essential to always go above and beyond and to be a great contributor in the workplace.
There are always methods in which an employee can make themselves indispensable and a more valued team member to their employer in the red meat industry.
Here's a few suggestions:
Be open to change
A successful business will always need to evolve and change, and employees need to grow with it.
Roles will vary and positions will change but valued employees are those that are adaptable and that know change can provide new opportunities.
Change requires flexibility and the better able you are to adapt to change, the greater chances you have of being a successful employee.
Keep a positive attitude and show your employer you can handle new situations.
Take initiative
Don't always wait to be given tasks or jobs; seek out what needs to be done and just get it done.
By showing that you are willing to go the extra mile will show your employer that you can do more than is expected of you.
Take ownership of your job and be proud of the effort you put in; this will always shine through to your employer.
Don't be the person who complains about problems, but rather offer solutions to challenges.
This extra effort will always make a good impression on your employer.
Be a valued team member
Make the effort to know your co-workers and create genuine workplace friendships.
Help out others if needed even if you think the task is outside your job description, after all they might end up helping you when you need it most.
Some keys to building solid relationships include listening to people, giving them your time if needed, being a good communicator, being trustworthy and helping out when needed.
Being able to effectively work in a team is essential, regardless of whether it's two people or twenty.
Always support your team and don't get involved in petty arguments; show that your role and the business are more important that any internal arguments.
Source: Meat Processors Pty Ltd