Latest listings on Jobs Central recruitment page:
Overseer – Nockatunga Station (CPC)
Station Managers (MDH Pty Ltd)
Feedlot Manager – Tallawanta feedlot, NSW (Allied Beef)
Feedlot Manager (Appletree Feedlot)
Regional Rural Enterprise Officer (Central Land Council)
Workplace Health & Safety Advisor (Bindaree Beef)
Electrician (Bindaree Beef)
Overseer/Station hand – Surat region QLD
Chief Executive Officer (Cattle Council of Australia)
Livestock Team – Iranda feedlot SA (Iranda Beef)
Beef Sales Manager (Mort & Co)
Northern Supply Coordinator – Darwin (AA Co)
Meat Processing Staff – Livingstone Beef (AA Co)
Click here to access these and other exciting meat and livestock supply chain jobs currently listed on Jobs Central.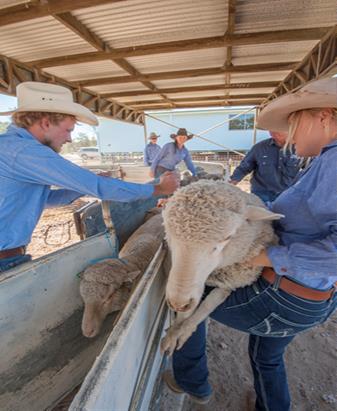 A recent MYOB business enterprise survey revealed there is a hunger among smaller businesses to grow their enterprises and employ more staff in 2016/17.
So how does a smaller agribusiness employing a couple of staff typically grow to having a team of 10 or more?
While saying you want to grow your business is one thing, making it happen is another. Here is some food for thought to help scale-up any red meat supply chain business for growth.
In a nutshell, our advice is, "Think big, move fast"
Rarely do you hear the CEO or managing director of a small business say, "Our goal is to remain small."
Most entrepreneurs, including those engaged in the meat and livestock sector, seek business growth to maximise the blood, sweat and tears invested in their businesses. Yet many are on the sidelines while their competitors are on the express lane to success. Why?
Their competitors are thinking big. But more importantly, they are moving fast.
What makes the difference is the ability to implement at warp-speed for successful business growth.
There's no shortage of family-scale cattle enterprises which are currently in the market either looking at, or implementing expansion projects, either through further grazing property acquisition or further existing asset development. Often that means more labour.
Keep in mind that the goal of developing a plan isn't to have a great plan – it's to take action.
People Power
Having the right people on board is critical for business growth. Many CEOs believe the secret formula to small business success is hiring the right people.
Look at how you're managing your team. Is it time to replace B players with A players? Will you need additional staff to reach your projected growth? Now is a great time to secure the talent.
Recent recruitment trends show that recent grads are ready to trade in minimum wage positions for jobs with a future and talented workers who have experienced layoffs are ready to get back in the game.
Keeping your pipeline full
The challenge to find top talent in the meat and livestock industry will continue to intensify. Sure you can hang a "We're Hiring," sign out your door, but will this strategy get the right people walking in?
Have you looked into your recruitment strategies lately? How are you finding your next employee now?
Some things to keep in mind during your agribusiness recruitment process: your job description is your company brand. Create job postings that draw people into the picture, so they can easily see how they will fit into the framework of your company. Videos or photos of the people currently within the company helps promotes your culture and will give people an insider's look into your company and the people who work there.
Make yourself more visible and be sure to check in with your people to see how things are going. To retain top employees, pay particular attention to their comments regarding their direct reports, as this is the number one reason people leave their jobs.
As a small business, it can be hard to compete with large corporate-scale operators for talent, solely based on money. That applies as much in the lotfeeding or processing sector as it does to cattle production.
That's actually good news, however, as money is rarely the reason why people choose to stay or leave a job.
Its worthwhile developing recruiting strategies that provide people with what matters most to them. Use employee engagement surveys to discover the environment they seek and then implement what is possible.
For example, if employees value time off between Christmas and New Year to be with their families and this is typically a slow time for your business (as it is in the cattle industry in many parts of Australia), consider implementing office closed hours during this period, if feasible.
Demonstrate trust
It's difficult to let go of every-day business decisions, especially when you are the founder, owner, and 'do-everything' manager. However, this is exactly what you must do to grow your business.
Trust your A-players to make the right decisions and make sure they have the tools and information necessary to make sound decisions. Transparency is one of the key values associated with his company.
Develop your company culture
Company culture is built on respect and trust begins with the owner. Publicly celebrate successes and work together to learn from failures.
When you foster a culture of talent, respect and responsibility, you'll find people rarely do things that will embarrass the company. Instead, they will take greater risks, which lead to greater financial rewards.
Committed people who willingly giving one 100 percent of themselves will help you achieve outrageous growth.
Top Takeaways:
Have the right systems in place and the people will fall into the right place
Hire staff to free up your time
Hire skills you don't have, to remain competitive
Source: Meat Processors Pty Ltd