Latest listings on Jobs Central recruitment page:
Rural property sales career opportunities (Ruralco)
Rural Manager – Operations/Logistics (Ag Appointments client)
Professional Sales Representative – Intensive Livestock (Zoetis)
Real Estate Stales Manager – NSW (Elders)
Livestock manager – Killara Feedlot (Elders)
Station Hand – Guyra district (Bald Blair Angus)
Station manager – Moolooloo (Heytesbury Cattle Co)
Station manager – Wave Hill (Western Grazing Co)
Stockperson – Rangers Valley Feedlot
Station hand – Lorraine Station (Australian Pastoral Land Co)
Senior head stockperson – Manbulloo Station (CPC)
Rendering Supervisor (Australian Country Choice)
Livestock hand – Aronui Feedlot (AA Co)
Administration Officer (Ladysmith Feedlot)
Head Stockperson (Minderoo Beef)
Program Manager – Meat Industry R&D (Agricultural Appointments client)
Click here to access these and other exciting meat and livestock supply chain jobs currently listed on Jobs Central.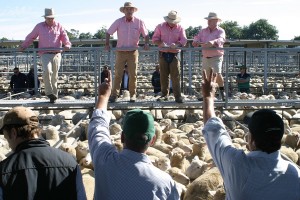 THE sheep and wool industry supply chain's demands can be quite extensive.
With the new year well and truly underway, meat and livestock businesses are again focussing on ways to attract and retain good human resources.
Doing so isn't always easy, but here are four measures agri-businesses can think about in an effort to retain valuable workers.
Deliver appealing working conditions
Benefits to make an appealing workplace have to be used in a way that doesn't just make people happy for a moment, but rather reinforces the fact that they're valued and their work is appreciated.
Examples can range from a small token such as shouting an occasional free BBQ lunch, to offering more flexible working hours.
Providing good working conditions can be imperative to encouraging retention among employees.
Provide health and financial assistance programs 
Many businesses have recognised the effect provisions, such as health and assistance in personal financial management programs, can have on retention.
From a worker's perspective, if a business demonstrates a willingness to help employees plan for their future, that shows genuine care.
It will always be better to work for a business that wants its staff to be financially secure than one that doesn't.
Offer training initiatives
Acquiring new skill sets is essential to the advancement of an employee's career.
The majority of workers do not want to remain in the same position for the entirety of their working lives.
So, when a business creates opportunities for personnel to attain new knowledge regarding a particular discipline – whether it be a welding course or an AuctionsPlus assessor's course – it creates an incentive for those workers to stay with that organisation.
Research has shown that training not only positively impacts on retention, but also increases personnel's value contributions.
Another benefit to establishing instruction programs is that they equip workers with the skill sets needed to undertake new responsibilities, creating a sense of professional growth and self-worth among staff.
The more invested a worker is in a business's operations, the less likely he or she will seek opportunities elsewhere.
Working somewhere with a purpose
From a humanistic perspective, gratification can be a retention game-changer.
If people love what they're doing, then they have little reason to change habits.
The same concept applies to work: find professionals who are passionate about the work they are recruited for, and they are more likely to stay on board.
Source: Meat Processors Pty Ltd