Latest listings on Jobs Central recruitment page:
Qualified Shearers for South West TAFE
Farmhand/Stationhand NSW – Banyandah Pastoral
Bull Production Specialist – Rennylea
Meat Processing Staff, Full Time – JBS Brooklyn
Lamb PCP Coordinator – JBS Brooklyn
Skilled Meat Workers – JBS Brooklyn
Quality Assurance Manager – JBS Brooklyn
Beef PCP Coordinator – JBS Brooklyn
Livestock Coordinator – JBS Brooklyn
Feedlot Manager – Deniliquin NSW
Head Stockman, Dunbar – MDH Pty Ltd
Assistant Manager, NT – Hewitt Cattle Australia
Click here to access these and other exciting meat and livestock supply chain jobs currently listed on Jobs Central.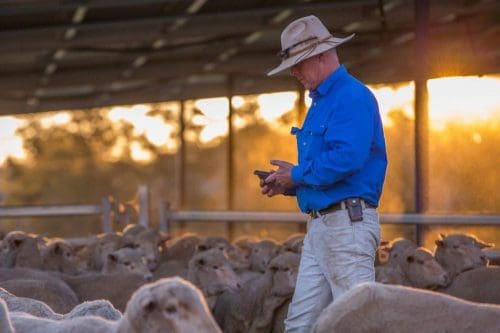 AN EMPLOYER can always try to motivate staff by giving them something: bonuses, time off or celebrations. However the most effective methods can often be those that inspire employees with what an employer does, rather than something given to them.
To be most productive, an employee needs to feel inspired by their leader or leaders, the business and the business's 'brand message.'
So what are the key ways an employer in the red meat industry can inspire staff? Here's some suggestions that apply, regardless of whether it is a small-scale cattle, wool or lamb operation employing one or two staff, or a feedlot with 30 or more employees:
Don't intimidate or impose fear
While using intimidation and fear-mongering can get employers results in the short-term, employees will generally feel little to no loyalty for a brand or business they feel uncomfortable working for.
Bad bosses are those that put employees against one another, impose fear to get results and use threats to get what they need.
This not only affects staff morale, but can also affect productivity.
Respect needs to be earned rather than imposed on staff through fear; staff need to feel they can contribute ideas freely and have their ideas openly considered and respected.
Encourage growth
All employees, whether young or old, should be given the opportunity for growth.
This can be done by offering access to courses to upskill, like a Low-Stress Stock Handling course, AuctionsPlus assessor's course or a Beef Feedback Workshop; internal training programs or even encouraging new activities and hobbies they might not have tried before.
Employees will feel valued if they are continually challenged and pushed to step outside their comfort zones, take up new responsibilities and develop new skills.
Optimism
A positive workplace is essential in creating a happy team.
This doesn't mean that an employer needs to be striving for unattainable goals, focus on fantasy ideas or operate on wishful thinking.
Rather, an inspiring leader should be flexible, show initiative, resilience and adaptability.
Natural optimists can cultivate more optimism in the workplace and raise the aspirations of people to achieve their individual best.
Show gratitude
Nothing makes an employee feel more inspired than when they feel truly useful.
A simple thanks can go a long way in helping shape an employee's outlook on their role and drive to continue working towards a goal.
An employer should focus on an employee's strengths, and praise them when gratitude is deserved.
Recognition can be as small as noting an employee's hard work in a team meeting, a simple pat on the back when needed or giving a small gift voucher as a token of the business's thanks.
Staff will be far more motivated if they are receiving positive feedback and feel valued.
Source: Meat Processors Pty Ltd