Latest listings on our recruitment page, Jobs Central:
Working Overseer, Carwoola Station NSW – via Spinifex Recruiting
QA Manager, Dandenong South – Australian Meat Group
Agribusiness Analyst – Palgrove
Station and Feedlot Opportunities – NAPCO
Rural Sales Manager, Qld & NT – via Agricultural Appointments
Property Assistant, Stud Cattle and Farm – Arkle Farms
Chief Financial Officer, Sunshine Coast – Fresh Meats
Domestic Sales Manager – Greenham
Livestock Administration Officer, Chinchilla – Stanbroke
Finance Manager – via Agricultural Appointments
Machinery, Property Repairs / Maintenance Manager – Winnathoola
To access these and other exciting job prospects across the red meat and livestock supply chain, click here.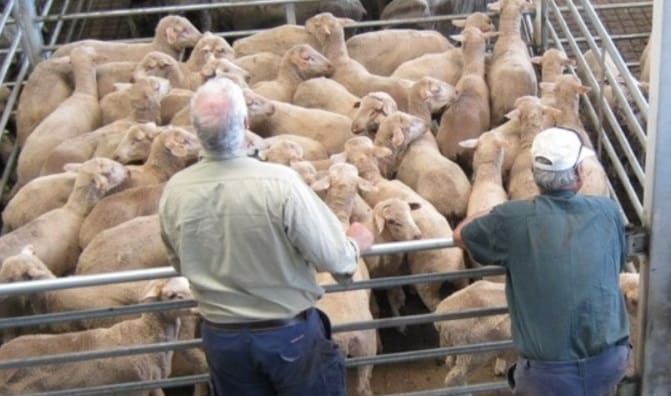 EMPLOYERS and managers can make a difference in the way they interact with employees by saying these five simple things in day-to-day dealings with staff.
Each has the power to dramatically change someone's day, including their own.
"That was exceptional."
No one gets enough praise. Pick someone – anyone – who does or did something well and say, "It was exceptional how you…"
Feel free to go back in time. Saying "Earlier, I was thinking about how you handled that situation really well and as a result you have turned around what could potentially result a negative outcome" can make just as positive an impact today as it would have then.
It could even make a bigger impact, because it shows you still remember what happened last month, and you still think about it.
Praise is a gift that costs the giver nothing but is priceless to the recipient. The people around you will love the giver for it – and they'll like themselves a little better, too.
"Here's what I'm thinking."
You're in charge, but that does not mean you're smarter, savvier, or more insightful than everyone else. Back up your statements and decisions. Justify with logic, not with position or authority.
Though taking the time to explain your decisions open them to discussion or criticism, it also opens it up for improvement.
Authority can make you "right," but collaboration makes everyone right – and makes everyone pull together.
"Can you help me?"
When you need help, regardless of the type of help you need or the person you need it from, just say, sincerely and humbly, "Can you help me?"
By doing that, you will display humility, respect, and a willingness to listen, which are all qualities of a great leader and a great friend.
"Can you show me?"
Advice is temporary; knowledge is forever. Knowing what to do helps, but knowing how or why to do it means everything.
When you ask to be taught or shown, several things happen: You implicitly show you respect the person giving the advice; you show trust in his or her experience, skill, and insight; and you get to better assess the value of the advice.
Don't just ask for input. Ask to be taught or trained or shown – you both win.
"I'm sorry."
We all make mistakes, so we all have things we need to apologise for – words, actions, omissions, failing to step-up, step-in, show support and the list goes on.
Say you're sorry, but never follow an apology with a disclaimer like "But I was really mad, because…" or "But I did think you were…" or any statement that in any way places even the smallest amount of blame back on the other person.
Say you're sorry, say why you're sorry, and take all the blame. No less. No more.
Adopting these five key statements into every day interaction with employees would build trust, inspire, heighten employee engagement and foster a strong working relationship built on respect. For such strategies to be successful, however, employers and manages needed to live and breathe them.
Building it into your company's culture is the key.
"The thing about lists like these is they tend to be composites of all the best qualities we've seen in ourselves and others, or how we'd like to be treated in a professional environment," an HR manager working with a labour hire company working with red meat processors said.
"That's certainly the case here so, if you are putting a few of these points into practice, you're probably doing fine. But make no mistake – it never hurts to treat your colleagues and members of staff equally, fairly and with respect," he said.