Latest listings on Jobs Central recruitment page:
Livestock Buyer – Rangers Valley feedlot
Livestock Hand – Sandalwood Feedlot
Feedmill Hand – Sandalwood Feedlot
Quality Assurance Manager, Food – via Agricultural Appointments
Cook – Anthony Lagoon & Eva Downs – AA Co
Head Stockperson – South Galway – AA Co
Road Train Driver – Brunette Downs – AA Co
Head Stockperson – Amungee Mungee Station – Bilba Group
Protein Commodity Sales, USA – Thomas Foods International USA
Human Resources Advisor, Inverell – Bindaree Beef Group
Maintenance Supervisor – Pinegrove Feedlot – Mort & Co
Livestock Leading Hand – Grassdale Feedlot – Mort & Co
Livestock hands – Pinegrove Feedlot – Mort & Co
Click here to access these and other exciting meat and livestock supply chain jobs currently listed on Jobs Central.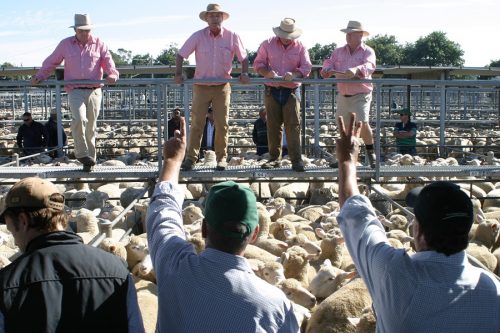 WHETHER you're currently employed or actively searching for a new career in the lamb or wool industry, employability skills have a strong correlation to success on-the-job.
The new year is the time when everyone is making resolutions: Maybe it's time to tap into your self-awareness skill and ask yourself, "How employable am I?"
Employability skills required for success in agriculture are often subjective and difficult to measure or prove. It's frequently said and proven that technical skills may get you an interview, but you need employability skills to obtain and keep the job.
These skills are personal attributes that allow you to interact effectively with other people, especially in the workplace. Sometimes referred to as 'soft' skills, they're transferable, which means you can take them with you wherever you go. Transferable skills are vital as the average person changes jobs 12 times during their career.
So, what do you need to work on? Here's two skills that everyone working in agriculture, no matter their age, experience, or education level, should concentrate on in 2020:
Interpersonal Skills
In children, we often hear the descriptor of "Plays well with others." In fact, this has become the subject of many memes and t-shirts for adults as well. But, all jokes aside, do you work well with others? No matter what your position, organisation or industry sector, we all deal with people. You typically don't get to choose your co-workers or your boss. What tactics do you use to interact effectively with others?
When recruitment site AgCareers.com surveyed agricultural employers about what skills they were looking for in new hires, Teamwork was at the top of the list. From entry-level to executive, every job requires teamwork at some point. Can you accept constructive feedback? (think about this carefully if it's time for your annual review).
Check your attitude – positive or negative? Working with team members requires abilities to manage conflict, listen, negotiate, empathise, motivate, solve problems, and build trust. Communication is also vital in interpersonal relationships, but is so important that it deserves its own section
Communication Skills
Decades of research has consistently ranked communication skills as critical for workers with the desire for promotion. Phone, email, text, IM, social media, in-person, meetings, presentations, web conferences, and even our body language and good old letters or handwritten notes, make up our days of communicating. Leaders spend about 80pc of their workdays communicating.
So much of today's communication happens digitally. 2020 is the time to re-evaluate how you can make your communications more personal. We've all become so accustomed to picking up our mobile device to send a quick email or text. Maybe it's time to pause the computer usage and walk next door to chat with your co-worker, or pick up the phone to actually talk if you're not in the same location. Employers surveyed by AgCareers.com rated Verbal Communication the second most-needed skill for new hires behind Teamwork.
Employers often say they hire for 'attitude' rather than hard skills. That's because many technical, product, company-specific skills are taught on the job. Develop your employability skills, or if you already have them, think about how you can effectively portray them in your resume, application materials, or in the interview.
Source: Bonnie Johnson, AgCareers.com