Latest listings on Jobs Central recruitment page:
National salesperson – Thompson Longhorn
Operations & projects manager, Riverina Australia – via Rimfire
Quality assurance manager – Oakdale Meat Co
Animal nutritionist, Riverina Australia – via Rimfire
Commodity trader, Riverina Australia – via Rimfire
Head stockpersons (2), Dunbar & Chatsworth – MDH
Mechanic/boreman/workshop overseer, Chatsworth – MDH
Farmhand, Goonoo Farm – AA Co
Livestock leading hand, Goonoo Feedlot – AA Co
Operator/truck driver, Clifton Hills – Crown Point Pastoral
Mechanic, Clifton Hill – Crown Point Pastoral
Head stockperson, Liveringa – Hancock Agriculture
Mill foreperson, Caroona Feedlot – JBS
Assistant manager, cattle property in Tamworth/Walcha area
Research manager, Agrifutures Australia – via Rimfire
Click here to access these and other exciting meat and livestock supply chain positions currently listed on Jobs Central.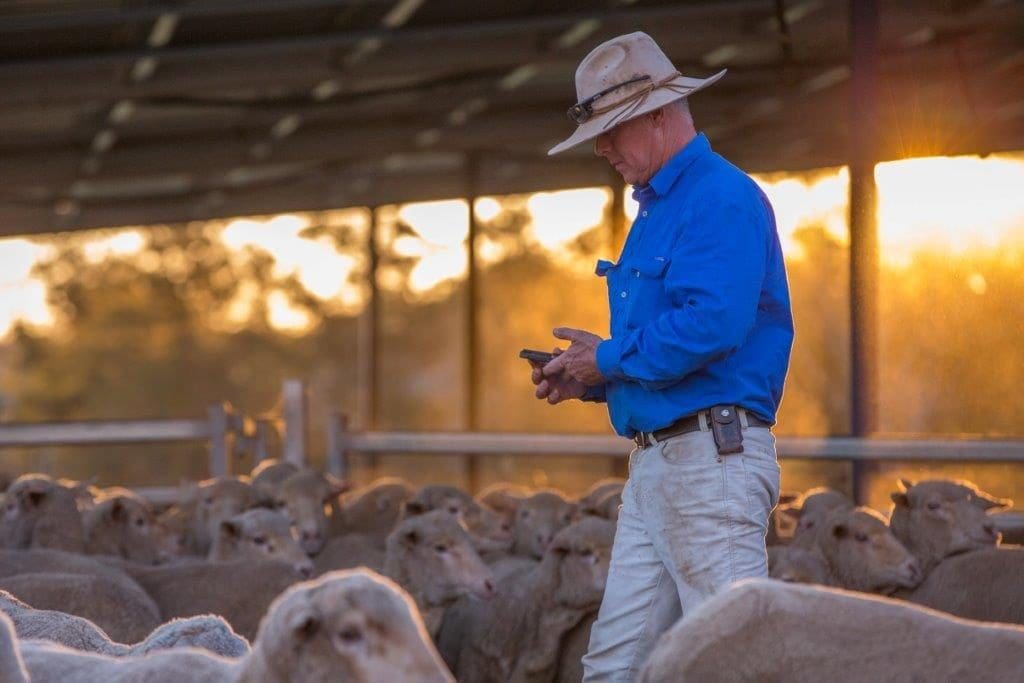 WHETHER you're a small lamb or wool business owner, manager of a large feedlot or a global agribusiness chief executive, employer branding is a powerful business tool.
Employer branding can be used as a long-term talent attraction, management and retention strategy. It is a viral-based perception management program that is intended to raise your operation's image in the marketplace as a well as attract a steady flow of quality applicants over a period of time.
Having a strong employer brand can be the key to setting your business apart from your competition, strengthening your value proposition to employees, and ultimately attracting high-calibre talent to drive growth and innovation within your agribusiness.
Employer branding must be set up effectively to get the best result. Here are three key things to remember:
Be believable
The basic premise of building an employment brand is that it must be built 'virally', by others. A company's true actions such as management practices, work-life balance programs, and so forth need to be talked up and practiced by others in order to be credible and believable.
Tell a compelling story
Use real examples and hard data to illustrate your company or business's best points. Nothing is more likely to be listened-to, believed and passed along the grapevine than a great story that illustrates what it is actually like to work at a particular company. These stories can be spread in articles, in person, via social media or during presentations.
Be interactive
Employers can 'get the word out' by answering questions, going into more or less depth as necessary and giving specialised/custom information. Employees can also spread the word and share detailed information at conferences, via email as well as through the most powerful employer branding tool, an employee referral program. Getting your employees to refer like-minded people to work for your company or business, saves you time in recruiting and provides greater chances that the candidate will 'fit.'
Strong affinity and identification with employer brands will turn your current employees into brand ambassadors. With employees as brand advocates, they create brand differentiation for your customers and clients – something difficult for your competitors to duplicate. This differentiation becomes your competitive advantage, and employees add to the edge.
Benefits of employer branding:
A strong employer brand can help your meat and livestock industry business stand out, regardless of whether it is large or small
It helps you attract and retain people who 'fit' your employer brand and/or company culture
A great employer brand can help you become an employer of choice – most people prefer to work for employers aligned with their values
A distinct employer brand can streamline recruitment
Great people seek out great brands – by building a great employer brand, you can compel people to seek you out – rather than waiting for a job opening to come up.
With a strong employer brand, an agribusiness will be able to attract, nurture and retain talented people who are willing to invest their skills and knowledge towards the business's objectives.
The people within a company are what today's competitive advantage is all about.
Employer branding sells your workplace culture, values and goals to potential and existing employees. By attracting and retaining people with the right fit, you can create a more productive workforce and position your organisation for long term success.