There's been an avalanche of exciting new red meat and livestock industry positions posted on Jobs Central over the past seven days, as the 2017 season gets underway. Here's a sample of latest positions on offer:
Livestock Overseer (Hassad Australia)
Livestock Manager (WA Meat Industry Authority)
Membership Coordinator – NSW (RMA Network)
HR Officer – Wagga Wagga (Meat Processors Pty Ltd)
Livestock Manager, Brindley Park feedlot (Australian Country Choice)
Rangelands Officer – NT (Australian Agricultural Co)
Livestock ID Solutions role (Rimfire Resources client – Allflex)
Senior Business Analyst – Corporate Farming (Rimfire Resources client)
Plant Fitter (Harvey Beef)
Livestock Positions – Grassdale Feedlot (Mort & Co)
Governess – Armraynald Station (Paraway Pastoral Co)
Alexandria Station positions (North Australian Pastoral Co)
Helicopter Pilot (Minderoo Pastoral Co)
Experienced Boner (Bindaree Beef)
Livingstone Supply Logistics Manager (AA Co)
Beef Livestock Team members (Iranda Beef)
Feed Mill Team Member (Iranda Beef)
Feedlot Graduate (Iranda Beef)
Livestock & Feeds Team positions (Teys Australia)
Click here to access these and other exciting meat and livestock supply chain jobs currently listed on Jobs Central.
Readers note: We have added a new 'filter' feature to our Jobs Central recruitment page, allowing viewers to sort jobs listings by commodity – beef sheep, grains. If the filter function is not used by the viewer, all jobs will appear.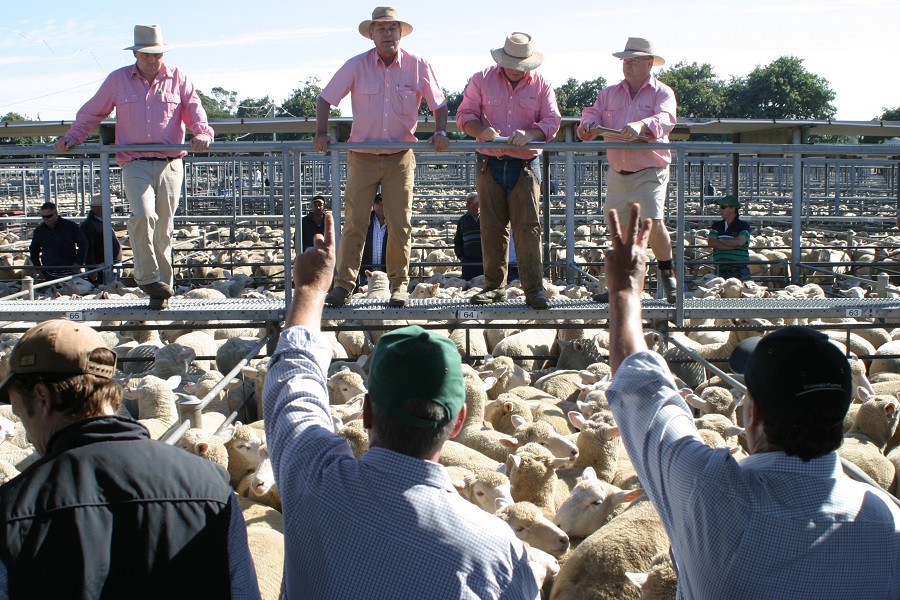 CLOSE to 65 percent of Australian job-seekers are increasingly turning to online channels such as mobile to find new employment, but many small businesses continue to use traditional and out-dated methods for hiring, research has found.
An employment study conducted by Indeed.com found more than half of small businesses (not specifically agricultural) still rely on reaching out to personal contacts and networks to fill job vacancies, with two thirds saying online recruitment advertising is too expensive to justify spending cash on.
Australia has one of the highest rates of active job seekers in the world, so there is plenty of talent out there to be found. About 74pc of Australian employees surveyed said they are actively or passively looking for work, and are open to a new position – a pretty high number by global standards.
Only 8pc of over 500 local small businesses surveyed said they could accept job applications from mobile devices. The recent survey suggests that 65pc of job seekers now want to apply for jobs through mobile devices. So for employers not online or mobile optimised, they may be missing out on large opportunity for job seekers to find them.
So how do small businesses in agriculture keep up with the changing world of recruitment?
Here are some old-fashioned thoughts smaller businesses can move away from to help future proof the recruitment process:
"You are competing with the big guys for talent"
Yes, they are. These days' big businesses rely more and more on online recruitment and technology platforms to source talent, so to keep up, small-medium sized enterprises (SMEs) need to increasingly seek candidates with specific, technical knowledge and also ensure their technology resources are up to date.
The comforting thing about the online world (internet), is that small and larger businesses are absolutely equal in the world of search. When candidates are seeking a particular job, they are just as likely to see a small company's listing right next to a big company. So there is extra value in placing an ad online because it can attract more viewers and also expose a   small business like a family-scale cattle enterprise to national and international talent that may be willing to relocate.
For small businesses, it's hard enough to hire locally, let alone recruit globally, but a job listing online makes that job is accessible to prospective applicants, wherever they may be.
"Your job ad can't compete with larger companies"
Many small businesses in Australia find the large paid job boards too expensive and decide not to advertise at all, and therefore turn to working their traditional (often local) networks.
However there are sometimes 'free ad' job boards attached to industry organisation websites, for example, or industry-specific job boards that are an under-utilised resource for many small businesses in Australia. Nor should local pages on social media like Facebook be ignored.
Now your competing in the big guy's space, crafting a great job ad to attract the perfect candidates is very important to ensure you stand out. Make sure you have a close look at:
Creating a clear job heading – For example if you are trying to hire a salespeople and you post the job as 'Deal Maker Manager' – no one is searching for jobs in 'deal makers', so it is important to post your ad title as a sales manager as this is what the job seeker will be search and ensure you get the right person.
Share what's special about your organisation – If you're a family-scale business, or you have a special focus on customer service or staff training, include that in your ad.
Be specific about the role – Include all of the job requirements with specific and concise language. This is a good place to put the answers to any of the questions people might have, especially if they may not have heard of your business or know your business as a brand name.
You have something the big guys don't: flexibility – In Australia, research suggests the second most important thing jobseekers want from a role, behind remuneration is flexibility.
Don't fall into a hole if you are not getting the applicants first-up by upping your salary offer to match a large competitor. Instead re-think your job description, whether you have effectively 'sold' the jobs attractions (SMEs are often at an advantage in terms of being able to offer more flexible work arrangements), and where you have posted it.
In larger companies, culture is very ingrained, and it takes time to change the patterns of work in those organisations. But small businesses can be more nimble, and offer more flexibility benefits.
In today's world, flexibility is one of the most powerful tools at the employer's disposal to compete for talent, and it provides an advantage to Australian small businesses in agriculture, as much as any other field.
Source: Meat Processors Pty Ltd – Managed Workforce