Latest listings on AgJobs Central:
Processing Manager (Woolworths Greenstock)
Processing Specialist, Melbourne – Vic (Woolworths Greenstock)
Sustainability Analyst, Toowoomba – Qld (Rimfire client)
General Manager and Office Manager, Broome – WA (Spinifex Recruiting)
Property Manager, Roma – Qld (Spinifex Recruiting)
Feedlot Manager, Deniliquin – NSW (Lucas Group)
Chief Operating Officer, Clare – SA (Lucas Group)
Board of Directors (Southern Gulf NRM)
Livestock & Operations Officer, Moura – Qld (Hewitt)
IT Manager – Regional NSW (Rimfire client)
Lamb Feedlot Manager, West Wimmera – Vic (DroverAg client)
Station Manager, Hillston – NSW (Spinifex Ag)
Australia Sales Manager (Vytelle)
Customer Service Manager, Brisbane QLD (Vytelle)
Click here to access these and other exciting meat and livestock supply chain jobs currently listed on AgJobs Central.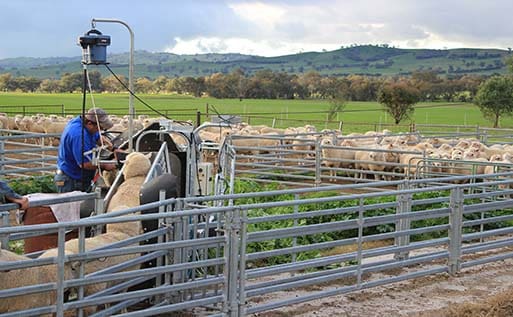 The latest SEEK employment trends data for the Australian agriculture sector, shows that job ads have decreased by 9.6 percent across all categories except conservation, parks and wildlife, compared to last year.
However, applications are up, compared to the five-year average. About 78pc of candidates are currently actively looking or monitoring the market, the highest level in four years.
Even though candidate supply is high compared to the five-year average, hirer demand is also high. This suggests that the Australian talent market remains competitive. This is especially true in the eastern and southern regions of Australia where more hirers are facing candidate shortages.
SEEK also revealed that the main motivators for candidates to look for a new job are:
Not being paid enough in their current role.
Looking for a fresh start.
Not receiving a pay rise this year.
Click on the images below for a larger view.
For employers, it's now more important than ever to offer competitive salaries and benefits in order to attract and retain top talent, Dr Belinda Chung from specialist recruiter, Agricultural Appointments says.
Employers may also want to consider offering flexibility and remote work options, as these are increasingly important to candidates.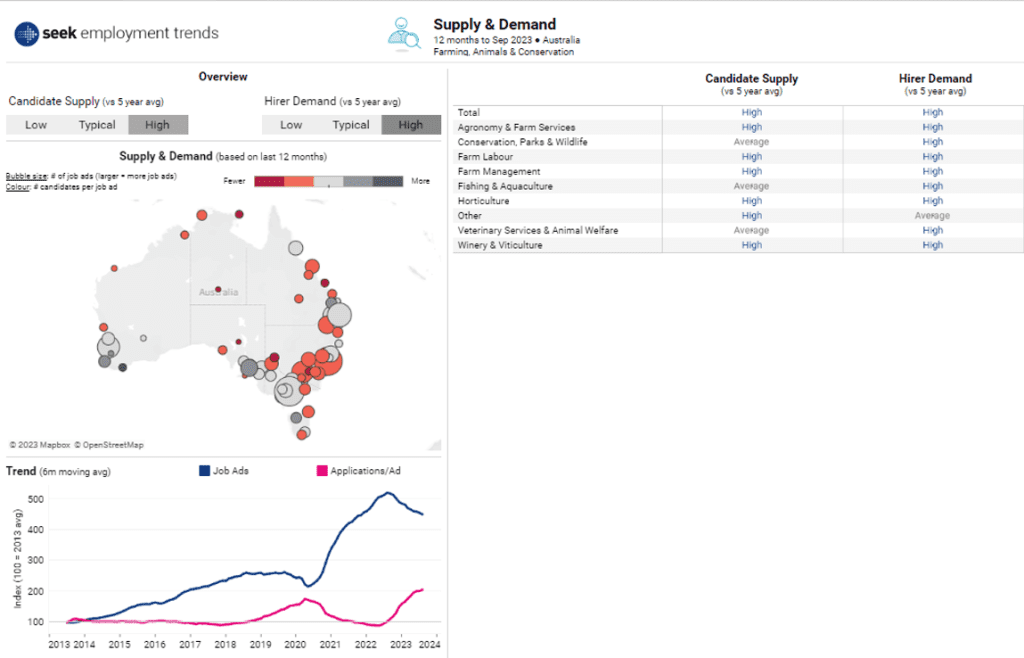 Here are some tips for employers in a talent-short market:
Offer competitive salaries and benefits
Be flexible and offer remote work options
Make your job postings stand out
Be responsive to candidates
Have a clear and efficient hiring process.
For candidates, here are some tips for landing your dream job:
Update your resume and cover letter
Tailor your resume and cover letter to each job you apply for
Network with people in your field
Practice your interview skills
Be prepared to negotiate your salary.
The Australian talent shortage is likely to continue for some time, so it's important for both employers and candidates to be prepared.
By following these tips, stakeholders can increase their chances of success in the job market.
Source: Agricultural Appointments