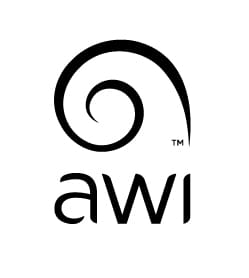 FACSIMILE proxy forms distributed as how-to-vote cards for the Stephen Read-Michael Field-Don Macdonald ticket in the Australian Wool Innovation election would be counted if completed correctly, Sheep Central was told today.
AWI issued a statement this morning that it was seeking to clarify the status of the facsimile proxy forms that detailed how to vote for the three director candidates, after being contacted by shareholders. The Read-Field-Macdonald how-to-vote form was sent via email and post to about 3500 addresses.
AWI's statement urged shareholders to only use an official AWI-issued proxy form to vote in the 2021 director election this month; however, after advice from Link Market Services an AWI spokesman this afternoon said "if the Field-Read form is correctly completed then it will be counted." This would mean including a valid shareholder reference number and signing the form.
A Link Market Services investor services spokesperson said: "Under instruction from AWI, Link will be accepting the pre-filled forms if they contain the correct shareholder information and are signed."
The initial AWI statement said the company "considers it a matter of great importance that director elections are held in a way that is fair to all candidates and that shareholders are provided with balanced and accurate information to assist them in exercising an informed vote.
"Shareholders have contacted AWI about the proxy forms pre-filled with voting preferences in favour of Messrs Steven Read, Michael Field and Don Macdonald who are standing for election at AWI's forthcoming Annual General Meeting on Friday 19 November 2021," AWI said.
The facsimile forms are very similar to a real proxy form in that they have the AWI logo and contact details, areas to sign and list a shareholder reference number, and detailed directions. The forms also direct voters to nominate either Steven Read or Michael Field as their proxy , not to nominate the chair to hold the proxy. The form colour-codes the election candidate names in blue for Read, Field and Macdonald, and red for the other candidates, also directing voters to vote against certain candidates. AWI pointed out that it did not issue the forms.
"The official AWI-issued proxy form was provided to shareholders with the Notice of Meeting.
"AWI encourages all shareholders to appoint proxies using the official AWI-issued proxy form that accompanied their Notice of Meeting and to consider the information provided in the Notice of Meeting before voting," AWI said.
AWI election candidate Steven Read said despite the recent Link Market Services-sourced advice, he still advised shareholders to only use the official AWI-issued proxy form to vote, using the facsimile form as a guide.
"It was not our intention to send out a (proxy) form, it was merely to give a suggestion.
"I'm astonished it could be accepted, but I would still suggest that growers follow the correct format as they've done in the past," he said.
"There is only proxy form that growers can use to make their vote count and that's the one they received direct from AWI."
Also standing in the AWI director election for three vacant positions is the current AWI chair Jock Laurie, David Jones general manager of marketing Georgia Hack, South Australian Merino breeder Sydney Lawrie and New South Wales grower Chick 'Charles' Olsson.
Mr Laurie had read the initial AWI statement, but had no comment to make on the form issue.
Mr Olsson said he had no concerns if people want to recommend a NO vote against his pro-mulesing stance, as his candidacy is highly controversial.
"I understand this and accept this gladly.
"However, for a proxy form to be mailed out clearly indicating people to vote NO against new and young directors who have genuinely thrown their hat in the ring with good intentions, I find this pathetically distasteful and further diminishes the entire industries good will future successful potential," he said.
"Maybe these non-mulesed candidates who recommended this very sad NO vote might start thinking about the future of who we are as wool-growing nation, and cease the cheap political shots at future leaders."
"Certainly, take your anger out on me, I can take it," Mr Olsson said.
"Our industry deserves much better and I now strongly and openly support Ms Georgia Hack and Mr Syd Lawrie, two wonderful and aspiring candidates, to whom I shall be giving any proxies I am given, and wish to send them my sincere congratulations for having a go."
Sheep Central also called Mr Lawrie for comment. Sheep Central has also independently sought a ruling on the Read-Field-Macdonald voting form from Link Market Services.
Click here to see the Read-Field-Macdonald form.