AUSTRALIA'S s largest sheep station has sold for an undisclosed sum to Andrew Forrest's Fortescue Metals Group for future green energy and carbon reduction projects.
The 10,117sq km Rawlinna Station, spanning an area roughly the size of Sydney, is located at Rawlinna, 400km east of Kalgoorlie in the Goldfields-Esperance region of Western Australia.
Rawlinna was sold as a going concern on a walk-in walk-out basis with around 60,000 sheep in an off-market transaction negotiated between the MacLachlan family's Jumbuck Pastoral, with Tom Russo from Elders acting as an advisor, and Mr Forrest.
While a commercial flock will continue to be run on Rawlinna, it is understood Mr Forrest will be actively assessing the potential for green energy and carbon reduction projects into the future.
The Fortescue Metals Group has told employees they have the opportunity to continue to work on the station.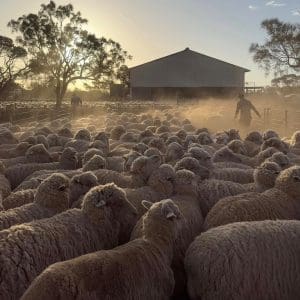 Jumbuck Pastoral is one of Australia's largest sheep and cattle producers, with properties in South Australia, New South Wales, Western Australia and the Northern Territory.
Established in 1888, the MacLachlan family began growing wool at Paratoo Station near Yunta in South Australia.
Managing director Jock MacLachlan said Jumbuck elected to divest Rawlinna as part of a succession planning project.
"At present, the company has no intention to divest any other assets; however, it will continue to look at opportunities to further grow and diversify the portfolio moving forward."
In February 2021, Jumbuck Pastoral, AFL chief executive officer Gillon McLachlan and the Reece plumbing family paid $104m for the Northern Territory's 1.25million hectare Wave Hill and Cattle Creek Stations.