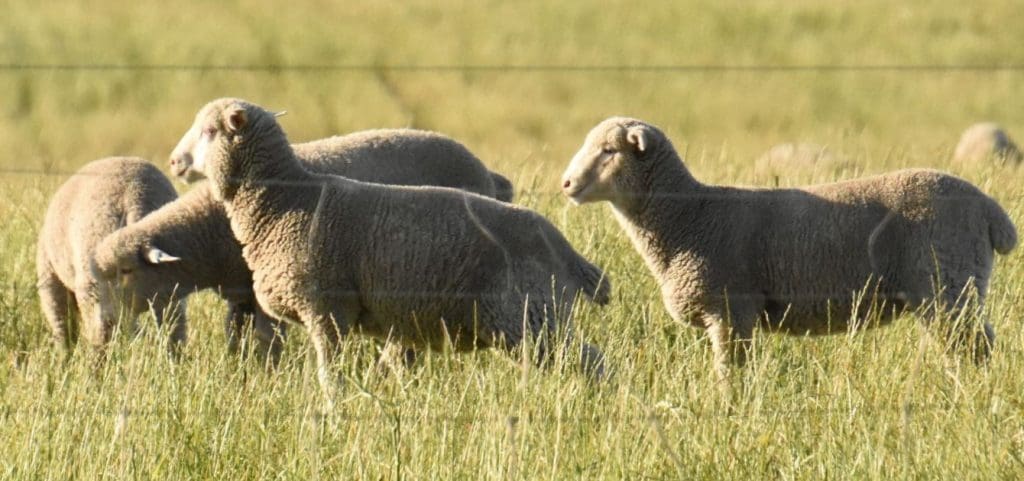 A COLLECTION of quality sheep properties has been put to market recent in South Australia, Western Australia and New South Wales.
The Bay Family Trust has relisted for sale its mixed farming enterprise on South Australia's Western Eyre Peninsula, after it failed to sell during an expressions of interest campaign earlier this year.
Purchased in 1998, the 5000ha Witera is located in the Calca/Witera region, 40km south of Streaky Bay, in the heart of the highly regarded Mount Hall and Mount Cooper farming districts.
Witera comprises 744ha of cropping country, 521ha of scrub and rough grazing and 3723ha of native vegetation under a heritage agreement.
The arable area spans 744ha and consists of plains and rises of red and grey sandy loam soils with granite outcrops.
It is mainly growing wheat and barley, with an average yield of 2.5 tonne per hectare, with a lay pasture phase maintained by a strong agronomic program.
In addition, the vendors run around 1200 Merino ewes plus lambs on well-established clover pastures.
Situated in a 400mm average annual rainfall region, there is no mains water on Witera, but underground water is available by way of two new bores and windmills.
Improvements include a three-stand shearing shed, near new sheep yards, a machinery shed and 18km of recently replaced fencing.
The sale of Witera is being handled by Elders agent Luke Duncan who said the property provides an opportunity for existing farmers to expand their holdings in a reliable grain growing region.
Parkes Aggregation, NSW
Close to $10 million is anticipated for three adjoining farms spanning 2331ha in New South Wales' central west.
Situated in a 525mm annual average rainfall region, the Parkes Aggregation is located 32km from Trundle and 50km from Parkes.
It is being offered as a whole or as three separate parcels (681ha, 793ha and 856ha).
Across all three holdings, 80 percent is arable with alluvial to heavier clay to clay loam soils that can grow wheat, barley, oats and canola.
The private sale is being handled by Nutrien Harcourts agent Ainslee Toole who said the average $4220/ha represents exceptional value compared to other areas.
"The aggregation will attract large farming cropping families, those seeking a mixed enterprise, or a western New South Wales producer seeking a finishing block."
The Parkes Aggregation is well watered by bores, dams, the Timaldera Creek and Bogan River frontage.
The infrastructure is set up for a grain, cattle or sheep enterprise and includes four homes, machinery sheds, 400 tonnes of grain storage, a wool shed and sheep and cattle yards.
Ooranya, WA
Close to 40 years of Lethlean family ownership is coming to an end with the $9 million listing of Ooranya in Western Australia's Wheatbelt region.
The 1364ha are situated 12km from Badgingarra and 40km from the coast.
The undulating picturesque mixed farming operation is located in a frost-free, 550mm average annual rainfall zone.
It features gravelly loams, sandy duplexes and pockets of deeper sands suited to wheat, canola and legume pastures.
Originally cleared in 1956, Ooranya has been held by the Lethlean family since 1987.
AWN agent Rowan Spittle said the farm's productivity was lifted in 2004 following a change of management.
"Ongoing soil amelioration program (deep ripping and claying) and converting tagasaste into productive farmland has improved both crop yield and stocking rates."
The annual cropping program of 600ha to 800ha is supported by 1200 ewes and 150 breeders, with an additional 500 to 1000 head of cattle on agistment in the spring.
Abundant ground water is supplied by a 4500l/h single phase bore with 200,000l of connected storage.
Rowan Spittle from AWN believes Ooranya would suit a local buyer or a family looking to relocate closer to Perth.
Infrastructure includes a four-bedroom home, a modern machinery shed, a fertiliser shed, sheep and cattle yards and seven silos.