THIS week's property review includes this wrap-up of interesting recent listings across the country by property editor Linda Rowley.
 Circa $40m for historic southern QLD wool growing property
 Prized Naracoote country to sell after 100 years
 Iconic NSW western grazing returns to market
 Drought hedge in south-west NSW
 Grazing on Canberra's doorstep
 Former NRL boss offloads high rainfall grazing
 Western land lease sale will end 95 years ownership
 EOI for Victorian boutique abattoir
Circa $40m for historic southern QLD wool growing property
A SOUTHERN Queensland property with a distinguished position in the pastoral history of Australia is being offered for sale publicly for the first time in 174 years.
Warroo Station is located between Goondiwindi, Warwick and Stanthorpe, 40km from Inglewood and within three hours drive of Brisbane.
The 14,435ha station has 22 freehold titles. It was established by wool industry pioneer Frederick Bracker in 1849 and is a unique offering as one of the premium mixed grazing assets on the Southern Downs region of Queensland.
Warroo has been under single family ownership since settlement and is expected to fetch circa $40 million.
Colliers Agribusiness manager Phillip Kelly said after managing the station for more than 120 years, the Goodrich family who took over the property in 1911 has made the tough decision to sell to pursue other interests.
"Warroo offers purchasers scale of operation, supported by very good infrastructure, and established, proven production," Mr Kelly said.
"The property has been a generational grazing enterprise since settlement and it is rare to have such a large-scale, quality and proven asset come to the market in southern Queensland.
"Purchasers will benefit from having the opportunity to secure a high-quality sheep flock and cattle herd along with full station plant and equipment under the sale," he said.
Colliers Head of Agribusiness Rawdon Briggs said the opportunity to secure a large-scale premium sheep and beef cattle enterprise on the Southern Downs of Queensland, such as Warroo Station, was unique.
"Frederick Bracker made a huge contribution to the development of wool growing in Australia and it's reported that he was the first man to start stud breeding in Queensland through Warroo Station."
Mr Briggs said Warroo has an industry leading sheep and wool reputation.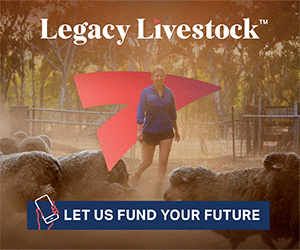 "Under the Primerino Program, it produced the first sub 12-micron wool in history.
"Production of quality sheep and wool continues at the station today," he said.
"Beef cattle have, since settlement, played an important role, with the station today producing high quality Red Angus cattle," Mr Briggs said.
Warroo is endowed with significant stock water supply including 70-plus earth dams supported by more than 20 permanent and seasonal springs extruding from a number of gullies and soaks.
Bracker Creek provides seasonal flows and contains a number of larger waterholes along with the ability to bring underground streams to the surface via excavation.
"The development of Warroo Station has included paddock subdivisions that provide for ease of management with more than 70 main grazing paddocks across different land types," Mr Briggs said.
Phillip Kelly said a well-maintained circa late 1800s historical homestead offering functionality, formality and fun with various renovations over time was also offered as part of the sale.
Warroo also has extensive infrastructure to allow for accommodation of a manager and staff, facilitate all livestock handling, conduct repairs and maintenance and storage of all critical plant, equipment and produce.
In addition to the homestead, there is a manager's residence plus three staff cottages and shearer/backpacker accommodation for an additional 16 people.
There is also a large shed with skillion offering machinery storage and workshop as well as several other storage and hay sheds with fodder/grain storages.
Warroo Station is offered for sale – inclusive of selected plant machinery, the homestead, staff cottages and livestock – by expression of interest closing on November 16.
Prized Naracoote country to sell after 100 years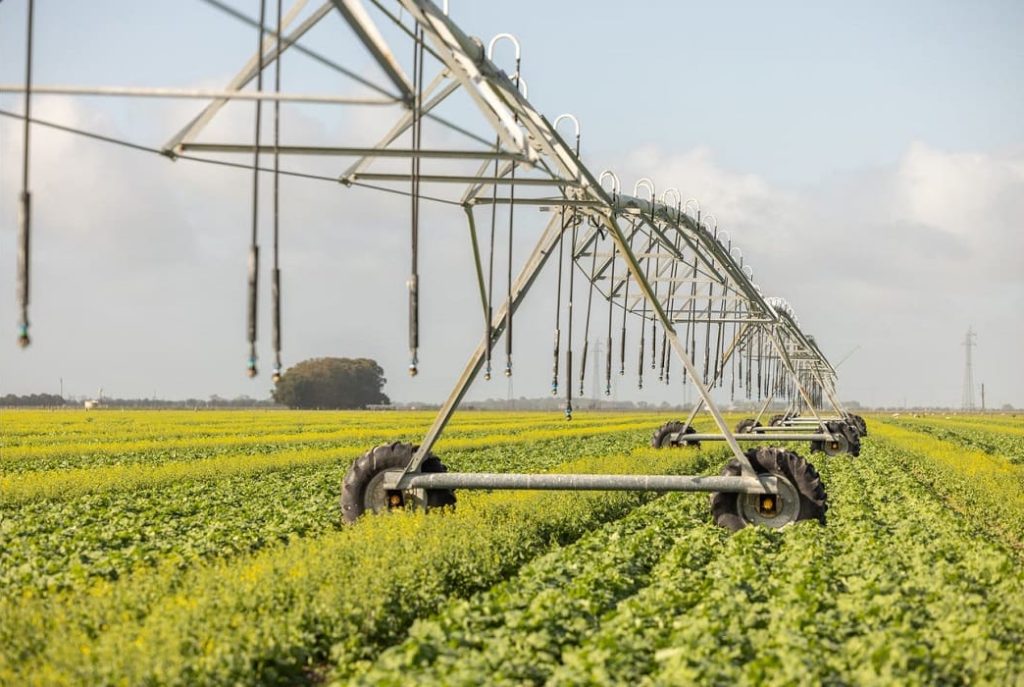 THE prized Naracoorte mixed farming operation Childerley Park has hit the market for the first time in almost 100 years.
The 1654ha property is located 10km from Naracoorte in the state's south-east; a region renowned for its reliable rainfall, climate and underground water.
Vendor James Porter said the family has owned Childerley Park for almost a century.
"The decision to sell has been made by the third and fourth generation custodians and will enable the family to consolidate its agricultural, horticultural and viticultural interests in the Coonawarra."
Childerley Park boasts more than 1000ha of productive heavy black loam flats, balanced with more than 550ha of sheltered range country.
It has a history of livestock grazing supporting both sheep and cattle with a stocking rate of 12.4 DSE/ha.
The plains country also supports cereal, beans and canola, with several paddocks earmarked for hay production.
A 259ML underground water allocation supplies a 43ha centre pivot currently sown to canola, with a further 262ha sown to cereal crops. This is further supported by a series of solar equipped bores.
Improvements include an historic five-bedroom stone home, a three-bedroom cottage, a four-stand woolshed, high-capacity sheep yards and upgraded cattle yards.
TDC Livestock and Property Selling agent Tom Pearce said while Childerley Park offers rare scale, it sits on multiple titles that mean the property could be broken up.
"There are six smaller titles ranging from seven to nine hectares with highway frontage that definitely have lifestyle appeal."
Expressions of interest for Childerley Park close on November 9.
Iconic NSW western grazing returns to market
CODDINGTON Uardry principals Graham and Susan Coddington have relisted their renowned grazing properties in New South Wales' north-west for $8.45 million.
In 2019, the Coddingtons decided to scale back their operations and offered Mundiwa and Twin Rivers to the market after three years of ownership, but the properties failed to sell.
The 14,827ha holding comprising Mundiwa and Twin Rivers Station is located 43km north-west of Brewarrina and 100km from Bourke as a contiguous landholding of Western Lands Lease and freehold titles.
The Coddington Uardry Poll Merino Stud has run a Mixture of Merino, shedding sheep and cattle operations.
The properties can support a 4000-head sheep breeding and finishing enterprise, as well as opportunistic beef trading and agistment.
Today, the station is home to their most recent venture, the Coddington SheepMaster Stud, that the Coddingtons will retain.
Elders agent Brian Mcaneney said Mundiwa and Twin Rivers are known for their high carrying capacity and ability to fatten stock.
"The country provides exceptional feed following seasonal rain events and an abundance of feed during drier seasonal conditions."
The properties feature a balance of soil types consisting of self-mulching clays and the areas grey and red loams.
There are 323ha of cultivation consent, with scope to increase the arable area subject to approval.
Included in the sale is a 126ML water entitlement and an 18ML stock and domestic water licence.
Mundiwa and Twin Rivers have a 30km Culgoa River frontage and a 26km Birrie River frontage. They benefits from seasonal flood out events, with water supply supported by a well-developed reticulated water system and 15 earthen tanks.
Under the current management, there has been a significant investment in new fencing.
Other infrastructure includes a five-bedroom home that overlooks the Culgoa River, an eight-stand shearing shed, two steel cattle yards, two steel sheep yards, a machinery shed and workshop.
Drought hedge in south-west NSW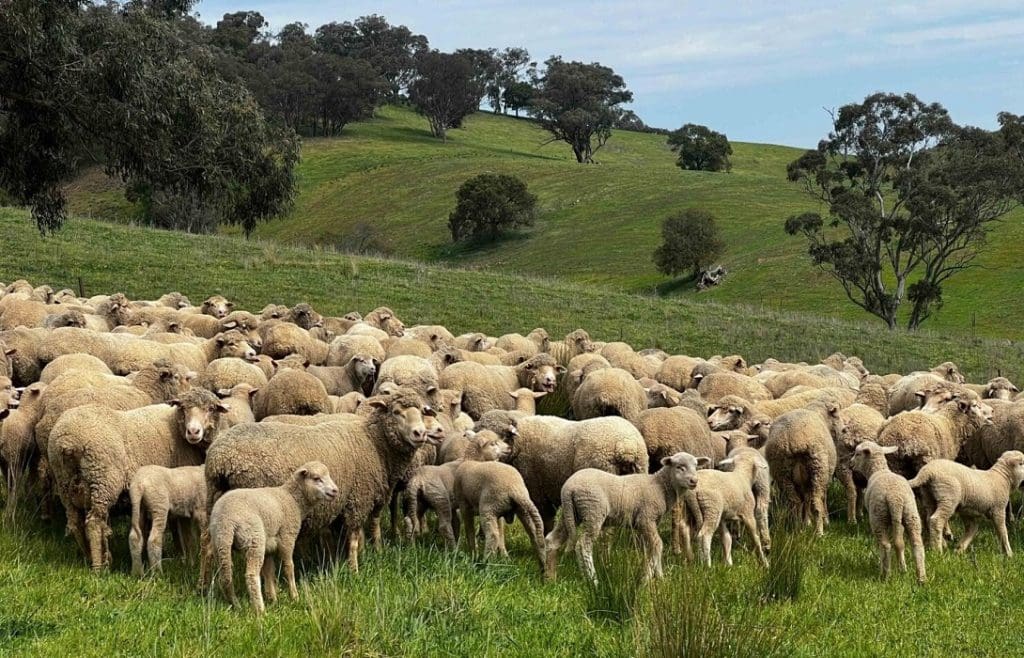 MORE than $20 million is anticipated for a high-performing grazing opportunity in New South Wales' south-west.
The 2085ha Mt Oberne Aggregation is situated in the tightly held Oberne Valley region, 22km south-east of Tarcutta and 67km from Wagga Wagga.
Vendors Paul and Rachel Graham from Bongongo, near Adjungbilly, have aggregated the holding into four adjoining properties over the past 13 years.
LAWD director Col Medway said Mt Oberne is the ultimate drought hedge.
"It is a unique property given its confinement feeding capacity for both sheep and cattle and the underutilised water entitlements from the Tarcutta River."
"There are seven undercover feeding sheds for 8000 sheep or lambs, and cattle feed bunkers that provide finishing drought feeding options."
Around 67 percent (1413ha) of the aggregation is used for grazing with the balance consisting of timber and remnant vegetation.
A strong fertiliser history and the development of improved pastures underpins the sheep and cattle enterprise.
The holding has a 20,000DSE carrying capacity and is currently running self-replacing Merinos and crossbred ewes, as well as cattle breeding and trading. Around 400ha of arable creek flats could be cropped.
Water is supplied by a 194ML water entitlement (with scope to develop spray irrigation infrastructure), Tarcutta Creek frontage, 37 dams and four bores.
Other improvements include several residences, various sheds, three cattle yards, four sheep yards and a six-stand wool shed.
The Mt Oberne Aggregation is being offered for sale in one line or as separate assets by expression of interest closing on November 9. The sale includes 2500 tonnes of silage.
Good grazing on Canberra's door step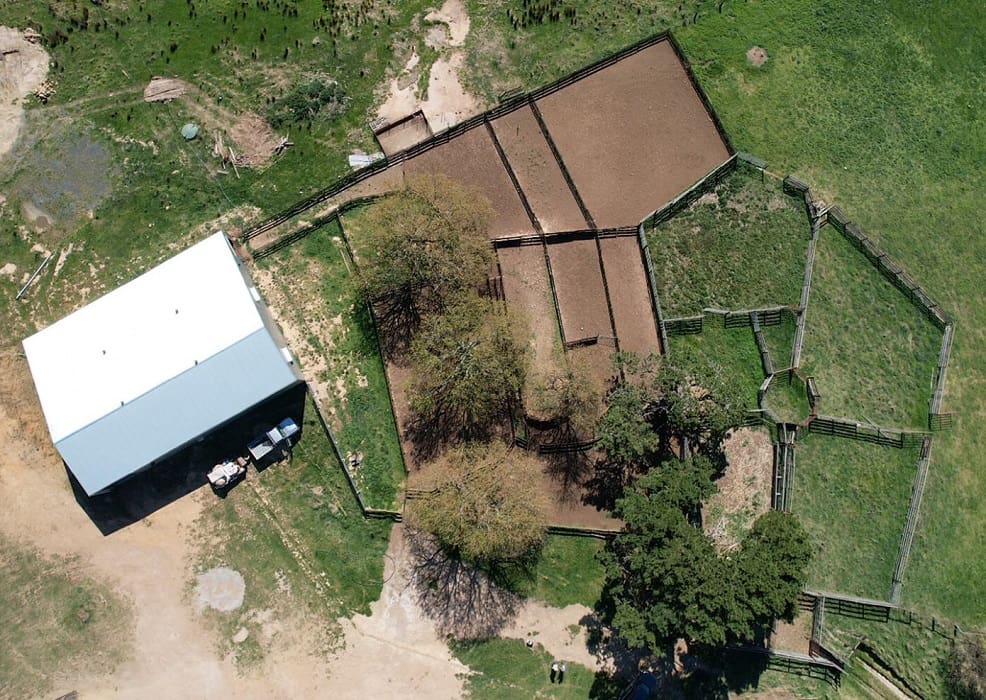 NICOLA Stokes is scaling back her Bungendore grazing operations and offloading the 679ha Abbotsford Farm located on Canberra's doorstep.
The productive and well-appointed livestock breeding and grazing property is situated on the eastern fall, 13km from Bungendore and 39km from Canberra.
LAWD director Col Medway described Abbotsford Farm as a turnkey operation.
"It has been meticulously developed through a targeted investment program focussed on enhancing land productivity, operational efficiencies and superior accommodation."
The vendor has invested significant capital expenditure into the property including 21km of new fencing and a newly constructed home and fully equipped, four-stand shearing shed.
The creek flats rise to arable undulating land and timbered grazing rated to carry 6300 dry sheep equivalents, with the current livestock enterprise running 2400 Merino ewes.
Around 150ha have been sown to grazing crops including oats and brassica with the balance growing native perennial grass and clover pastures.
The property benefits from a temperate climatic zone characterised by cold Winters and warm Summers, and is watered by a number of dams supported by the seasonal Sandhills Creek.
Other infrastructure includes sheep yards, steel cattle yards and a machinery shed.
Abbotsford Farm is being offered for sale by expressions of interest closing on November 9.
Former NRL boss offloads high rainfall grazing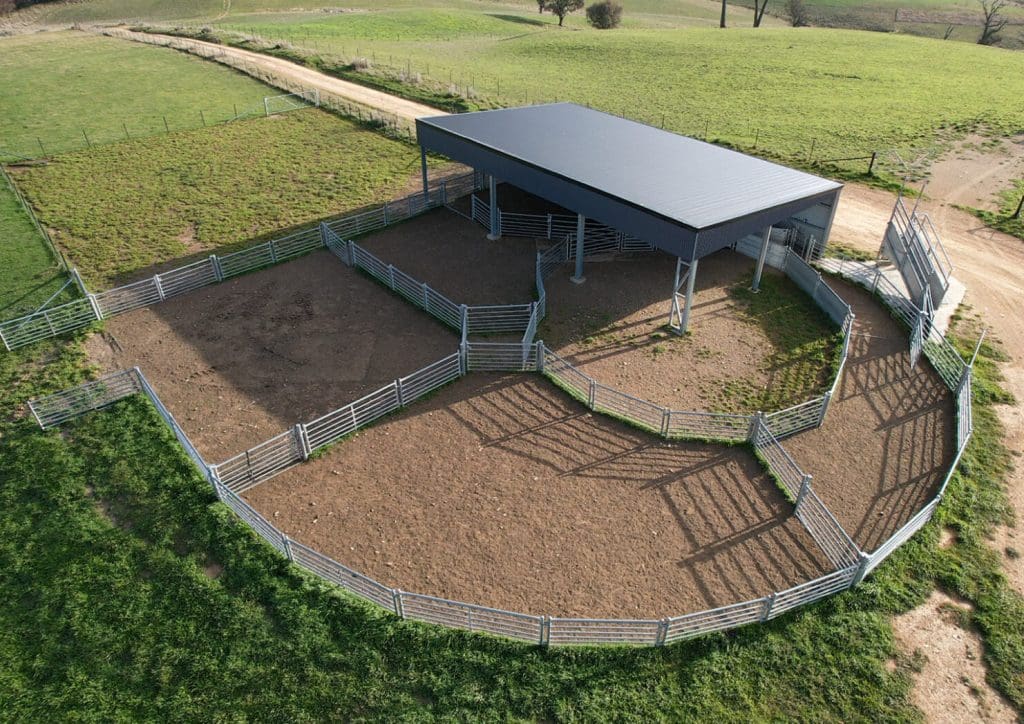 FORMER NRL chief executive officer and footballer Neil Whittaker is hoping to achieve more than $5 million for his high rainfall grazing property on the renowned Southern Tablelands of New South Wales.
The 408ha Clovelly is a livestock breeding and finishing platform suitable for cattle and sheep. It is rated to run 3900 dry sheep equivalents.
Clovelly is located 5km from Golspie and 25km from Crookwell and features creek flats rising to arable slopes and grazing hillsides. Around 154ha are sown to improved pastures and crops.
Water is supplied by dams and double frontage to the Bolong River and Mianga Creek.
Improvements include 15km of new fencing, a 2-stand shearing shed, new steel sheep yards, numerous sheds and a 30-tonne silo.
LAWD director Col Medway is handling the sale of Clovelly by expression of interest closing on October 26.
Western land lease sale will end 95 years ownership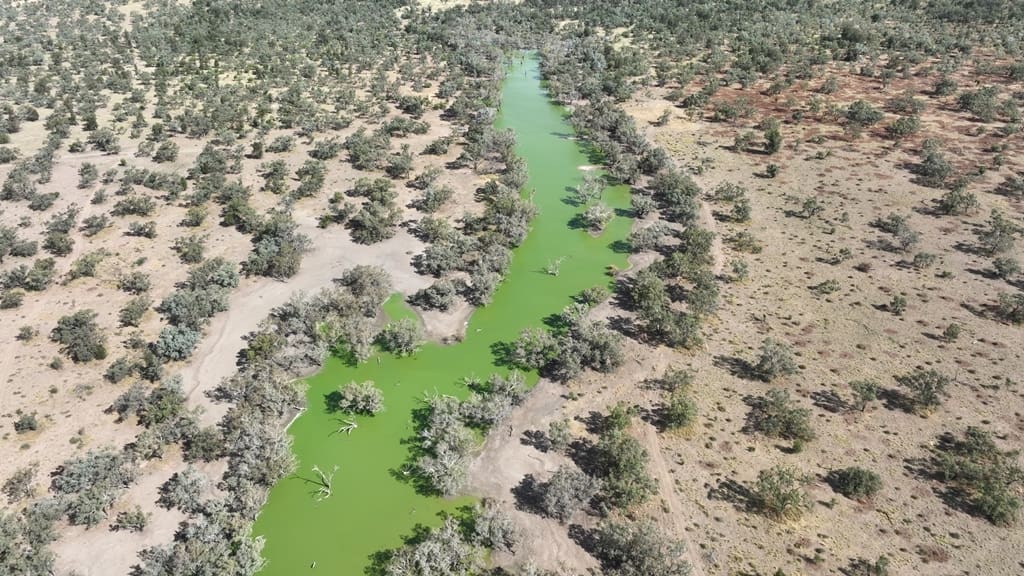 THE New South Wales Western Lands lease Stoney Ridge has been listed for sale for offers above $1.8 million bare of stock.
The 3315ha are located 50km south of Brewarrina and 150km north of Nyngan.
It has been held by Mark McMullan's family for 95 years and is likely to achieve between $543/ha to $568/ha.
Described as good quality country, the property comprises 50 percent medium to open timbered grazing with heavier grey and black soils adjoining the Bogan River.
The balance is more naturally open with a beneficial mix of timbers, including myall, whitewood, leopardwood and rosewood, with lighter grey to chocolate soils.
The country grows a mix of grasses and herbages and is rated to carry 1500 ewes or 150 cows in an average season, or 2000 ewes or 200 cows in better seasons.
Stoney Ridge has 4km of Bogan River frontage, a large waterhole that has never run dry, four dams and two lagoons.
Moree Real Estate agent Dianne Kelly is handling the sale.
EOI for Victorian boutique abattoir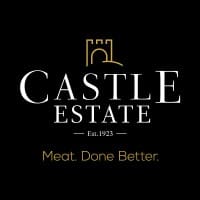 IN Victoria's south-west, the Castle family has listed its boutique abattoir offering the widest range of species of any abattoir in Australia.
The 283ha Castle Estate is located on the banks of Lake Purrumbete near Camperdown, described as some of the country's most fertile agricultural land.
The Castle family has been farming the land since 1851 over seven generations.
Castle Estate is one of three Victorian abattoirs licenced to process organically certified beef and lamb and is the state's only organic certified pork processor.
Over the past decade, the family-owned and operated facility has diversified from beef, lamb, goat and pork processing to buffalo, alpaca and llamas and more recently wild game, including kangaroo, venison and rabbit.
On a single daily shift capacity, Castle Estate can process 75 tonnes a week – 400 small stock (lambs and goats) or kangaroos, 75 cattle and 200 venison.
Managing director Steven Castle said the accreditation and licencing was a mammoth undertaking.
"The business has recently celebrated Tier 2 export status for both human consumption and pet food and treats."
Mr Castle said the vertically integrated, paddock to plate, enterprise is supported by a modern e-commerce platform.
"The site is ideal for full vertical integration, with the farmland attached to the facility perfectly suited for cattle, lamb and other primary production."
Mr Castle said the family was committed to finding a buyer who would benefit from the opportunities the facility offered that larger abattoirs could not.
"Smaller meat producers are being turned away from larger abattoirs and there is still a huge need for their consignments to be processed."
The sale of Castle Estate is being handled by Ben Craw from Oxley Capital Partners via an expressions of interest process.