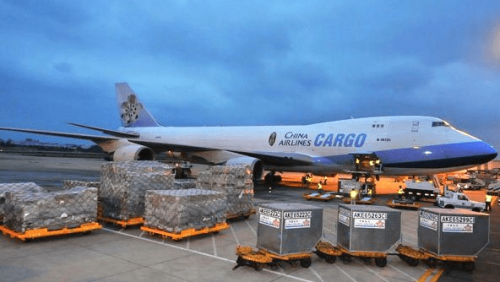 INDUSTRY concerns about the Australian Government's refusal to grant Qatar Airways additional airport access are evidently not shared by Transport Minister Catherine King, Minister for Agriculture Murray Watt nor the nation's competition regulator.
Sheep Central has been told granting the Qatar Airways request would increase airfreight access to Middle East markets for Western Australian meat processors, at a time when the state's sheep producers face limited live export options due to the Northern Summer moratorium and a proposed trade phaseout.
The Australian Competition and Consumer Commission recently granted authorisation for Qantas Airways Ltd, Emirates and their related entities (including Jetstar) to continue coordinating their passenger and cargo transport operations across their networks until 2028.
However, an ACCC spokesperson told Sheep Central the Australian Transport Minister's recent decision to deny Qatar Airways additional access to Australian airports is a question for government.
"The Competition and Consumer Act (CCA) contains broad competition and consumer protection laws that prohibit agreements or understandings which have a purpose or effect of Substantially Lessening Competition in a market.
"We continue to use our enforcement powers achieve compliance with the Act."
A spokeswoman for the Infrastructure, Transport, Regional Development and Local Government Minister, Catherine King, said there is no restriction on international air cargo capacity between Qatar and Australia.
"While the Government at this time has decided not to approve the Qatar Civil Aviation Authority request for additional passenger services into Melbourne, Sydney, Brisbane and Perth, taking into account all national interest considerations, we look forward to continuing to facilitate the operation of international air services to Australia," the spokeswoman said.
The Australian Meat Industry Council said airfreight rates remain high post-COVID and any improvements in capacity of airfreight will provide relief on the cost of exporting fresh, time sensitive meat and meat products from Australia.
The council said it supported an increase in vital airfreight capacity, that would greatly assist primary producers and meat processors to continue to supply trading partners around the world.
Increases in airfreight capacity also assists Australian meat processors' and exporters' competitiveness in overseas markets – as typically higher value, fresh products are shipped via airfreight as sea freight trade lanes are too long to ship fresh product, AMIC said.
No intervention from Minister Watt
Minister for Agriculture Murray Watt's office has refused to state whether he would intervene on the decision to give WA meat producers and indirectly, WA sheep producers, greater access to a valuable market option to live export. A government spokesperson said questions around transport arrangements should be directed to the Transport Minister.
National Farmers Federation chief executive officer Tony Mahar said aviation regulations are the responsibility of the Minister for Transport, who has made a decision in this case.
"The NFF supports low cost, flexible freight options for Australian farmers.
"Given approximately 70 percent of Australian agricultural produce is exported, cheap freight is essential to our international competitiveness," he said.
"We call on the government to support policies that reduce freight costs across all channels including air, road, sea and rail."
Littleproud says government must give its reasons
Referring to the Albanese Government's support for domestic sheep processing in WA, Nationals leader and Shadow Minister for Agriculture David Littleproud said the QA decision made him concerned about the impact on Australia's trade relations with Qatar and other Middle East countries.
"The government must publish its reasons to block Qatar airway's request.
"It is folly to think we can process sheep in Australia – it is a cultural issue as well as a food security issue and the trade will continue whether Australia is involved or not," he said.
Building airfreight capacity will build offshore confidence – Sheep Producers Australia
Sheep Producers Australia chief executive officer Bonnie Skinner said Australia has been an important sheep meat supplier to the Middle East markets for over 50 years.
"And at a time when there is uncertainty for producers and our trading partners around live sheep exports by sea, building airfreight capacity will help grow confidence in Australia's ability to continue to supply high quality protein.
"On the recent sheep producers' delegation to the Middle East, it was drawn to our attention by stakeholders we met the importance of having flights with both cargo and passengers to strengthen the trade," she said.
"This is a time to strengthen our valuable trade relationships and support our producers to meet customer and consumer demands."