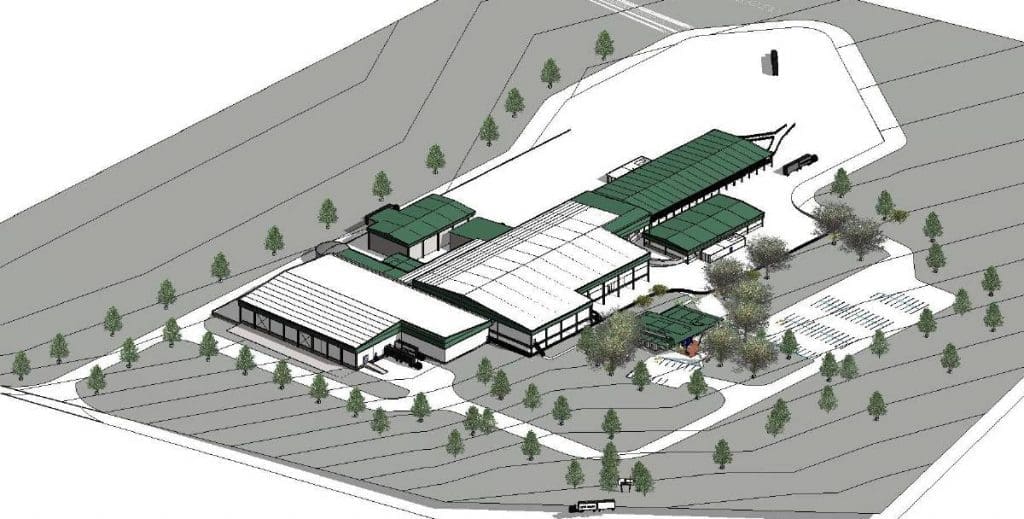 MEETING demand for niche red meat processing and service kill capacity in South Australia is a key driver behind a proposed new $70 million abattoir development at Port Pirie.
The planned multi-species facility, announced in May, would have the capacity to process cattle, sheep, goats and also camels.
Final approvals for the project are still being sought, but the company leading the proposal has told Beef Central its discussions with financiers and investors are well advanced, and says it is confident construction will begin in coming months, with a view to commencing processing operations in late 2020.
Dovetailing with the proposal is a separate project by a local cattle-producing family to build a 10,000 head feedlot across the road from the site of the new abattoir.
Pirie Meats chief executive officer Reg Smyth spent 20 years in the Royal Australian Navy and the last 20 years as a business consultant and company owner. His family has a background in a sheep operation and the two founders of Pirie Meats were investors in a small domestic abattoir.
"It was really through that experience and exposure that I became motivated to go down this path," he said.
"We were processing through an abattoir previously and were getting lamb into the South Australian market but it was fairly difficult to get that consistent supply throughout the year."
Mr Smyth said more than one million sheep and over a 100,000 cattle from South Australia are slaughtered interstate, primarily Victoria, because of a lack of South Australian processing capacity, a situation exacerbated by the TFI Murray Bridge abattoir fire in January 2018 (TFI expects its new abattoir to be up and running at Murray Bridge by November 2020).
He said the business plan for a 100 percent service kill plant will stack up even when the new TFI refills the gap in SA processing capacity left by the devastating fire.
"The business model is all about demand for a service processing plant for domestic and export in South Australia," he said.
"There just isn't one."
Mr Smyth said he has been working on the proposal for several years now and has identified a large number of exporters, retailers, wholesalers and producers seeking service kill capacity, a key driver of which is to maintain control over traceability and brand integrity.
"We're going through all the hoops with the development application process at the moment but hopefully will be through that in the next week or so."
He said he could not identify who the project's backers are, but said a senior finance organisation has structured the finance for the project and is currently working through due diligence with a number of potential clients. Beef Central understands that some Chinese investment may also be involved in the Pirie project, but Mr Smyth declined to elaborate when asked who the backers were.
"We have big companies that want to process through us, they just have to go through the due diligence, we're not a part of that of course, that is directly with the financiers, but on the back of that everything should go ahead.
"There is incredible demand, indicative demand exceeds our capacity.
"We have got a lot of producers who want to be a part of this.
"I think the state has been artificially constrained with the lack of processing capacity, and a lot of farmers I have spoken to think they can, with this sort of opportunity, focus on quality and increase their production.
"Obviously it is seasonal, but they have a lot more capacity there if they had the confidence to move it and get compensated for quality stock, so it is business case for them as well."