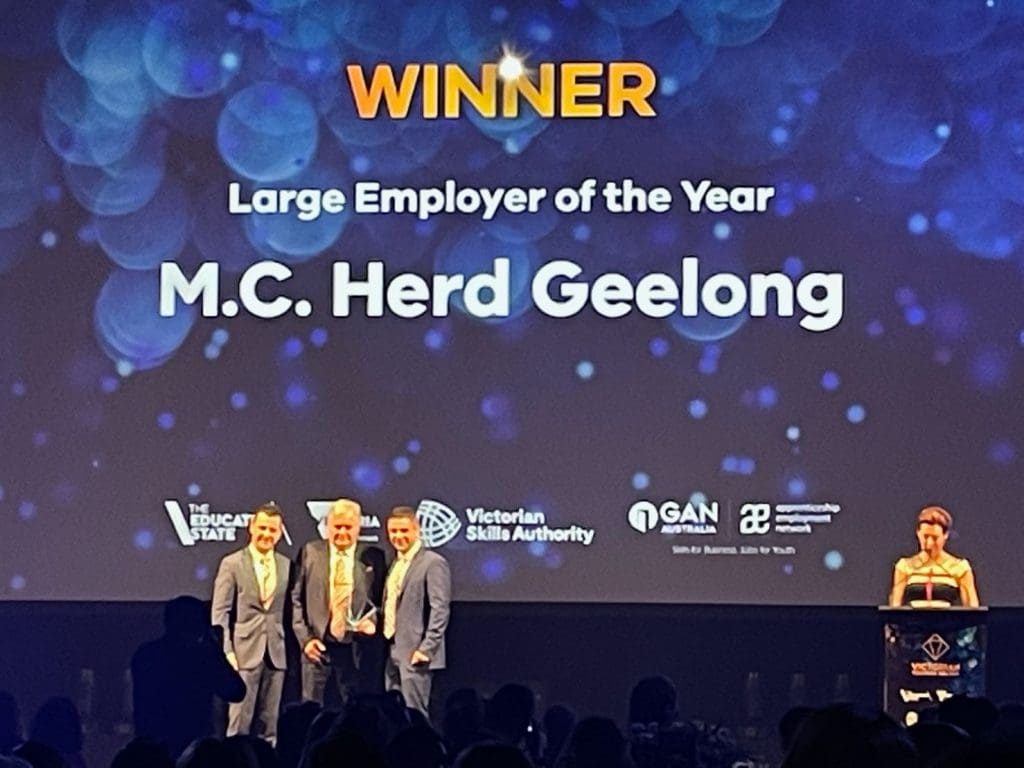 GEELONG lamb and beef processor M.C. Herd has been crowned Large Employer of the Year in the 2022 Victorian Training Awards.
In a LinkedIn post, M.C. Herd operations manager Angelo Lauricella said the company now represents Victoria for the national award.
"I am so proud of our company and employees to be recognised for our efforts.
"Many thanks to Frank Herd and the Herd family for being a great employer and giving our employees pathways to grow in the industry," Mr Luricella said.
M.C. Herd is a third-generation Australian family business established in 1951, initially as a small abattoir providing services to the Geelong and district areas. It has evolved into a large export abattoir employing more than 300 local staff to process beef and lamb for world markets.
New staff begin their journey with a 'warm welcome' — a four-day program using accredited materials customised to industry needs. The business also offers nationally accredited qualifications in meat processing, slaughtering, boning, quality assurance and leadership. Currently 73 percent of the M.C. Herd team are undertaking some form of training, including certificate levels.
The other finalists in the large employer award section of the awards were G8 Education and McDonald's Australia Ltd.
Mr Lauricella also thanked Michael Grogan at FGM Consultants for their nomination and support.