Meat & Livestock Australia members have until 19 November to complete and submit their voting entitlement and proxy forms ahead of the industry service delivery company's upcoming annual general meeting in Canberra on 21 November.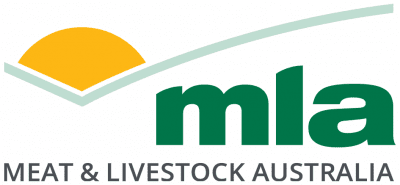 AGM packs have been mailed out to MLA members containing all the necessary information to participate in the AGM, including how members can cast their vote by 19 November if they can't attend the AGM.
Voting entitlements are based on the advice provided by livestock producers in their Levies Notice, sent to producers by MLA in July.
Election to MLA Board Selection Committee
At the 2018 AGM, MLA members have the opportunity to directly elect one cattle producer representative to the MLA Board Selection Committee for a three-year term, from cattle producer nominees.
The three nominees for the position are (detailed biographies below):
Brad Eaton
Mick Hewitt
Mike Decman.
The role of the Selection Committee is to report to MLA members on the suitability of candidates for election or re‑election to the office of director of MLA. All cattle producer nominees are put forward to the AGM for a vote by cattle producer members.
The Board Selection Committee is currently made up of two non-voting MLA Directors, three representatives nominated by producer peak councils and four producer members who have been directly elected by MLA members – one sheepmeat, one grainfed cattle and two grassfed cattle representatives.
Last year, MLA members voted on the election of three producer representatives to the MLA Board Selection Committee – one grassfed cattle representative, one grainfed cattle representative and one sheepmeat representative for a three-year term.
This year's vacancy is the result of the addition of a second cattle representative to the Committee at MLA's 2015 AGM.
Election of MLA board directors
MLA members are also being asked to elect two Directors of MLA at the AGM. The two nominees, Professor Manny Noakes and Ms Jo Pye, were shortlisted from a pool of 97 highly skilled applicants through a rigorous selection process run by the Selection Committee (see biographies below).
MLA members can submit their vote online at www.computershare.com.au/mlavoting
Voting entitlement and proxy forms must be received by MLA by 3.30pm on Monday, 19 November.
Biographies of Selection Committee nominees
Brad Eaton
Mr Eaton has been a grassfed beef producer for the past six years. He has over 35 years' experience as a police officer, 25 years of which was in leadership and management roles. Mr Eaton has experience in selection of staff at all levels and has been an approved selection committee convenor in State and Federal agencies. Though medically retired from the police force in May 2018 following an above knee amputation, Mr Eaton feels he has something to offer by being a member of MLA's Board Selection Committee and seeks support for his election to this role.
Mick Hewitt
Mr Hewitt has served on MLA's Selection Committee for the past three-year term and has elected to renominate. He combines experience acting as a committee member representing grassfed beef producers, with a solid understanding of the broader beef industry including insights from production and consumer perspectives. Mr Hewitt's career and current executive role as CEO of Hewitt Cattle Australia includes negotiating and selecting senior positions for people in significant roles of responsibility. He offers extensive experience in building people performance and operational capacity to meet strategic and governing requirements and is well-positioned to make a valuable and ongoing contribution to the role. Mr Hewitt feels it would be a privilege to contribute to the beef industry through this critical function of the MLA Board Selection Committee.
Mike Decman QCA MAICD AdvDip Bldg
Mr Decman is Managing Director of Yeppoon Grazing, a cattle producer and owner of three companies, managing a number of properties. He was educated at Gatton Agricultural College with an Advanced Diploma and other professional qualifications. He is a qualified trainer and business mentor and has many years' experience in primary production, beef cattle and other industries. Mr Decman provides licensed, high-risk services to national companies and government, and has been an Open Class commercial builder, self-employed for 39 years. He is a director of companies and member of the Australian Institute of Company Directors with ongoing professional development and education in emerging technologies. Mr Decman is an Electoral College representative and Committee Chair of many years at Master Builders Queensland. He has undertaken regular advocacy in relation to primary production, beef cattle and government interests, assisting with change and inputs from individuals, producers and industry partners. Mr Decman will give dependable input, brings experience in regional representation, governance and business and community service across a number of fields on behalf of cattle producers and seeks your support for his nomination to the Selection Committee.
Biographies of Director nominees
Manny Noakes BSc, Dip Nut&Diet, PhD
Professor Manny Noakes is a key opinion leader and trusted advisor in nutrition and health both nationally and internationally. With over 25 years' experience she has extensive knowledge in many fields of nutrition and health including the food regulatory system and functional food substantiation, and an in-depth knowledge of the role of red meat in human nutrition. Professor Noakes is the recipient of three CSIRO Medals, is a Distinguished Alumni of Flinders University, holds a research excellence award from the University of Adelaide and was a recipient of the Zonta Club Woman of International Achievement award in 2007. In 2014, Professor Noakes was named in the top 50 influential women in South Australia as part of International Women's Day and in 2017 was nominated for Australian of the Year. Professor Noakes is currently an Adjunct Research Professor with the University of South Australia and a member of the Nutrition Society of Australia. In addition, she is also a member of the National Committee for Nutrition for the Australian Academy of Sciences as well as being on its Expert Working Group Special Project: Nourishing Australia: A decadal plan for nutrition science. Previous roles: Professor Noakes was formerly a Senior Principal Research Scientist and Director for the Nutrition and Health Program at CSIRO. She has been an executive member of the Federal Government Food and Health Dialogue, the National Heart Foundation Food and Nutrition Advisory Committee and an Executive Member of the Lion Nutrition Advisory Panel amongst numerous other advisory roles for industry and government.
Jo Pye BSc Food & Nutrition, MBA
Ms Pye has 20 years' experience in large scale customer engagement, marketing and strategy within the fast-moving consumer goods (FMCG) industry (with a focus on food and beverage) across numerous roles covering food science, product and strategic marketing management, consumer insights and strategic planning. She has held senior positions across local, regional (APAC) and global (USA, UK, APAC) markets including a three-year assignment in Shanghai, China, where she was responsible for strategic planning and implementation to drive regional business growth. Ms Pye has excelled in both global corporate and lean start up environments and in designing and delivering high quality strategic market advisory and implementation projects. She is currently Director – Food Service for The NPD Group, is undertaking a Diploma in Leadership Coaching and is a member of the Australian Institute Food Science & Technology (AIFST). Previous roles: Ms Pye was Global Head of Insights & Customer Experience at Watch Me Think, Global Director of Insights & Client Service, Mintel International and was Marketing Director Australia & NZ DuPont (formerly Danisco).
MLA's AGM will be held in conjunction with the red meat industry's flagship event, Red Meat 2018, which runs from 20-22 November in Canberra. Red Meat 2018 is open to all producers and industry stakeholders and there is no charge to attend, however registration is essential via www.redmeat.mla.com.au