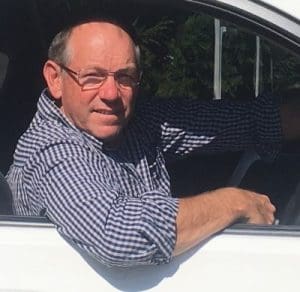 Chris Howie from Agri Careers and Consultancy offers his perspective on southern livestock market trends, drawing from both his own observations and from a wide contact network of producers, agents, processors, industry associates and leaders developed during his extensive career as a livestock agent and former Elders national livestock manager.
"Grass fever" is a known medical condition in rural Australia – after it rains and the grass grows, we must buy livestock.
A bit like when the tractors start moving, burning diesel – nothing else matters.
How many had their buying plan in place before the rain or was it just buy and sort it later?
Finance, end market, number, end user contract potential, expected weight gains, time needed to finish etc etc.
The plan now is more important than ever especially dealing with historically high prices. What are you or your agent/buyer basing your decision on?
Does it make commercial sense and will it provide the cash flow/restocking / backgrounding dynamics you need? What will the supply numbers look like when you are ready to sell? How long before the breeder provides a saleable offspring?
Now is an ideal opportunity to introduce the process of questioning what you have always done. Is it still the best way? Does technology provide cost savings? Will another production method provide more kilos for the same input cost – or less cost!!
I am not suggesting what you are doing is wrong but continually asking these questions of yourself will help you improve your bottom line.
12 months is a long time in the livestock game. In the last 2 months 12 hours is a long time.
Sheep and lambs
Some of the feedlot systems developed for lambs are truly fantastic and are automated with full performance data capture.
These are going to create backgrounding and custom feeding opportunities ongoing and a great continuity of supply model for the processing industry.
Speaking to Xavier Bourke, TB White and Co, Ballarat, lambs topped at $380 last week, eclipsing the $356 achieved in winter last year and happening significantly earlier than expected. Xavier said they still have numbers around them but are in a good feed situation so lambs are not forced onto the market. Quality is very good on the heavy and trade lambs. "Plenty of lambs at $9 – $9.50 per kg. With these prices he is suggesting taking the money when the lambs are ready as no one knows what is around the corner."
Kevin Thompson, Elders Wycheproof had mutton making $8 per kg at Bendigo and Ballarat. The last Wycheproof sale saw 1st x ewes, joined but not scanned make $382 and unjoined 1st x make $356. Both of us agree the market has become stronger since. Clients are starting to look for Merino joined to merino ewes. Issue for us all is where do we find them? I do remember saying merino ewes were the opportunity to put away. Much the same as light heifers. Now they are a very valuable commodity.
What will prices do? Considering the time of year and the rates being offered I would consider we may see prices stabilise for a period. There will always be a $20 – $30 fluctuation but that is a normal movement if you look at the percentage of overall price in the sheep industry. The NSW lamb supply chain has been severely impacted by the drought putting a hole in the spring lambing supply. Now with rain and tremendous feed growth this will put a supply brake on as producers try to get as much weight as possible before selling.
The WA season is very difficult at present with water becoming a serious issue in the South West corner. Lots of sheep and cattle are coming on the market that normally would not be available. Auctionsplus is becoming a saving grace providing national visibility for the WA vendors and agents selling live stock. My suggestion is keep reserves realistic and let the east determine the value – they want the stock and the sandgropers have the numbers. The WA stock quality is excellent and as we saw in 2011 perform very well when bought across the flat. Make sure if you do buy from WA you have your spelling program put in place for the trip.
Live Export – The sheep live export report was delivered and I thought was comprehensive and a well-grounded document – click here to view the report. My experience over the past 35 years has shown me that all aspects of the Australian sheep (cattle) processing/export and domestic industry have a place in setting price. In my previous role the 2012 halt of live sheep export whilst awaiting ESCAS compliance saw an immediate impact on the average price of export aligned sheep move downwards by $25 in WA and a knock-on effect appeared to a lesser extent in the East… This was using my available data on like for like transactions, in seasonal trend, real time spot market and comparison reports specific to business transacted. Report writers rarely have access to this form of proprietary information and base conclusions on assumptions vs factual information.
The subsequent report to debunk the value of the Live sheep trade has a lot of facts gathered from numerous sources – see the Animals Australia report here – all written in context to a particular question at the time then linked to create this report. I did enjoy the following quote used to substantiate the methodology used to establish the value of the sheep trade. "Based on crude approximations we have estimated the average price premiums for each of the three main categories of sheep that make up the live sheep export trade" (from the page vi executive summary).
It seems our rural industries not only need to manage seasonal stress, compliance and input costs but are required to wade through the mis-information produced by those that have had very little if anything to do with the operational supply chain.
As an agent in the 80's, 90's and early 2000's I had a lot to do with supplying the live sheep trade. The announcement of a live export ship saw an immediate response in the spot market. On filling that order it usually saw the prices settle back. The same applied to the cattle market when the Vietnamese steer orders appeared in Qld or the angus steer orders for Russia in the south. The knock-on effect is massive – truckies, shearers, animal health supplies, agency, weighing facilities, fodder suppliers the list goes on.
Real time supply concerns make it easy to disregard alternate markets because of price, creating an immediate fix / short term view. Bending to the squeaky minority to make them go away is often a simple political solution. The basic law of business; be careful of concentrating your risk on one end user (More than 25% of your production)– whether this be export or domestic it rings very true with livestock. I think the Corona virus is proving this at present on much of the Australian agricultural exports aligned to China.
Cattle
The pricing of cattle at present is phenomenal. This time last year the north had just lost between 650–750,000 cattle in the big flood. The steer market was softening with $3.10 coming back to $2.80 with best blacks just making $3. Heifers. $2.20–$2.50. Feeder steers had a 3-4 week waiting list. Cattle feedlots 1.1m to now 1.4m on feed in 2020.
Now: 180kg Angus steers $5.50-$6 at Bathurst. Xavier Bourke, TB White ands Sons, quoted the last Ballarat store sale: "300kg steers $4.20 – $4.50 and very strong across all types" Further north feeder quotes for steers $3.80-$4.10 and some early grain forwards showing up at $7.20. Those little heifers that were stacked away are looking like a very positive investment now with most over $3 without any breeding value added to them.
This also highlights my comments from last month about taking those little opportunities when they arise. Unlike the South, when it rains in the North trucks stop. The soil type, roads and creeks do not allow anyone to move. This in turn saw an immediate lift in feedlot and processor pricing to find supply.
Orders pushed into the south. When these areas dry out stock begin to move again and the price tends to soften. Roma cancelled its Tuesday sale last week – it has been a while since that has happened.
If you make sure your agent or end users know that you have in a specific category often this can work to your favour. Speaking to Michael Anderson, JJ Dresser & Co, Cowra, the light calf prices exceeding $5 & $6/kg on Auctionsplus made a very compelling case for moving out the remaining sale stock for clients instead of trying to gain another $100 per head with weight gain and winter approaching.
Tony Wetherall, Elders SA Stud manager, reported the South Australian bull sales started in February. Angus sales have started better than expected with clearance rates around 94% compared with 86% 2019. Average of $7300 is up about $650 on 2019 with the commercial bull buyers setting the pace on the top end bulls.
The Poll Herefords support has been a mixed bag. Quality of bulls has been excellent but the dry pastoral areas and reduced cow herd has impacted the buyer base. Lead of the catalogues is eagerly sought by commercial buyers but buyer depth struggled. I noticed a highlight for the red and whites was the Injemira Poll Herefords of Marc Greening, Holbrook seeing Victorian demand underpinned with several new clients making for a very solid sale. 100% clearance with an average of $8920 and a number of bulls sold privately after auction to fill orders.
Tony said, "Euro sales are just underway and again mixed results. I can only suggest with a depleted female herd many who would normally use a terminal sire to produce high quality vealers are buying maternal sires to increase their breeding herd and this may be impacting demand. Again the quality is excellent and If you are in the market for sires contact agents or studs even if their auction has taken place and they will assist you with your needs."
Quick dairy report from Rob French, Elders Dairy Division: Milk price has lifted and brought some positivity. Quality replacement cows in milk have lifted from $1600 – $1800 to be $2000 plus. Corporate dairies are chasing larger numbers especially autumn calvers which are hard to find. Overall the feeling is buoyant with some feed and price relief. Export dairy heifers continue to underpin the excess heifer market.
Opportunities
Correct preparation, description & marketing of breeding stock – good pictures.
WA potential purchases
Letting the feed grow and buying stock mid-winter
Spring drop lambs
Plan what you are going to do and why.
Invest in livestock productivity advice for your purchase's day one – small cost, great return
Wodonga TAFE: NEW INTAKE – 29th March, Service provider and supply chain. (Agency) Cert 4