Sheep Central publishes an occasional summary of appointments, departures and achievements occurring across the lamb and wool supply chains, both private sector and government. Send details for entries to [email protected]
Coles new meat division national manager
String of management changes at MLA
AMIC manager moves on, picks up new processor member
2018 Zanda McDonald Award Shortlist Announced
Elders appoints experienced director to board
New CEO for WAFarmers
Vale Mike Traynor
Vale Harald Steinke
Coles new meat division national manager
Coles managing director John Durkan has finalised a new business structure for the major supermarket retailer, which is designed to change the way the supermarket interacts with its suppliers.
Five new business units have been created: grocery; bakery; meat, deli & seafood; fresh produce and non-food grocery. The unit leaders, who will report to Mr Durkan, will have responsibility for a much wider scope of activities than the previous merchandise directors.
Of greatest significance to our industry, the fresh meat business unit will be led by UK-born Alex Freudmann. Mr Freudmann is a graduate of the University of Oxford and worked for Tesco in the UK where he was senior buying manager, convenience food before joining Coles in 2009. The move to introduce a more collaborative framework for suppliers comes amid similar investment from its main competitor Woolworths, in strengthening relationships with its Fast Moving Consumer Goods partners – a signal that the industry is turning a corner after several years of strained relations following various court disputes.
MLA makes key appointments in genetics, overseas markets
There's been a string of senior and middle management changes at MLA since our last People on the Move column. Listed below is a summary…
New genetics role:
Former national commercial brand manager for cattle at Elanco, David Packer, has taken up a new genetics-oriented role with Meat & Livestock Australia He takes up his new role later this month.
Mr Packer has joined the genetics team in Armidale as MLA's national adoption manager – genetics, where he will be responsible for driving the adoption strategy for livestock genetics. One if his key duties will be to establish a national genetics adoption network utilising existing expertise (such as breed society staff, SBTS, TBTS, state extension officers and private sector consultants, seedstock producers, researchers) as well as engaging additional participants (buyers, agents, brand owners, processors, commercial producers, media) to reinvigorate genetics adoption.
The role will work along the supply chain to ensure investments in genetics are positioned to add value for each sector and to dramatically improve rates of genetic gain. David's commercial experience will be used assist the industry re-evaluate the role of genetics in delivering profit for the red meat value chain.
In his former Elanco role, he was in charge of driving the animal health company's adoption and marketing program for key animal health and production products across both beef and sheep portfolios. He was also responsible for managing product development strategy and implementation of the strategies, regulatory processes for current and future product submissions and translating technical data from research to producers and industry.
In another significant move at MLA, former manager of market information Ben Thomas is leaving the industry service delivery company, moving to a banking finance role with Rabobank Victoria & Tasmania. Over the years, a surprising number of former MLA analysts and economic staff have ended up at Rabo.
Only several months ago, Mr Thomas moved from his chief analyst role to a new position within the MLA Donor Company. MLA's market intelligence team is now being headed up by new recruit, Scott Tolmie, who has significant commercial and economic analysis experience across the supply chain, plus new product development, financial reporting, competitor and strategy areas.  He has led category management strategy within a number of large Fast Moving Consumer Goods businesses across brands including Aptamil, Karicare, Fanta, Sprite, Coca Cola, Mount Franklin and Telstra.
New appointment to strengthen RD&A investment in WA: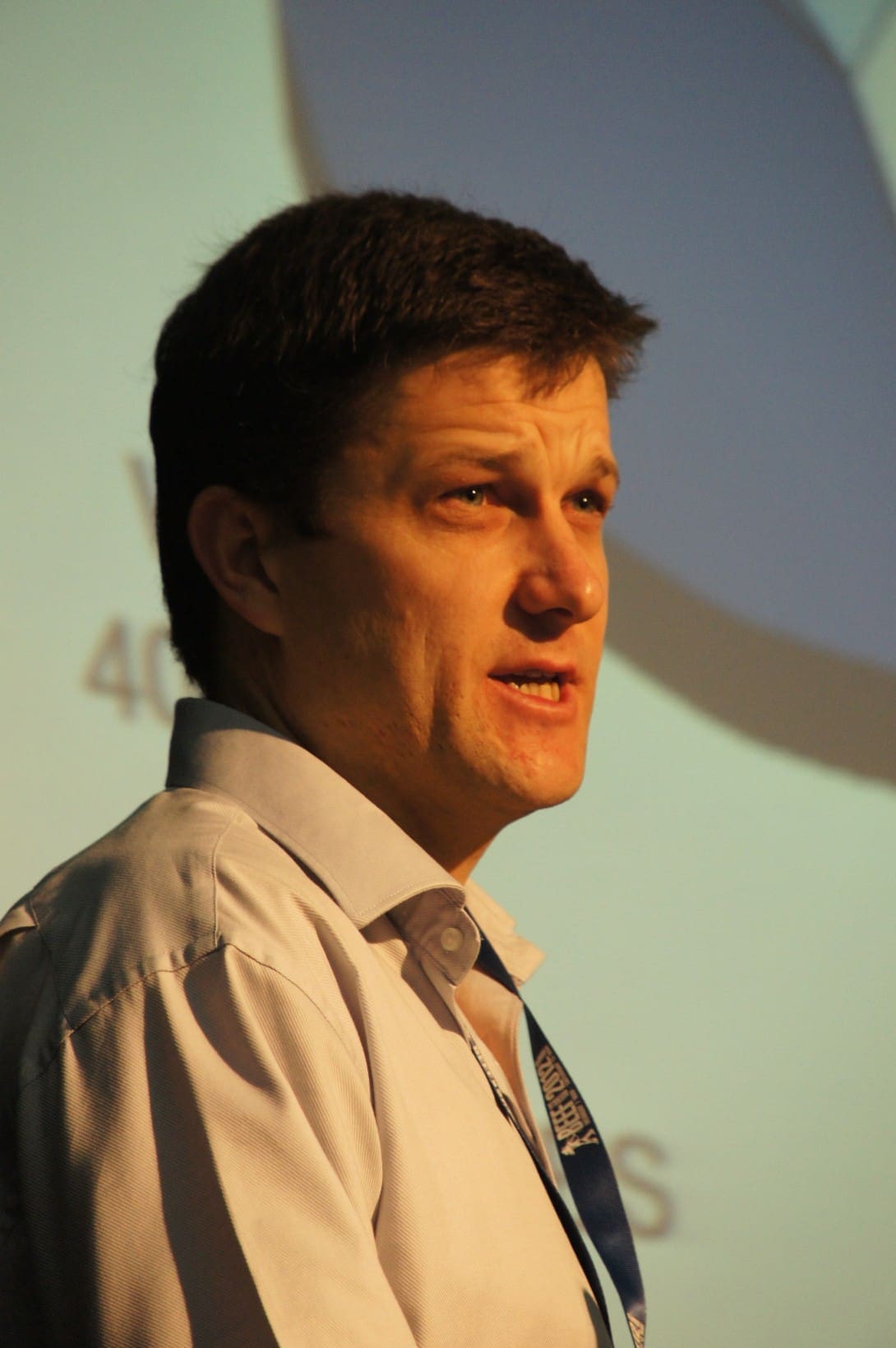 Another change at MLA has seen the appointment of Dr David Beatty to a new Perth-based role to manage and drive MLA's RD&A investments across the entire red meat sector in the state.
Dr Beatty, pictured, will take on the role of program manager for value chain R&D, responsible for driving MLA's strategies for WA across the value chain, including live export as well as red meat. He has worked for MLA for nine years, most recently was international business manager for the Middle East and North Africa region based in Dubai, where he lead MLA's live export and marketing programs in this important export region.
MLA managing director Richard Norton said Dr Beatty brought a wealth of experience to the role, particularly through his last five years in the Middle East – WA's major live export and boxed meat market.
"Western Australia is a vital region for Australia's entire red meat and livestock sector," Mr Norton said. Dr Beatty will provide an on-the-ground presence in the state, enabling him to work closely with local producers and industry stakeholders across the entire value chain on delivering MLA's research, development and adoption investment." Dr Beatty will start in his new role in January.
MLA's new Middle East & North Africa team:
As a consequence of Dr Beatty's move, the international business manager role for the Middle East North Africa region for MLA will be taken up by Nick Meara. He has spent the past 18 months as the region's business development manager for MLA. The Middle East market is a challenging and dynamic region and Mr Meara has been able to utilise his experience in the region to support key trade accounts and retailers improve their understanding of Australian red meat.
He will shortly be joined by another existing MLA employee, Sam Gill, who will fill his former role as business development manager, trade & retail for the region. Mr Gill has held a number of roles within MLA, from managing the sheep and beef genetics programs to his most recent role as program manager – digital strategy & business development with the new integrity systems company. Sam's new role he will develop and deliver trade and retail programs as well as implementing brand building strategies across the MENA region.
Finally, Spencer Whitaker has joined MLA's team in the Middle East as the new access and trade project manager based in Dubai. In his role he will be supporting the development, implementation and management of market access programs across the MENA region. Mr Whitaker has significant knowledge in animal live export having worked at the Department of Agriculture in its Live Animal Exports branch.
AMIC manager moves on, picks up new processor member
The Australian Meat Industry Council's industry research, standards & capability manager Mark Beecham is moving on from the AMIC Processor Group Team to pursue other career opportunities. His last day with AMIC will be October 20. He has played an important role throughout his 12-month term with AMIC in ensuring member services continued smoothly, and he made significant contributions to resolving long-term technical market access barriers, especially for mutton exports to Mexico.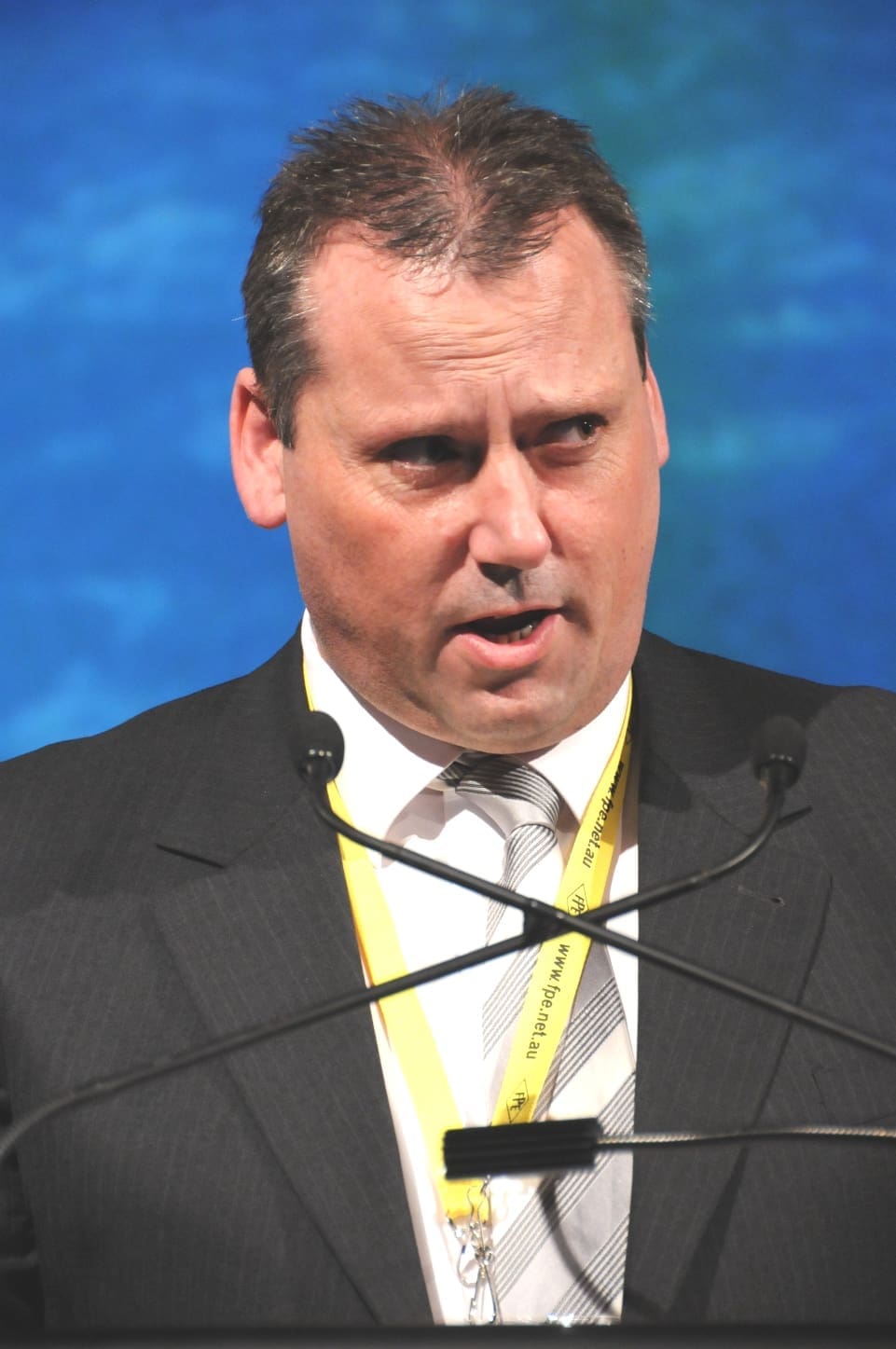 Meanwhile one of Australia's largest cattle owners, S. Kidman & Co has joined AMIC processor council as a full member. Parent company, Hancock Agriculture's new chief executive officer David Larkin, pictured, a former AMIC processor chairman, will be Kidman's initial representative.
"Kidman & Co will bring considerable experience and market knowledge to policy development within the council and we welcome them to the organisation," AMIC said this week.
2018 Zanda McDonald Award Shortlist Announced
A record number of applicants have been narrowed down to a shortlist of seven for the prestigious agribusiness badge of honour, the Zanda McDonald Award.
The trans-Tasman award, now in its fourth year, recognises agriculture's most innovative young professionals. The four New Zealand and three Australian finalists for the 2018 award were selected for their strong leadership skills, passion for agriculture, and their vision and inspiration for the primary industry.
The trio of Australian candidates chosen this year are Elise Bowen, 27 owner/operator of Sheep Data Management in Wagga Wagga; Byron O'Keefe, 33, owner/operator of livestock business O'Keefe Pastoral Co and 2016 Landmark/ALEC Young Achiever; and Janet Reddan, 33, former agronomist now cattle producer from Roma, Queensland.
The seven were named following a review by a panel of eight judges. Interviews for the seven shortlisted applicants will take place in Auckland later this month, where the judging panel will reduce the group down to a list of three finalists.
Shane McManaway, award judge and chairman of the Platinum Primary Producers – the Australasian networking group behind the award – says the judging panel were all really impressed with the calibre of applicants for this years' award.
The $50,000 value prize package includes a tailored mentoring program for the winner with PPP members. The three finalists will be announced towards the end of the year, and will be invited to attend the PPP Conference in Taupo in March 2018. The winner will be announced at the event.
Elders appoints experienced director to board
Elders Limited has appointed Diana Eilert as a non-executive director, joining the board from 14 November. Chairman Hutch Ranck said Ms Eilert brought extensive listed company director experience, especially in retailing, real estate and digital technologies, to the Elders Board.
"Ms Eilert's skill set is highly relevant to Elders as we continue to implement our recently announced Eight Point Plan, including our growth and digital and technical agendas, through to 2020" Mr Ranck said. "Her appointment is in line with our objective of ensuring the Company's board of directors is comprised of highly talented individuals with a diverse range of skills, experiences and backgrounds, which result in a board effectively equipped to guide the company's success," he said.
Ms Eilert's executive career included more than 25 years' experience in financial services, management consulting and media. She has been a Vice President with Citibank, a partner at IBM, AT Kearney, a Group Executive with Suncorp, and Head of Strategy and Corporate Development at News Limited. She joins Robyn Clubb as Elders' second female director.
New CEO for WAFarmers
WA Farmers has appointed New South Wales-born agronomist Trent Kensett-Smith as its new chief executive officer.
Mr Kensett-Smith's appointment was announced at the annual Heart of WA gala, held at HBF Stadium. He grew up on his family's NSW mixed farm, which ran cattle, prime lambs and cropped irrigated crops and pasture. He studied Science in Agriculture at Sydney U, and after a brief stint in horticulture, jumped at the chance to work in broadacre agronomy and said he had "never looked back".
Through the ensuing 20-odd years, he moved through roles with larger and smaller companies in the agribusiness sector on both sides of the country in locations including Dalwallinu, Melbourne, Hyden, Southern Cross and Narrogin.
WAFarmers president Tony York said Mr Kensett-Smith was a stand-out applicant. "Throughout the application process, Trent demonstrated outstanding leadership and problem-solving capabilities, and proved himself to be both knowledgeable of and compassionate towards the WA agricultural industry.
"With his local and inter-state experience in agriculture, we anticipate that he will drive the organisation forward with gusto and help us continue to work towards a more viable, profitable and sustainable future for the WA agricultural industry," Mr York said. Mr Kensett-Smith started work late last month.
Vale Mike Traynor
Meat industry identity Mike Traynor passed away last week aged 72. He spent well over 50 years in the red meat industry, starting out with A J Bush & Sons. He spent 25 years with P D Mulligan, then Elders before finishing his career with Breakout River Meats at Cowra. He touched a lot of people over the years and helped many who were new to the industry get started.
Vale Harald Steinke
Meat export trade stakeholder Harald Steinke passed away recently aged in his late eighties. It was another world when Harald emigrated to Australia in the early 1960s to work for William Angliss at the company's Riverstone meatworks on the outskirts of western Sydney.
Having survived war ravaged Germany as a young boy during the 1940s, he embraced the new opportunities Australia offered, especially in the meat industry. The diversification scheme operating for the new US beef market meant that the export trade for the first time had to find new markets to sell its excess production of beef and mutton to, markets outside its traditional areas of influence. Many of those new markets were in Eastern Europe. Harold spent some time with Colyer Watson advising on these non-traditional export markets before joining John Hardman Sr at CR Lawrence, a non-packer exporter which became a key conduit for that new business.
Harald was part of many break bulk meat shipments to first-time markets for Australia such as Poland, Romania, Bulgaria and Yugoslavia, all diversified markets that earned valuable performance for US beef and mutton quota. After CR Lawrence, he moved to long-time Sydney non-packer exporter IMAK run by the Macpherson family who played a key role in the development of the market in Papua New Guinea.