New Landmark livex role for Reynolds
Butchery management role at Woolies for former MLA staffer
New manager sought for MLA US region post
Outgoing APC chairman saluted
AMIC technical counsel appointment
JBS's new sales manager in Middle East region
CEO appointed for WA's Pardoo Beef Corp
Young Qld producer recognised with trans-Tasman award
Queenslander takes top Ag Science student award
Strong field of candidates vie for VFF Livestock positions
Beef Central publishes an occasional summary of appointments, departures or achievements occurring across the red meat supply chain, both private sector and government. Details for submissions for future listings are provided at the bottom of this item.
New Landmark livex role for Reynolds
Experienced live export and feedlot industry manager Stephen Reynolds has joined Landmark International, as export manager responsible for the company's live export business operations. He and fellow Elders live export manager David O'Hare were made redundant from Elders in early May.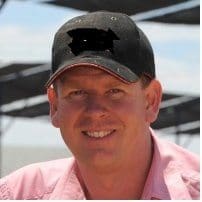 Mr Reynolds worked for Elders for 14 years in various roles. He started in the company's feedlot sector managing Charlton feedlot and then overall company feedlot operations, before making a career transition into Elders Live export division in 2011. Most recently he has served as senior sales manager in the live export division. He served on the Australian Lot Feeders Association board for seven years, including a term as vice president. Mr Reynolds started in his new role at Landmark this week.
Mr O'Hare, who also left Elders in May after being made redundant, was recruited by Elders in 2014 to become Elders International sales manager. His appointment came after an at times ugly mass exodus of Elders live export personnel to Ruralco over the preceding 12 months. Prior to joining Elders, he had spent ten years at rival live exporter, Austrex, as North Australian livestock manager.
New management role at Woolies for former MLA staffer
Experienced retail and food service professional Lachlan Bowtell has been promoted into a newly created position with supermarket retailer Woolworths.
As of last month, Mr Bowtell, who started his career as a chef before joining MLA in a distinguished 14-year career, became Woolworths Meat Company's manager for the company's 170 in-store butcher shops, which are designed to "add value to the Woolworths customer experience." Range, team skills development, service standards, future concept development and fiscal performance are included in accountabilities he takes responsibility for in this newly-created company role.
Mr Bowtell joined Woolies last October as fresh category marketing manager. Prior to that he worked with MLA from 2000 to 2014, initially as domestic trade marketing manager, then regional manager for the Middle East, and domestic regional manager.
New manager sought for MLA US region post
Meat & Livestock Australia has advertised for a new international business manager for its North America region. Current US region manager David Pietsch, who has filled the role for the past four years, will return to Australia in February. Both he and the service delivery company are yet to decide whether he remains in a role with MLA in Australia, or leaves the company.
Mr Pietsch has spent the past 12 years with MLA in a variety of communications and stakeholder management roles before becoming general manager of communications in 2009. In 2013, he took on the role of MLA's North America regional manager, succeeding Scott Hansen, moving to Washington DC. He works with a small and committed team to develop and deliver marketing programs for Australian beef, lamb and goat meat, and work with Australian and US industries and governments on market access issues.
Outgoing APC chairman saluted
David Larkin stepped down from his role as chair of the Australian Processor Council at the recent meetings of the Australian Meat Industry National Councils and new Beef and Sheep meat policy groups in Brisbane. He has spent the past four years as APC chairman, standing down due to business reasons.
Mr Larkin received an award from AMIC board chairman, Lachie Hart, recognising his outstanding service to the ideals and objectives of the Council and to the long-term success of the Australian red meat industry. The Australian Processor Council has elected Bindaree Beef Group's James Campbell as its new chairman.
AMIC technical counsel appointment
Meanwhile after an extensive search, Rob Williams has been appointed to the position of technical counsel within the processor group within AMIC. He succeeds John Langbridge, who finished up last year to join Teys Australia in a technical role.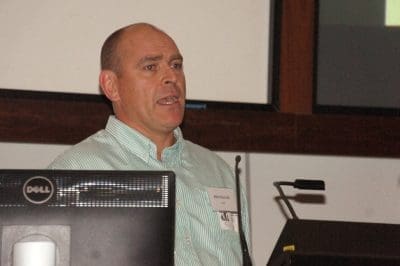 Mr Williams is well-known to members and stakeholders, having most recently been employed as trade director with the Australian Meat Processor Corporation, managing its technical market access program under the direction of the joint AMPC/AMIC industry market access advisory committee. Mr Williams comes to AMIC with a sound track record in managing technical trade and market access issues having previously represented the Australian government as Agricultural Counsellor in Beijing and Washington. He started with AMIC on June 23.
JBS's new sales manager in Middle East region
Former Meat & Livestock Australia staffmember Matt Dorney is settling into his new role as Middle East region sales manager for JBS, based in Dubai.
He took up his new role in April, responsible for JBS Australia's protein sales and after sales/logistics across the Middle East region. Markets include the United Arab Emirates, Saudi Arabia, Jordan, Palestine, Kuwait, Qatar, Oman, Bahrain, Lebanon and Egypt. Prior to joining JBS he spent five years with MLA, firstly as value-chain development manager, and then as MSA Reade development officer. Earlier in his career he worked for Novartis Animal Health and Graincorp.
CEO appointed for WA's Pardoo Beef Corp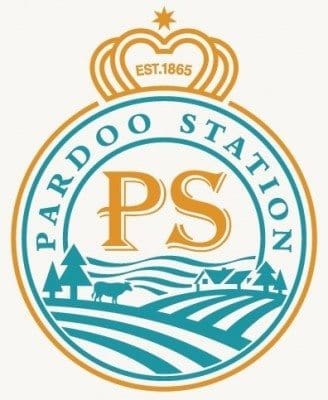 Brett Blanchett has been appointed chief executive of Western Australia's Pardoo Beef Corporation.
Mr Blanchett previously spent 13 years with WA-based Milne Agri Group, where his most recent role included general management of Liveringa Station Beef, a joint venture between the Laitt family, owners of Liveringa Station, and Hancock Prospecting.
He joins PBC's owner and chairman, Bruce Cheung who recently invested in strategic WA beef assets. The Pilbara's Pardoo Station is one such investment which includes the development of an irrigation precinct which will underpin the overall strategy to export a high quality Wagyu product into Asia. Pardoo recently claimed a major award in the 2016 Australian Wagyu Association branded beef awards.
Queenslander takes top Ag Science student award
Chelsea Stroppiana from Queensland was recently announced in Adelaide as winner of the Ag Institute Australia National Student Award for 2016.
The prestigious AEV Richardson Memorial National Student Award, sponsored by Peracto, is competed-for annually by undergraduate students who have completed an Honours research project as part of an agricultural science or related degree. Each AIA state division selects a finalist to compete nationally with a written submission on the background of their project and a 15-minute presentation on the outcomes to a judging panel.
Ms Stroppiana impressed judges with her honours project into the compounds released from the roots of Australian native species and how they affect the breakdown of nitrogen in soils (nitrification). The long-term implication of the project is to model synthetic nitrification inhibitors to improve nitrogen use efficiency in cropping and pasture systems.
"I'm honoured to have received this prestigious award agriculture is an essential industry and it's great to see the promotion of high-level science in this area," she said. "I'm encouraged by the quality of the research being undertaken by my peers, and hope that as the next generation, we can continue to innovate and advance agriculture in Australia."
Elya Richardson from Tasmania was runner-up, while Chris Baldock from NSW took out third place. The award was presented in Adelaide at AIA's Innovation Conference, where Andrew Bishop from Tasmania was appointed chairman.
Strong field of candidates vie for VFF Livestock positions
THE Victorian Farmers Federation livestock group will elect a new council at the annual VFF conference on July 21-22, with the main contest being for the position of vice president. Ouyen cattle producer Leonard Vallance has been nominated unopposed for president, but three contenders will battle for the vice presidency – Bagshot district producer Alister Knight, Beaufort's James Kirkpatrick and Harrow's Michael Craig.
VFF members have shown keen interest in participating in the electoral process for positions around the Livestock Council table, to have input in the direction for agriculture in Victoria.
Send your significant industry personnel movements, milestones or achievements for inclusion in this occasional column to: [email protected]