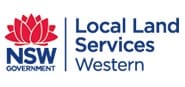 WESTERN New South Wales landholders have until this Friday to take part in a mentoring program aimed at providing support and guidance to fellow farmers who want to make a positive change to their property.
The Western Resilient Landscapes Program is a unique opportunity being offered by Western Local Land Services and Soils for Life with support from the Rotary Club of Sydney.
The program is seeking to appoint two mentors whose role is to develop a one-on-one partnership with an emerging innovative landholder and provide support for on-farm innovation, development and practice change. Mentors will receive a fee for services.
In addition to mentors, participant applications are also being called for from landholders that want to make a positive change on their property and may be seeking information from peers about the best way forward or minimising any associated risks.
Click here to get the latest Sheep Central story links sent to your email inbox.
Landholder James Leigo, who runs "Dungarvan" at Bourke, was a mentor in the most recent program and thoroughly enjoyed the experience.
"It is a great program and I believe a lot can be gained from it for mentors and mentees alike," Mr Leigo said.
"You're effectively getting like-minded people together who have a lot of enthusiasm and want to see their enterprises advance and take the next step.
"It gives landholders from different areas of the Western region an opportunity to see what other landholders are doing and see if they can either replicate that on their own property or if that wouldn't be suitable, how they can modify it for their own conditions."
Applications for both mentors and participants close Friday, September 29 2017.
The guidelines for the program and the Expression of Interest forms can be found at www.lls.nsw.gov.au/western.
For further information on the program, landholders should visit the above website or contact Western Local Land Services Team Leader, Gemma Turnbull on (02) 6872 2144.
Source: Western Local Land Services.