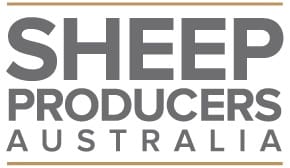 PEAK body Sheep Producers Australia is seeking candidates for three non-executive director positions on its skills-based board.
Current non-executive directors Robert Herrmann and Bindi Murray can stand for re-election in 2023 election, but their intentions are not yet known.
The third board position has been created by the resignation of Brendan Tatham who was recently appointed as chief executive officer of the Victorian Farmers Federation.
The non-executive directors will be voted in at the November 2023 SPA annual general meeting at a date to be confirmed. The successful applicants will then be voted in at the AGM.
Applications need to be received by the 9 July 2023 and will be reviewed by an independent board selection committee that has an independent chair in John Webster and State Farming Organisation-nominated representatives.
SPA chair Andrew Spencer said directors play a vital role in ensuring the organisation is professional and efficient, capable of retaining the trust of all stakeholders in providing the best advice on both policy matters and the direction of levy expenditure.
"Sheep Producers Australia's role is to advocate for better business outcomes, monitoring investment of producer levies and improving information flow up and down the value chain.
"This is delivered through consultation with industry and government to ensure levy investment is clearly directed and producers' best interests are met through the provision of research and development, services, programs, and marketing," Mr Spencer said.
Sheep Producers Australia is the national peak industry body for the Australian sheep meat industry and is governed by a skills-based board, comprised of a minimum of four and maximum of seven non-executive member elected directors and up to two board-appointed independent directors.
Applications close 11.59pm Sunday 9 July 2023 AEST.
Details on how to apply for the non-executive member elected director positions are here.