THIS week's property review includes a wrap of recently completed sales, and details on interesting recent listings across the country, from property editor Linda Rowley.
Properties sold – Movement at the Station
 New England's Warrane secured for renewable energy
 $30m for prestigious NE Victorian grazing
New England's Warrane secured for renewable energy
Origin Energy has paid in excess of $35 million bare for the large-scale New England grazing operation Warrane in northern New South Wales.
The 7690ha beef cattle, Merino wool and prime lamb and enterprise is rated to run 58,000 dry sheep equivalents. It is located 18km north-west of Armidale.
Warrane was purchased in 2007 for a reported $22m by MH Premium Farms — owned by Lord Michael Hintze, a British-Australian billionaire businessman and philanthropist based in the United Kingdom.
LAWD agent Col Medway was unable to disclose the price paid, but said it was an extremely strong result.
"Warrane was strongly chased by several renewable energy companies who recognised the potential of the property and as a result, it achieved well and truly above agricultural values."
Mr Medway said Warrane sits within the New England renewable energy zone (REZ).
"When developing a wind farm, it is important to consider the impact on neighbours and the 7690ha are certainly a nice buffer."
Under the ownership of MH Premium Farms, Warrane has benefitted from significant capital expenditure on laneway and road improvements making the property more efficient to manage.
It also offers plenty of upside in terms of land development. Of the 2027ha granted for clearing, only 325ha has been completed.
It is understood Origin Energy will maintain the productive capacity of Warrane and is hoping to retain the current staff.
$30m for prestigious NE Victorian grazing
One of the most prestigious rural holdings in north-east Victoria has sold for around $30 million, ending more than 10 years ownership by the Beddison family.
Allanvale is situated 9km east of Avenel and 27km north-east of Seymour, at the foothills of the Strathbogie Ranges in a region renowned for its temperate climate and 602mm average annual rainfall.
Elders agent Nick Myer was unable to disclose the buyer or the price paid; however, when the property was listed late last year, it was offered with a $30m price guide.
The 1233ha Allanvale features highly productive and versatile land suited to wool, prime lamb, cattle, equine and cropping pursuits.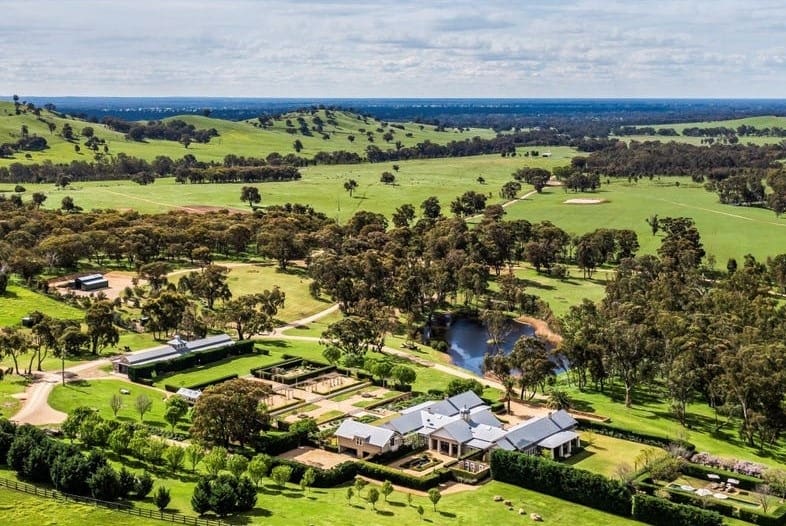 The structural improvements are described as excellent and include quality steel cattle yards, three shearing sheds, extensive machinery, and a world-class surveillance and monitoring system.
There has been extensive natural sequence farming development, ongoing pasture improvement and soil amelioration.
Abundant natural water is supplied via the Reedy and Larrys Hut Creeks, two bores and spring-fed natural catchment dams.
Allanvale boastes a six-bedroom homestead featuring elegant interiors designed by John Coote, set within a Paul Bangay garden setting.
Nick Myer and Henry Mackinnon from Elders Rural Services handled the sale.
Properties for sale – Movement at the Station
 Barraba breeder block heads to auction
 $6m+ for productive grazing in southern NSW
 Nowendoc property offered for $16.5m
 $8m for western NSW goat operation
Barraba breeder block heads to auction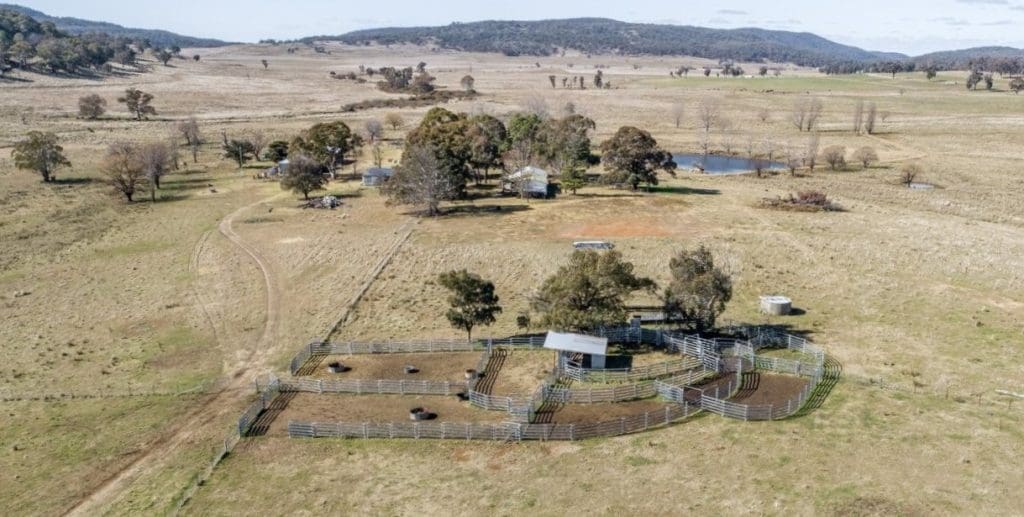 Breeder country in northern New South Wales is attracting good enquiry from locals and from producers in the New England and Queensland.
The 1471ha Wongala has been in the Harris family for more than 40 years.
Wongala is situated 47km west of Barraba in a volcanic valley on the eastern side of Mount Kaputar in a 990mm annual average rainfall district.
Wongala has a reasonable super history, having been top-dressed three out of the last six years.
If the property was to be supered and seeded on a more regular basis, Charlie Hart from Hart Rural Agencies believes Wongala could produce even more kilos of beef per hectare.
Fencing on the property is in excellent order with large stretches of exclusion fencing along the national park boundary.
Wongala will be auctioned on September 7.
$6m+ for productive grazing in southern NSW
Offers above $6 million are being sought for productive grazing country on the Boorowa River on the south-west slopes of New South Wales.
The 528ha Tara is located 17km from Boorowa and 64km from Young, in a 610mm annual average rainfall area.
Tara has a history of wool and lamb production and can carry 2800 Merino ewes or 5000DSE.
The country rises from the Boorowa River to undulating grazing land and sheltered timbered areas.
Improved and native perennial grass and clover pastures have been strategically fertilised.
It is watered by 900m of Boorowa River frontage and a network of dams.
The fit-for-purpose operational improvements are described as well-appointed and include a three-stand shearing shed, steel sheep and cattle yards and machinery and hay sheds.
Tara is being offered for sale by expression of interest closing on August 3.
LAWD agents Col Medway and Tim Corcoran are handling the sale.
Nowendoc property offered for $16.5m
A high rainfall and mixed grazing opportunity in the New England region of New South Wales has failed to sell at auction and has now been listed for $16.5 million.
The 971ha Eastern Hills, 18km north of Nowendoc and 42km south of Walcha, can support any combination of beef, lamb and wool production with irrigation options also available.
Eastern Hills is located in a 1400mm average rainfall region 1280m above sea level. The heavy red chocolate basalt soils have been sown to high performance pastures that are capable of running 750 cows or 12,700DSE.
The country comprises rising creek flats to arable slopes and grazing hillsides, with 40 hectares developed to a potential centre pivot irrigation site.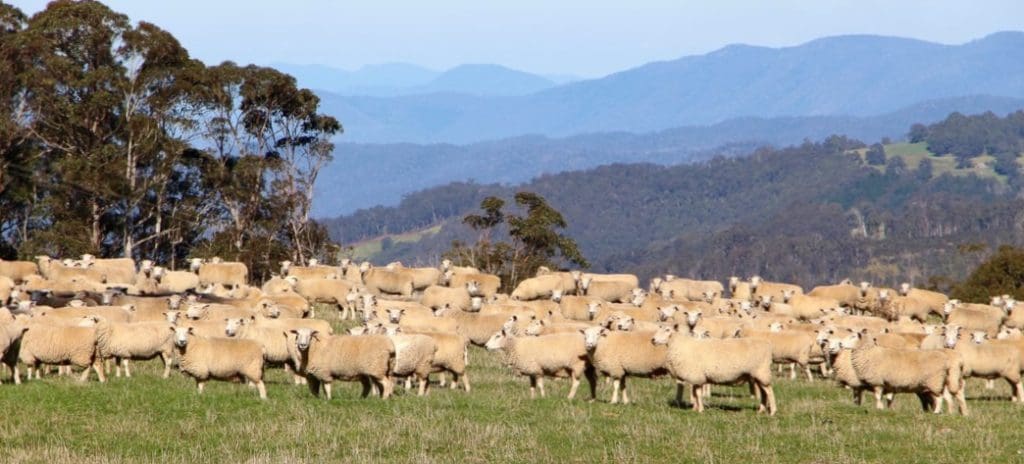 James and Belinda Lyon purchased Eastern Hills in 2016 as a eucalypt plantation from Forest Enterprises Australia. As a result, most of the fit-for-purpose operational infrastructure was built in the last seven years and includes a two-stand shearing shed with undercover sheep yards, steel cattle yards and a machinery shed.
The fencing has been completely overhauled and includes 3.15km of internal laneways and 18km of electric wired boundary fencing.
Eastern Hills has dual frontage to the Uriamukki Creek and is watered by numerous dams, including a 100 megalitre dam.
Peter Etheridge from Etheridge Properties and Simon Cudmore from LAWD are handling the marketing and sale.
$8m for western NSW sheep and goat operation
A New South Wales Western Division property owned by prominent landholder Robert McBride is being offered for $8 million or $187/ha bare.
The 42,716ha Wyoming Station is located near Moorara, 55km north-east of Pooncarie, 131km south of Menindee and 243km south-east of Broken Hill.
It failed to sell following an expressions of interest campaign and has now been listed with 4000 Merino ewes and around 3000 feral goats (that are currently being mustered).
Mr McBride said the operation is performing exceptional well.
"In the past few years, Wyoming Station has substantially benefitted from harvesting goats.
"We trap around 4000 rangeland goats annually – they have been the saviour of the region for the last decade."
Mr McBride is offering Wyoming to enable infrastructure development of his nearby holdings Tolarno and Peppora Stations.
The current pasture base on Wyoming comprises a mix of spinifex, spear grass and copper burr. Timbers include belah, oaks, wilga, native pine and mallee.
A permanent water pipeline supplied from the Darling River is a key feature of the property, along with 12 fenced dams and a water licence for Regulated River High Security Water for extraction from river, lake or surface water.
Phil Schell from CBRE Agribusiness said Wyoming Station is a well-managed operation that has benefitted from an above average season, drastically enhancing the pasture base for the incoming purchaser.