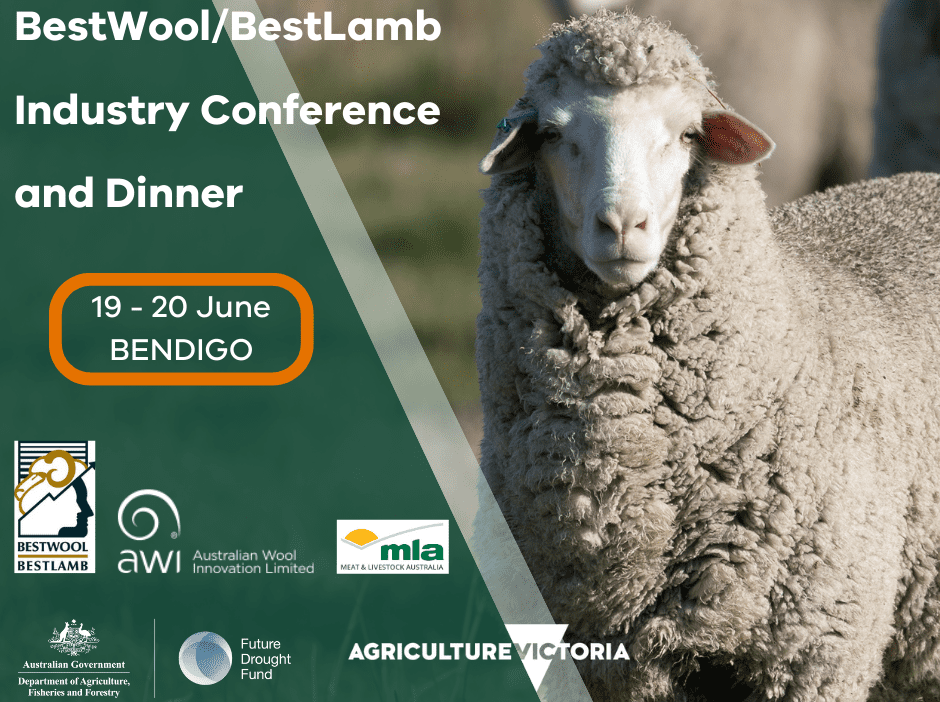 SHEEP producers will hear the latest on a new oral lice control treatment, the bioharvesting of wool and Barber's Pole worm control at the 2023 BestWool BestLamb Conference in Bendigo on Tuesday 20 June.
This will include a presentation by technical adviser Dr Jim Walsh on when the new Coopers/MSD Animal Health lice product Flexolt is expected to be available and how it works.
University of Adelaide researcher Dr Phil Hynd will give an update on the progress of his research into the bioharvesting of wool.
The post-COVID return of the annual event starts with a pre-conference dinner on 19 June with guest speaker former SAS special operations commander Mark Wales who will speak on resilience, transformation and execution.
Agriculture Victoria senior technical specialist Lyndon Kubeil said the pre-conference dinner will be a chance to hear how Mark was able to use his experience leading an elite special forces team in combat to drive decision making and personal performance.
Mr Kubeil said about 300 people have registered for the conference and 160 for the dinner.
"So get in quick if you want one of the last 20 dinner tickets and there are conference places available."
Mr Kubeil said the conference will celebrate 25 years of the BestWool/BestLamb program, with Dr Alex Ball from Rural Analytics leading the conference presentations with his take on the last 25 years of the sheep industry and insights for the next 25 years.
"We've got a theme of looking back and looking forward – what's happened in the last 25 years and what's coming up in the next 25," Mr Kubeil said.
Other presentations looking at innovations and recent developments include:
Dr Michelle Henry, Gundagai Meat Processors: The future of lamb production – Ensure your seat at the table
Chris Howie, RMA Network: Agents of the future – Relationships that create value
Jim Virgona, Graminus Consulting: Declining fertiliser use – understanding the impacts
Alison Kelly, Agriculture Victoria: On farm emissions – knowing your number and why?
Professor Lewis Kahn, University of New England: Barber's Pole marching south – managing or keeping it out.
Jason Trompf, JT Agri-Source: Managing triplets – lifting ewe and lamb survival
Lisa Warn, Brendan Hinchliffe and Edward Blackwell: Reducing dags – fibre, worms and tail docking (insights from producer demonstration sites transitioning to non-mulesed)
Lisa Miller, Southern Farming Systems: Optimising sub clover to drive production
James Peddie, Cluan Homestead and Elise Kealy, Kealy Pastoral: Pathways to consistently high profits – insights from a lamb and a wool producer.
AWI: shearing race delivery demonstration.
Click here to register and book for the conference.