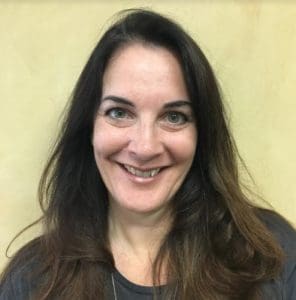 INTERNATIONAL wool buyers are starting to shun Australian wool on animal welfare grounds because our sheep continue to be mulesed.
This year there have been reports of reputable wool processors turning to other countries over our inability to make progress on the mulesing issue.
Humane Society International has been working with companies like H&M and other global retailers who have made commitments to move away or ban wool from mulesed sheep on welfare grounds.
Marks & Spencer, Next, Target and Tesco and global brands Abercrombie & Fitch, Adidas, Hugo Boss, Kerring, Nike and Timberland have also made commitments to move away from or ban wool from mulesed sheep.
For our organisation, the holy grail of campaigning is to find those 'win-win' solutions where animals and industry both get a positive out of it. It leaves us dismayed to know a win-win solution for wool growers and sheep is within reach to end mulesing if it weren't for vested interests getting in the way.
Those vested interests were laid bare in Senate Estimates on October 24 this year. Under fierce questioning from several senators, Wal Merriman, chairman of Australian Wool Innovation, was forced to admit financial interests in ownership of a wrinkly type of Merino sheep that requires mulesing and the financial interests of other board members in the pain relief given to sheep once the procedure takes place.
Whilst there is a push within industry to ensure sheep are given pain relief if they are subject to mulesing, these calls must not stand in isolation to a broader push to phase-out the practice completely. After all, the pain relief used in mulesing has been shown to be ineffective and it is often applied after the operation has been done. That's a shocking insight that the public should be aware of.
We're certain that if consumers are exposed to the real truth of mulesing and the cruelty-free yet profitable solution available to the industry, then you can expect them to be up in arms that it's still taking place with the full blessing of AWI.
It's equally astounding that AWI had a deadline of 2010 to end mulesing, but that date came and went and the industry body still has done nothing to keep up with global consumer expectations.
Mr Merriman told senators AWI did not meet what he termed the "supposed" deadline to phase out mulesing because research didn't support it. He made this claim despite the proven genetic solution which prevents fly strike and the need for mulesing altogether.
Fly strike is a terrible animal welfare problem, but the best solution is not to cut off the rear ends of sheep but the introduction and breeding of smooth bodied sheep which are resistant to all forms of fly strike.
Why wouldn't industry leaders seize on this solution and put an end to both fly strike and mulesing? Not only do smooth-bodied sheep produce top quality wool, but they produce it in the same or better fleece weights as the wrinkly sheep that are prone to fly strike. Smooth-bodied sheep also do not require chemical treatment to prevent body strike, and are easier to shear as their skin is free of wrinkles.
Industry estimates show that smooth-bodied sheep are producing 7 percent of the country's wool. This figure can only be expected to grow as buyers and consumers look to purchase their wool free from cruelty.
The Australian Wool Exchange released figures recently showing premiums for non-mulesed wool are on the rise. The good news is that when market dictates something, industry will surely follow. AWI cannot dig in its heels any longer and ignore the push away from mulesing. The Australian wool industry is what's at stake.
Source: Humane Society International.