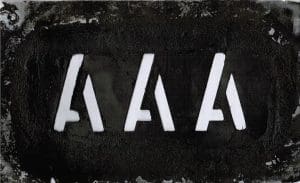 DEMAND for online wool offerings improved with the lift in the physical auction market last week.
AuctionsPlus commercial manager – digital services Tom Rookyard said Jemalong Wool offered 96 bales in the platform's online auction last week.
"With auctions finishing on a strong note this week, demand for the lots offered online strengthened.
"The sale saw the usual buyers in attendance along with several growers and brokers," he said.
"The top \-priced lot was a line of AAA Merino lambs fleece 19.9 micron wool, which sold for 800c greasy, while 16 micron fleece wool sold up to 680c/kg.
Mr Rookyard said buyer demand was also reflected in the AuctionsPlus online offer board results, 382 bales selling for the week up to Thursday last week.
He said the 17 micron and 18 micron fleece wool sold to 1205c/kg and 995c/kg greasy or 1622c/kg and 1361c/kg clean. The 19 and 20 micron fleece wool sold to 890c/kg and 850c/kg greasy or 1259c/kg and 1163c/kg clean.
The top-priced lot sold on the offer board was a line of AAAA fine 17.3 micron fleece wool that sold for 1205c/kg greasy or 1622c/kg clean. This lot had the very low vegetable matter content of 0.4 percent and was 91mm in staple length. The line was branded Spring Cottage and offered by Elders Melbourne.
Source: AuctionsPlus.