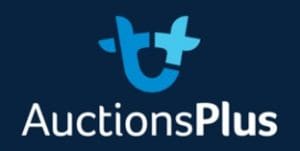 ONLINE wool sales were limited to 29 bales traded in Australia last week, as the AWEX Eastern Market Indicator fell 57 cents to 1744c/kg clean.
AuctionsPlus market operations supervisor Tom Rookyard said the market continued to lose momentum last week, with some wool types receiving very limited support, especially cardings.
"Perhaps this was probably the result of all existing orders being exhausted, meeting with overseas mills refusing to buy at the previous levels, which were at historical maximums," he said.
With the West Australian indicator also falling, by 39 cents to 1821c/kg, Mr Rookyard said online enquiry was minimal.
The top price online was a line of SUPAAA ultrafine 14.7 micron Merino fleece with 0.7 percent vegetable matter content that sold for 2700c/kg greasy, or 3502c/kg clean. The line was branded Glen Stuart and was offered by Roberts of Tasmania.
A line of 20.5 micron AAA Merino fleece offered by Elders Melbourne sold for 1355c/kg greasy or 1814c/kg clean. It was branded Rejall Park/Miga Lake.
"Looking forward, the market is clearly waiting for renewed orders and buyer activity.
"The market needs to achieve an attractive level, enticing other buyers to jump back in," Mr Rookyard said.
"With the Chinese New Year around the corner, this situation may be not far off."
Source: AuctionsPlus.