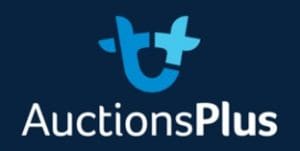 CLEAN good quality wool is expected to well-supported in auctions across Australia this week, helped by a stable Australian dollar.
AuctionsPlus market operations officer Tom Rookyard said the physical wool market opens back up this week after the traditional Easter recess, with a massive offering of about 58,000 bales across all three selling centres.
Mr Rookyard said there was limited buyer activity in AuctionsPlus online sales during the recess, with 14 bales of crossbred fleece selling to a top of 836c/kg greasy, or 1080c/kg clean. This was for a five-bale line of 25.6 micron fleece wool offered by Elders Melbourne. The line of AAAFXLMS was branded Kingsley/H and had a yield of 77.4pc, with 0.2 percent vegetable matter content. A nine-bale line of 26.5 micron AAAFXLMS with a yield of 75.7 sold for 730c/kg greasy, or 964c/kg clean.
"Looking forward, the market is walking into a number of factors which will influence it.
"A stable Australian to US dollar will no doubt provide a steady hand to the market," Mr Rookyard said.
"However, the sheer volume of wool on offer will be a test, with 15,000 bales in Sydney, 30,000 in Melbourne and 11,000 in Fremantle.
"The early report is that low vm good quality wools will continue to be well-supported.
"However, average types may see demand drift," he said.
"One point to note is that the following week there is only 42,000 bales on offer, will this squeeze in supply cause mills to be looking ahead?"
Source: AuctionsPlus.