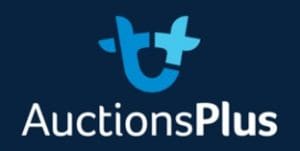 ONLINE wool sales were minimal in Australia last week, as a strengthening Australian dollar impacted on the market.
AuctionsPlus market operations supervisor Tom Rookyard said this was reflected in the AWEX Easte3rn Market Indicator losing 17 cents last week to close at 1801c/kg clean.
"The West Australian market indicator lost 14 cents on both Wednesday and Thursday to rest at 1860 cents," he said.
"The offering at the physical auctions clearly exceed the buyers appetite as AuctionsPlus saw minimal buyer enquiry with 29 bales selling online."
Mr Rookyard said there was still interest in fine wool, with 15micron fleece wool selling online to 1825c/kg greasy or 2803c/kg clean. This AAA Fine line was the top-priced lot this week. It was branded Currawong/TYO/ASWGA AB/299 and offered by Landmark Melbourne.
Mr Rookyard said the same grower sold 16 micron Merino bellies for 1355c/kg greasy or 2500/kg clean. The 20 micron fleece sold online last week made 1300c/kg greasy or 1821c/kg clean, and the 21 micron wool made1050c/kg greasy or 1727c/kg clean.
"Looking forward, all three selling centres are open this week with an estimated 54,000 bales offering on Tuesday and Wednesday as Friday is a public holiday.
"The report from the physical auctions is that many orders were finished halfway through last Thursday causing the market to slip and there needs to be new orders for the market to stabilise or it may fall further."
Source: AuctionsPlus.