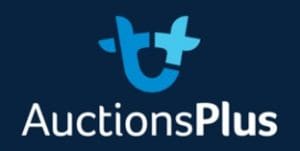 ONLINE wool sales resumed last week as the auction market resumed after a three-week recess.
AuctionsPlus market operations supervisor Tom Rookyard said 745 bales were sold online last week.
He said it was largest week of trading online for a number of weeks, as the AWEX Eastern Market Indicator gained 28 cents to close at 1550c/kg clean.
"A number of buyers commented that they thought it was even stronger at times."
AWEX's West Australian market indicator lifted 36 cents to 1606c/kg clean last week.
Online, AuctionsPlus' top-priced lot last week was four-bale line of 15.4 micron SUP AAA Merino fleece wool that sold for 1535c/kg greasy or 2294c/kg clean. The line yielded 66.9 percent, with an average staple length of 73mm, a tensile strength of 34Newtons/kilotex and 1.5pc vegetable matter content. The lot was branded Niami/M and was offered by Landmark Melbourne.
The 16 micron and 17 micron micron fleece wool sold up to 1420c/kg and 1468c/kg greasy or 2135c/kg and 2073c/kg clean. The 18 micron and 19 micron fleece wool sold up to 1565c/kg and 1284c/kg greasy or 2035c/kg and 1783c/kg dry. The 20 micron and 21 micron fleece wool sold up to 1218c/kg and 1130c/kg greasy, or 1594c/kg and 1596c/kg dry.
Mr Rookyard said this week there are about 43,000 bales on offer across all three selling centres.
"There are consistent reports from buyers and brokers that the market will open strong and be maintained that throughout the week.
"In addition to this, there have been 172 bales sold on AuctionsPlus prior to the auction opening."