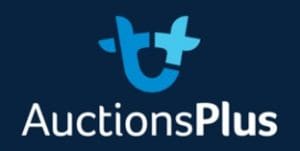 WOOL sales were quiet on the online platform AuctionsPlus Wool last week.
Commercial operations officer Ed Murphy said just 21 bales of wool were sold online, as 46,000 bales were offered in the final series of physical auctions in Fremantle, Sydney and Melbourne.
"Reports from physical auction suggested buying was strong on the first day of sales as much of the buyers were seeking quantity before the annual recess.
"This momentum held solid on the second day to finish the year on a positive note,: he said.
"This is backed by the AWEX Eastern Market Indicator as it rose to 13 cents to reach 1862c/kg clean."
The largest AWEX auction gains were made by the 17-21 micron fleece wools, as demand for Merino types firmed. Ccardings were the only real negative mover with indicators dropping 30-50c/kg.
The top price on AuctionsPlus Wool was 1200c/kg greasy, or 1757c/kg clean, for a five-bale line of 23.6 micron AAAM with a yield of 68.3 percent, an average staple length of 95mm, a tensile strength of 28 Newtons/kilotex and a vegetable matter content of 0.2pc.
The price for crossbred fleece online was 740c/kg greasy, or 1133c/kg clean, for a bale of 25.8 miocron AAFX. The line yielded 65.3pc and had 2.5pc vm.
Australian wool auctions start after a three-week recess on 8 January in Melbourne and Fremantle, and on 9 January in Sydney.
"Here's hoping for a wet Christmas and New Year period for producers and a positive start to 2019," Mr Murphy said.