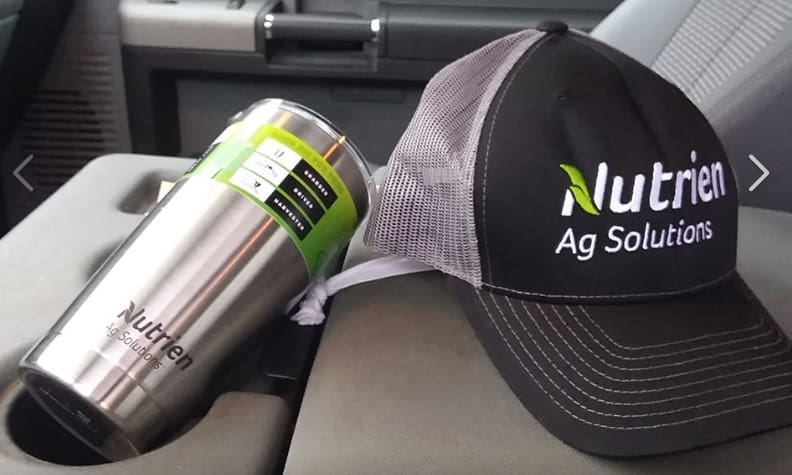 HUNDREDS of legacy Landmark and Ruralco stores across Australia are now changing their signage and uniforms to reflect their new owner and brand, Nutrien Ag Solutions.
The Nutrien Ag Solutions brand for the merged Ruralco-Landmark entity was first revealed last November by parent company Canadian fertiliser business Nutrien, following Ruralco shareholder approval and mid-year regulatory clearances for the $469 million acquisition.
Nationally, Nutrien Ag Solutions now has more than 4000 staff across a network of around 360 corporate-owned stores, 320 independent rural supplies retailers, a proud stable of joint ventures in partnership with local management and a suite of other businesses, the company said this week.
It said the new brand name reflects its parent company – Nutrien and its ag retail operations in six other countries — firmly positioning the Australian business as part of a global agricultural powerhouse. The company said the brand roll-out "heralds a new era for Australian farmers, with the combined business working to provide unparalleled access to global research and development, innovative technology and trusted expertise, to help customers grow their business."
Nutrien Ag Solutions managing director, Rob Clayton, anticipated the new brand would become the retailer of choice for thousands of farmers.
"We're very excited to officially launch our new brand and I'm looking forward to Nutrien Ag Solutions becoming a recognised leader of Australian agricultural services in the coming months and years.
"We are proud of our legacy businesses and will maintain the trust and relationships that growers have built through Landmark and Ruralco over many years," Mr Clayton said.
"During the brand roll-out, providing exceptional service to our customers will remain our number one focus."
Some locations have already transitioned to the new brand and the green, black and white colour scheme, with the balance of corporate-owned stores to make the change throughout 2020.
Mr Clayton emphasised Nutrien Ag Solutions' commitment to sponsoring community organisations and events, and said this wouldn't change under the new brand.
"Supporting local communities was a huge part of the legacy businesses and we are proud to continue that as Nutrien Ag Solutions."