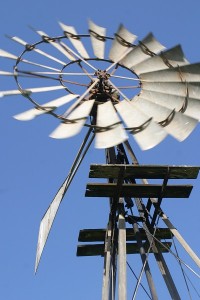 STOCK water levels are critically low across large parts of New South Wales as drought conditions re-intensify across large parts of the state.
The NSW Department of Primary Industries State Seasonal Update for November indicates that drought conditions have re-intensified across much of NSW, particularly in the west of the state, despite isolated rainfall throughout the month.
With conditions warming into summer, regional New South Wales remains on a high level alert with continued hand feeding and stock water shortages following a failed 2018 spring season, NSW DPI said.
DPI's Leader of Climate Applications and Digital Agriculture, Anthony Clark said on ground conditions are highly complex, due to storm rainfall patterns that have been passing across NSW.
"Areas around Walgett, Coonamble and Broken Hill received low rainfall in November and have now experienced prolonged intense agronomic dry conditions for over 12 months.
"The continuation of the drought means stock water levels remain critically low across large parts of NSW, particularly in the western, north-west and central west region," Dr Clark said.
"During November, scattered storms provided above 100mm in the Central Tablelands, Greater Sydney and South East regions, with high falls also recorded in the Alpine zone.
"Isolated areas in parts of the coastal Hinterland, southern Central and Northern Tablelands are faring better than most with positive signs of strong pasture growth," he said.
"In late November, a large low pressure system provided over 100mm of rainfall in parts of the Sydney Basin through to Wollongong, but the benefits will not be seen for some weeks and given its geographic distribution, it will not significantly change the state-wide drought."
The Bureau of Meteorology rainfall outlook for December to February indicates that there is a near equal chance, 40-60 percent, of wetter or drier that average conditions across most of NSW.
There is an increased chance of warmer than average daytime and overnight temperatures across all of NSW. Primary producers are encouraged to visit, www.droughthub.nsw.gov.au for more information on the NSW Government's more than $1 billion Drought Relief Package.
Source: NSW DPI.