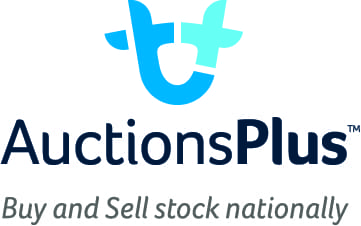 AUCTIONSPLUS sheep and lamb offerings rose nationally last week to meet widespread demand from processors and restockers.
AuctionsPlus technical operations officer Matt Cotton said online sheep and lamb numbers rose with 110,852 head, up 9792 on the previous week's numbers.
Restockers and processors were among the 754 unique registered users who logged into the week's four sales.
The week's lamb sale offered 48,526 head and 82 percent were cleared to buyers. The highest bidding activity came from New South Wales, where bidders purchased 45pc of the lots sold, Mr Cotton said.
The New South Wales sheep and lamb offering increased 1216 to 68,113 head and South Australian producers offered 19,593, 591 more than the previous week. Victoria's online sheep and lamb offering rose 4357 to 15,400 and South Australian agents listed 19,593, up 591.
Merino wether lambs sell dearer to $142.50
Merino wether lambs sold from $50 to $142.50, with an average of $98, up $2 on last week. This top price was paid for a line of 44kg April/May 2018 drop lambs at Coleambally in New South Wales. They sold to a buyer in Tamworth, NSW.
Merino wethers and hoggets sold from $73 to $136 and averaged $100. The top price was paid for 400 wether hoggets near Portland, Victoria. The 17-18 month-old hoggets weighed 55kg and were sold to a buyer in Cranbourne, NSW.
Merino ewe hoggets sold from $71 to $255 and averaged $160. A Victorian buyer at Shepparton bought the 58kg hoggets that came from Woodstock On Loddon, also in Victoria. Another highlight was a line of 46kg ewe hoggets at AveneI in Victoria that were bought for $237 by a buyer at Euroa, Victoria. Grown Merino ewes sold from $67 to $191 and averaged $126. The top price went to a line of 2 year-old, 53kg ewes at Avenel, Victoria, that sold to a Miepoll buyer, just 50kms to the north east.
First cross ewe hoggets make $286
First cross ewe hoggets sold from $160 to $286 and averaged $213. A line of 69kg hoggets at Keith, South Australia, sold for the top price to another SA producer at Bordertown. First cross ewe lambs sold from $91 to $190 and averaged $147. The top price was paid for a 45kg line at Bordertown, SA, by a buyer at Skipton in Victoria.
Crossbred lamb offering still increasing
Crossbred lamb numbers on AuctionsPlus continued to rise last week, with 40,884 head offered.
All the lambs in the Telang Crossbred Lamb Sale were sold. The ewe lambs sold to a top of $286 and the wether lambs made to $157.
A line of Australian White/White Dorper cross lambs w2eighing 38kg liveweight at Womboota, NSW, sold for $165.50 to a buyer at Lake Cargelligo, NSW. Composite ewe hoggets weighing 46kg at Brimboal in Victoria sold for $156 to a Casterton buyer.