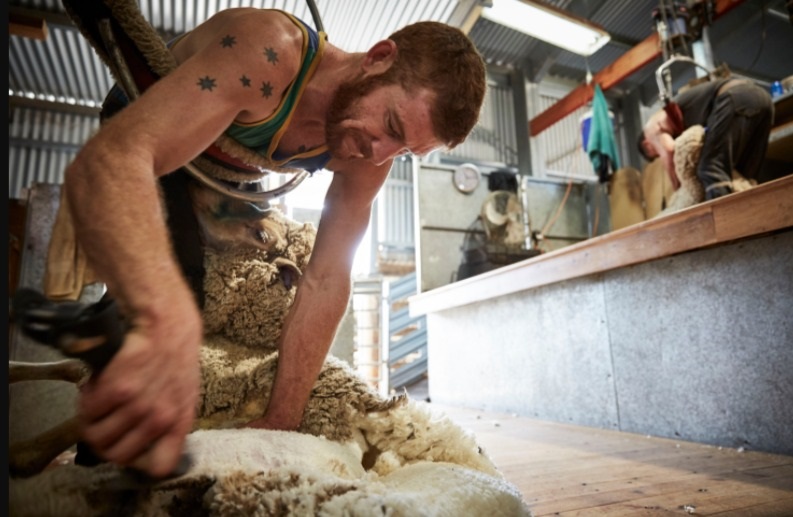 NSW Farmers has encouraged school leavers interested in a career to agriculture to enrol in one of many shearer and wool handling courses being run across the state over the next three months.
NSW Farmers Wool Committee Chair Helen Carrigan said a shortage of shearers meant there was good money to be made by young people who were willing to learn.
"The 'click' of the shears is part of our proud agricultural history and there are so many success stories of young people keen to have a go.
"It can be hard work, but it's rewarding and the pay can set the savvy saver up for a great future," Mrs Carrigan said.
Australian Wool Innovation has scheduled several shearer and wool handling courses for novice and improver students across the state and running up until mid-March.
Click here to see if there is an AWI course organised near you.
"We're keen to see school leavers looking for a life in the bush to seriously consider becoming a shearer."
With the Certificate III in Shearing course free for all NSW residents and a keen shortage of qualified shearers in the sheds, Mrs Carrigan said there was never a better time to get stuck in and start making some real money.
"We launched our Wool Technical Advisory Group (WoolTAG) last year to tackle the issues in the industry head-on, and one of the big ones has been addressing our shearer shortage.
"If we can encourage young people to get into the sheds to be trained and mentored we can not only set them up for success but also help solve this worker shortage," she said.
The Shearing Contractors Association of Australia is a member of the NSW Wool TAG and SCAA secretary Jason Letchford said one of the main aims for this group is to facilitate a co-ordinated approach to 'attracting' more people to the shearing industry and 'retaining' the existing ones for longer.
"Therefore SCAA welcomes NSW Farmers' efforts to help promote the industry," he said.
Source: NSW Farmers.