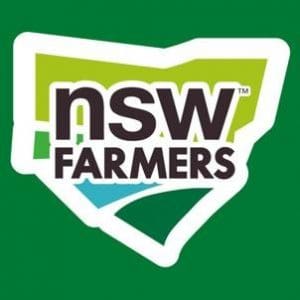 NSW Farmers has welcomed plans by the federal, NSW and local governments to do a feasibility study into the establishment of an agri-business precinct at the Western Sydney Airport as part of the Western Sydney City Deal infrastructure initiative.
The Western Sydney City Deal was launched by Prime Minister Malcolm Turnbull, NSW Premier Gladys Berejiklian and eight local councils on Sunday morning at the Werrington Park Corporate Centre.
The NSW Farmers' Association chief executive officer Matt Brand said NSW Farmers has been calling an agricultural precinct in and around the Western Sydney Airport a game-changer for the farming sector, and a driver for economic and jobs growth in Western Sydney.
"All levels of government involved in this deal should be commended for taking a visionary position on the opportunities this once in a generation investment in Western Sydney provides.
"This is a massive win for Western Sydney and regional NSW," he said.
The Association's and KPMG's Green Paper "Think big, think fresh: A fresh food precinct at the heart of Western Sydney", released in November 2017, highlighted the significant opportunities an agri-business precinct would provide for Western Sydney.
"This will create thousands of jobs in Western Sydney, including much needed knowledge jobs for the region, and establish high value, modern and technologically driven agricultural operations within the region."
"The people of Western Sydney would have on their doorstep one of the world's most advanced fresh food precincts, which could include a marketplace, improving the region's access to the finest fresh produce in the country," Mr Brand said.
NSW Farmers said an agri-business precinct would allow NSW farmers to send high quality high value fresh produce to lucrative international markets at a premium price.
"We can achieve price premiums of three to four times for our produce if we can get our goods from paddock to international consumer plates within 48-72 hours.
"International consumers from places like China are only willing to pay these premium prices if we can guarantee the clean and fresh nature of the produce, and guarantee its provenance," Mr Brand said.
"The only way to achieve this is an integrated supply chain linking food production to the air freight facilities at Western Sydney Airport."
"The precinct will be a win for all farmers across NSW.
"While we envisage that highly perishable produce will be grown within the precinct, proper freight connections to the airport will allow our finest produce from across NSW to access new international markets via the Western Sydney Airport," Mr Brand said.
A copy of the Association and KPMG Green Paper can be found at:    https://assets.kpmg.com/content/dam/kpmg/au/pdf/2017/western-sydney-fresh-food-precinct.pdf
Source: NSW Farmers.