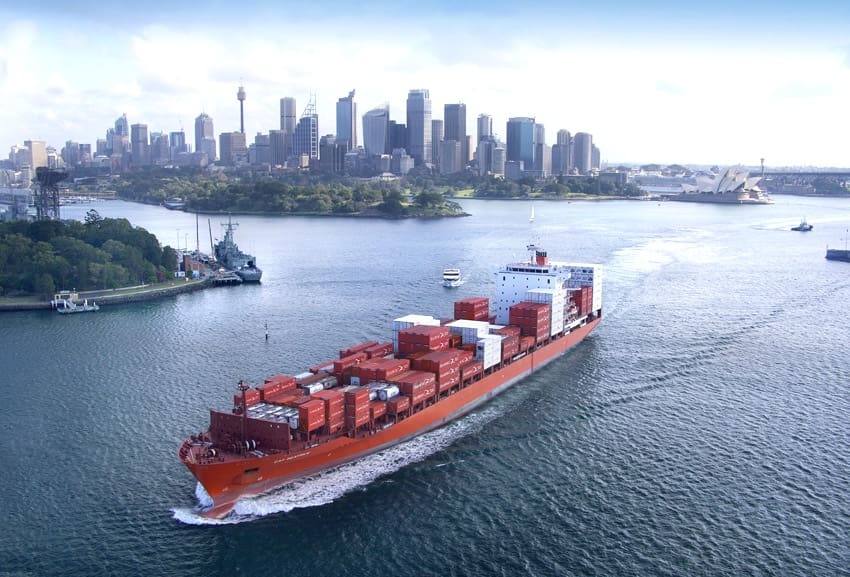 RECENT biosecurity incidents highlight the urgent need for a sustainable funding model backed by a container levy, according to NSW Farmers Biosecurity chair Ian McColl.
NSW farmers this week called on the federal government to make importers pay a container levy to boost biosecurity efforts.
The farmer advocacy body said it would revive the campaign for an onshore biosecurity levy – ditched by the previous federal government – that would see importers shoulder their share of the biosecurity burden.
The NSW Farmers call follows a suggestion from Australian Dairy Farmers advisor Justin Toohey at the recent National Biosecurity Forum to activate the emergency response levy to boost funding of exotic disease and pest incursion preparedness.
Mr McColl said he supported consideration of all funding options, including the emergency response levy and a container levy, as part of a sustainable biosecurity funding model.
"But there is no question that we've got a lot of containers where is there is no guarantee of cleanliness.
"The reality is that Khapra beetle came in on a container," he said.
"There is that many containers running around in third world countries that do not undertake the biosecurity or do not undertake protocols and the processes that we have in Australia," he said.
"It's the containers that are coming in that brining in a number of the pests and disease with them."
Also recently federal police and biosecurity officials seized 38 tonnes of illegally imported turtle meat, frog meat, plant products, avian meat, pig meat, beef meat, and raw prawns that could potentially harbour several devastating diseases.
Mr McColl said there's no second chances when it comes to biosecurity.
"A single, widespread disease outbreak could cause billions of dollars in economic loss, not to mention extensive damage to our agricultural and native plants and animals.
"We need to strengthen our borders against threats, and we need to ensure state and federal departments and authorities are properly resourced to prevent – and respond if need be – to pest and disease outbreaks."
With NSW the destination for half of all imports, Mr McColl said more needed to be done to keep the state safe from illegal black-market material while securing access to export markets.
"We welcome the NSW Agriculture Minister's commitment to biosecurity, but it's clear there needs to be a dramatic increase in resources at a state and federal level to inspect incoming freight and parcels," he said.
"We support the concept of biosecurity as a shared responsibility – those who create biosecurity risks should invest in prevention and management of those risks – and we believe a 'container levy' is a simple way to help fund these increased efforts.
"A container levy is one of the most effective and sustainable ways of fostering a strong biosecurity system, as it requires the user who creates a risk to pay for it, and means funding isn't at the whim of the government of the day."
Mr McColl noted that the Department of Agriculture Fisheries and Forestry has admitted they will have a $60 million cost recovery shortfall this year.
"How did that happen and the other thing we have been pushing for is a level of transparency in the department's costing, because they are very expensive in their protocols and examinations."
Mr McColl said NSW Farmers understood that Australia's new Inspector General of Biosecurity Lloyd Klumpp would be spending the next 12 months examining the biosecurity continuum before making recommendations.
"Clearly the container levy is at the federal level because that is where the federal authorities have control over biosecurity."
Mr McColl said Minister for Agriculture Fisheries and Forestry Murray Watt had indicated he was prepared to look at a container levy. The department has also admitted it is only able to inspect a limited number of containers.
In his address to the National Farmer's Federation Members Council yesterday Mr Watt said sustainable biosecurity funding was the "one key thing that remains to be done."
He said Australia needed to lock in a more sustainable way of funding its biosecurity system, with predictable funding from year to year, rather than continue relying on the temporary funding injections.
The system needed to be fair and share the cost between taxpayers, risk creators and beneficiaries of the system, because biosecurity is a shared responsibility, he said.
Mr Watt said in its first budget last October, the Albanese Government invested $134 million in biosecurity measures that was "a down payment on long-term sustainable biosecurity funding".
He said the investment allowed time to continue the consultation process on how a sustainable funding model might work.
"Through that process, stakeholders from a wide variety of industries, everyone from the NFF, to Qantas, the Western Australian Fishing Industry Council and likely many of you here today, provided their feedback on the discussion paper drafted by the department.
"We need to get this funding model right, because it will benefit so many different parts of our economy," he said.