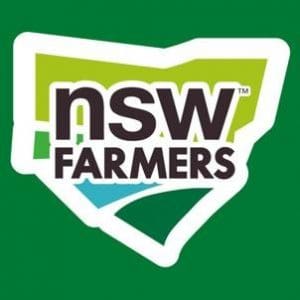 WOOLPRODUCERS Australia has gained further support from NSW Farmers for its efforts to become the oversight body for Australian Wool Innovation.
Delegates at NSW Farmers' 2017 Annual Conference voted on Wednesday voted to confirm support for appointing WoolProducers Australia as the grower representative organisation providing arms-length oversight of Australian Wool Innovation.
This would strengthen oversight of the management and expenditure of the wool industry levy, NSW Farmers said.
WPA already has the support of WA Farmers and the Victorian Farmers Federation to legislate WPA as the peak wool oversight body.
Chair of NSW Farmers Wool Committee, Andrew Wood, said the motion was not about interfering in day-to-day operations of AWI, but ensuring that levy payers had a formal relationship with their service organisation.
"As the research, development and marketing body for the wool industry, it is important that AWI can continue to provide expertise to help growers capture the benefit of current high market returns," Mr Wood said.
Mr Wood said that wool growers now have the opportunity to ensure sustainability of their industry structures and encourage meaningful consultation.
"The wool industry is the only commodity for which growers do not have a legislated oversight function of the research and marketing body.
"It is important to ensure that AWI's use of levy funding is consistent with levy payer priorities, and that there is transparency and accountability in this expenditure," Mr Wood said.
"A formalised agreement between AWI and a representative body will only strengthen the relationship between wool growers and our industry service body."
Mr Wood said that this relationship has proven successful in other commodity sectors, including the red meat industry, and that WoolProducers Australia is best-placed to ensure woolgrowers' expectations are met by AWI.
"WoolProducers' charter, unlike other national wool representative organisations, is to represent the interests of all woolgrowers."
Mr Wood said that the industry has seen AWI deliver for growers through research, extension and marketing initiatives.
"We want to encourage continued quality output with strengthened governance arrangements."
AWI Industry Consultative Committee is enough
WoolProducers Australia chief executive officer Jo Hall said the body has been calling for more robust consultation and transparency around AWI.
"We do see a prescribed or oversight body as an effective mechanism that works well in other industries and we would like to see the same in the wool industry.
"WoolProducers Australia is one organisation that can call for that but, however; if our members adopt this position, I would expect that they would also be doing some lobbying in that area as well," she said.
Ms Hall said WPA has made formal representation to the Federal Government to be an oversight body for AWI, but did not have any timeframe on a response from the government.
AWI chairman Wal Merriman said AWI's Industry Consultative Council accommodates most shareholders. AWI also talked directly to shareholders, he said.
"We consult in many forms.
"I don't think there is any need (for a further oversight body)," he said.
"I can't see how it can happen; we are a company constituted under corporation law."