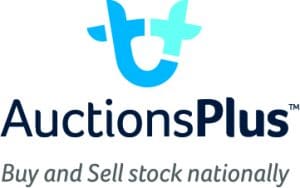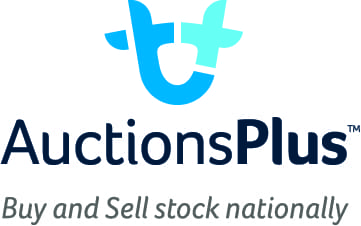 AUCTIONSPLUS' sheep and lamb listings eased almost 19,000 to 83,470 head last week, with the New South Wales' offering falling by 17,000 as rain fell across the eastern half of the state.
However, NSW producers still managed the largest online offering of 53,266 sheep and lambs for a single state.
Online numbers also dropped in Victoria, by 1117 to 16,987, and in South Australia, by 1110, to 10,381 sheep and lambs. The Tasmanian offering lifted by 2902 to 2152 and Queensland producers offered 3584 sheep and lambs, 1411 more than the previous week.
A total of 714 unique registered bidders logged into the four online commercial sales last week. Clearance rates of crossbred lambs tipped 92 percent, while 81pc of Merino wethers were sold at auction.
Limited numbers of Merino ewe hoggets were offered and these sold from $125 to $185, and averaged $173, firm on last week. Proven Merino breeders sold from $73 to $155 and averaged $117, down $22.
Merino wether lambs sold from $45 to $112, averaging $93, up $9.  Merino wethers were mixed in quality and sold from $52 to $149, averaging $99.
First cross ewe lambs sold from $166 to $226, to average $197, an increase of $27. First cross ewe hoggets were even in quality, and from $201 to $229, averaging $217. Unjoined first cross ewes sold between $180 and $286, to average $226, up $31.
Mixed sex suckers from Flinders Island sold to a top of $108. In Tasmania, first cross ewe hoggets at Jericho weighing 57kg sold for an average of $252, and Merino ewe hoggets at Richmond, weighing 44kg, sold for $143.
At Cobar, NSW, 350 Dorper ewes rising 2 years-old with 350 lambs made $204. A line 2.5 year-old Dohne ewes at Deniliquin, NSW, weighing 44kg, sold for $122. At Mildura in Victoria 400 scanned in-lamb Dorper and White Dorper ewes aged 2 to 5 years and weighing 62kg made $175. A line of two year-old second cross Dohne ewes at Tintinara in South Australia, and weighing 52kg, sold for $170.
Store lamb highlights
May/June drop, 27kg, 2ndX Poll Dorset mixed sex lambs from Peak Hill, NSW, $110/407c
June/July drop, 37kg, Dohne wether suckers from Cowra, NSW, $95/300c
August/Sept drop, 37kg, Primeline mixed sex suckers from Young, NSW, $130/349c
July/August drop, 37kg, Poll Dorset/Meat Plus mixed sex suckers from Cootamundra, NSW, $141/383c
May/June drop, 19kg,White Suffock/Merino mixed sex suckers from Ouyen, VIC, $74/391c
July/August drop, 36kg, White Suffolk/Composite mixed sex suckers from Murray Bridge, SA, $123/340c
Source: AuctionsPlus.