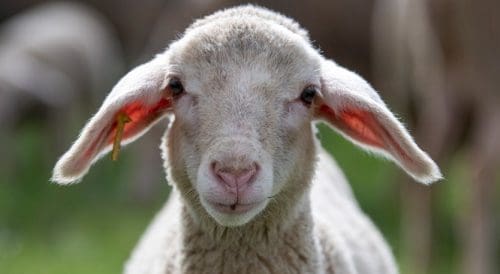 STRONGER regulatory signals are needed on mulesing and pain relief for sheep, according to animal welfare bodies that supported an e-petition tabled in the New South Wales Parliament last week.
The petition submitted on 9 November was signed by more than 2800 people and called for the phase out of mulesing in New South Wales by 2030.
The petition also called for immediate mandatory pain relief for the tail docking and castration of lambs.
In response to the petition, animal welfare groups FOUR PAWS Australia and Humane Society International Australia called on the NSW Government to:
– Institute policies that incentivise and support woolgrowers to transition away from mulesing with selective breeding of plain-bodied sheep;
– Introduce a phase-out of mulesing in the Animal Welfare Bill 2022 that allows producers adequate time to transition to flystrike-resistant flocks; and
– Mandate pain relief, as is the case in Victoria, for any mulesing that is performed prior to the legislated phase-out.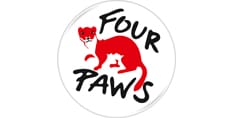 FOUR PAWS and HSI Australia are also calling for an urgent review of the Australian Animal Welfare Standards and Guidelines for Sheep to mandate pain relief and phase out mulesing.
They said producers that are failing to use widely available pain relief for husbandry procedures need to consider their legal liabilities in causing 'unnecessary pain' to animals under the POCTAA.
Animal Justice Party MLC Mark Pearson tabled the petition, which contained 2832 signatures, according to the NSW Parliament website.
The animal welfare bodies said the NSW government supports voluntary adoption of pain relief and technical assistance to move away from mulesing, but has deflected the call for regulation.
FOUR PAWS animal welfare in fashion expert Jessica Medcalf said the industry is moving too slowly to transition to pain-free alternatives to manage flystrike and ignoring animals' needs and market demands.
"It's clear stronger regulatory signals are needed.
"The NSW government had an opportunity to signal that it would support regulation to uphold modern animal welfare science and support the wool industry to phase out outdated animal cruelty, and it has not done so."
A joint statement from the groups said the petition had been effectively dismissed by the NSW government, which is a disappointing outcome for animal welfare in the wool industry. They said the new Sheep Sustainability Framework National Producer Survey (October 2022) revealed that only 8 percent of wool growers surveyed administer anaesthetic with an analgesic at mulesing to offer the best pain management solution.
Humane Society International Australia's animal welfare campaigner Georgie Dolphin said Australia is the biggest wool-producing country in the global fashion market.
"Yet this new national survey found that when mulesing, most sheep farmers are not combining Tri-Solfen with an anti-inflammatory drug which offers the best pain management combination, and during castration and tail docking many producers are using no pain management at all."
For mulesing, the main pain-relieving product, Tri-Solfen, is applied after the folds of skin have been cut away from the lamb's breech and tail areas.
"The survey proves the need to mandate adequate pain relief for all invasive procedures, the need to educate wool growers on the use of appropriate and effective pain-relieving products, as well as the need for growers to transition to available pain-free alternatives such as breeding sheep which do not need to be mulesed," Ms Medcalf said.
"This was a missed opportunity by the NSW Government, with the outcome putting the NSW wool industry out of step with community expectations and brand demands for higher welfare standards."
Industry is voluntarily increasing pain relief – Saunders
In his response to the petition, NSW Agriculture Minister Dugald Saunders recited the Prevention of Cruelty to Animals Act 1979 clauses pertaining to mulesing, tail docking and castration. He said the NSW Government is supportive of industry-led initiatives to continuously improve animal welfare and protect sheep against flystrike, such as the Australian Wool Innovation's Wool 2030 Strategy.
"Industry is voluntarily increasing their use of pain relief for animal husbandry procedures as options and costs improve," he said.
The NSW Government is also providing support to industry in developing tools and systems to help build confidence and capacity to manage flystrike without the need for mulesing, including genetic improvement, biological control and efficacy of registered chemicals to prevent and control flystrike.
Mr Saunders said a Legislative Council Portfolio Committee inquiry into a POCTA amendment bill to prohibit mulesing from 1 January 2022 and require pain relief for certain procedures found that a proposed bill was "not the way forward" and should not proceed.
See Mr Saunders' full response here.