NON-MULESED wool growers are promoting their production systems with processor backing and a NM clip auction proposal as animal rights group PETA continues to oppose breech modification of sheep by any method.
Last week the People for the Ethical Treatment of Animals (PETA) proposed a statue of a mulesed lamb at Goulburn in New South Wales – home of the famous Big Merino statue.
This coincided with NSW SRS Merino breeder Paul Favaloro proposing a non-mulesed wool sale on Australian Wool Innovation's online wool data and trading platform WoolQ.
Fellow SRS Parkdale Poll Merino breeder Don Mudford also last week released a video of Italian processor Giovanni Schneider on Facebook, stating that mulesing has been the biggest threat to the wool industry for more than 20 years.
"I was happy to be invited to say a few words at the Parkdale Poll Merino Stud event, because we are all here for the same purpose: we want to make wool an animal-friendly fibre.
"It is not up to us to decide whether mulesing is right or wrong; the market has already decided, and most brands declare that they will abandon mulesed wool by 2025," Mr Schneider said.
"In 2004, the Australian wool industry promised to phase out the practice of mulesing by 2010, yet, as of today, over 80 percent of the growers still practise it.
"That's why Australian wool lost its reputation as the best wool in the world, and today, South American wool, which is far inferior in terms of quality, sells at a premium, simply because of its better animal welfare credentials."
Mr Favaloro has asked Australian Wool Innovation's online wool data and trading platform WoolQ if they will host a non-mulesed wool sale, possibly next Autumn.
"The object of this sale is to highlight the demand and show premiums for our product, encouraging more growers to become NM (non-mulesed) with fly-resistant sheep."
He has urged non-mulesed wool growers to put their profiles on the WoolQ site and said he approached WoolQ to run the sale because, apart from broker fees, it is currently not charging to sell wool.
"Apparently they are not charging at the moment and they have also offered to contact all the brokers and promote it through them."
Mr Favaloro preferred to sell any non-mulesed wool on WoolQ in an auction rather than on the platform's bulletin board. He said WoolQ has been supportive of his NM wool auction idea, but the platform currently does not declare the mulesing status of wool lines listed on its offer board. Mr Favaloro has asked that this be corrected.
"They said they would."
Mr Favaloro said the proposed sale would be open to all growers of non-mulesed wool, and can involve all or part of a clip, with the inclusion of correctly filled out National Wool Declaration.
Ideally, more than 300 bales of non-mulesed wool would be needed to attract interest from brands and brokers, Mr Favaloro said, and he has received commitments for about 30 bales since notifying SRS breeders and flock owners of the initiative. Mr Favaloro said he would commit wool to the sale from his December shearing. He has previously sold his annual 60-bale non-mulesed clip in Sydney at physical auctions.
On the issue of supporting a wool-selling system operating free of charge to growers, but competing with other selling systems, Mr Favaloro said in time WoolQ will have to charge, but there needed to be more producer uptake.
Mr Favaloro questioned the proposition that the NM wool auction idea and his wool levies paid to AWI were supporting a system competing against other privately-owned systems such as AuctionsPlus Wool and the physical auction system.
"AWEX, they don't charge.
"They are really competing against AuctionsPlus, that's the only the one they are competing against, because the brokers themselves still get their same fees," he said.
"The reason I was hoping they (growers) would be attracted to this is because purely and simply it would be an out-and-out non-mulesed sale and all the brands and brokers who genuinely want non-mulesed wool, and ideally without all the chemical from truly fly-resistant sheep, would be able to say 'OK, this is where the premium is'."
He hoped that buyers looking for non-mulesed wool would support the sale. His post about the sale on the WoolQ forum on 29 October has received four likes, but no further commitments of wool.
Wool status to be made more visible on WoolQ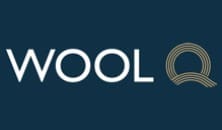 AWI's chief operating officer John Roberts said non-mulesed wool has been sold on the WoolQ platform.
"If this sale goes ahead this will be the first exclusively non-mulesed sale lot."
He said WoolQ has always always captured the NWD status of wool lines via the ESpeci.
"We are making that more visible to buyers and sellers at the point of transactions.
"Up until now we have included information on accreditation schemes such as Responsible Wool Standard and Authentico as well as capturing the NWD status on the ESpeci," he said.
"We are currently making further enhancements to allow for the inclusion of the NWD status on the various transaction platforms on WoolQ including the bulletin board and the WoolQ market.
"We have done that in response to growing interest from the trade, such is the nimbleness of the platform," Mr Roberts said.
"Similarly in the future we will be able to cater for other speciality wools as industry requires."
Mr Roberts said WoolQ was trading wool at no charge at present, because the transaction feature went live during the height of social distancing protocols due to COVID.
"Charges will apply in the future."
PETA gets knock back on Goulburn statue idea
PETA last week said that after a parliamentary inquiry in New South Wales failed to recommend ceasing the practice of mulesing sheep in the state, it wrote to the mayor of Goulburn, Cr Bob Kirk, asking permission to erect a new statue for the area – a giant mulesed lamb.
In the letter, PETA Australia's Emily Rice said the Big Merino landmark stands as a monument to the wool industry, "yet it fails to depict the common and particularly pernicious practice of mulesing, thereby telling only half the story."
"In light of this, I'd like to propose an additional statue, a sculpture of a mulesed lamb, to reflect more accurately the "fine wool industry".
"As I'm sure you know, over 70% of Australia's wool comes from sheep who were mulesed – a barbaric practice in which workers force live sheep onto their backs, restrain their legs between metal bars, and cut chunks of flesh from their backsides or attach vice-like clamps to their flesh until it dies and sloughs off – often without painkillers," she wrote.
"We can only assume that the industry would welcome a statue designed to inform visitors about this element of wool production, given how hard it has fought for decades to continue the practice, even in the face of public outcry and worldwide designer boycotts."
In his reply to Ms Rice, Cr Kirk said the Big Merino statue has existed since 1985 and is not a council asset.
"The statue is privately owned and situated on privately owned property.
"The solution to this practice is unlikely to be achieved by erecting another statue as you propose," he wrote.
"I do not believe that our Council should proceed as you suggest, however if you wish to progress your proposal, I suggest you contact our Planning and Environment Directorate on 48 23 4444 for information on the appropriate development application requirements."
Cr Kirk told Sheep Central he saw no reason why the community of Goulburn should pay for the proposed statue, "even if there was any inclination to do anything."
"Why would that become a responsibility for the residents of this town?
"We're not buying into it," he said.
"I don't think personally that there is any case that warrants the stance and expense that they are proposing, and least of all, does it need to be incurred by the residents of this community, when the Big Merino is not an asset or responsibility of council."
PETA spokeswoman  Aleesha Naxakis said 'branding' with liquid nitrogen, even with temporary pain relief, has shown signs of pain, distress and discomfort in lambs.
"There's no excuse to harm sheep for a fabric we don't need and supposed  pain relief is not a justification for cruelty to animals."
Click here to read the PETA letter to Cr Kirk.