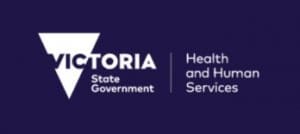 VICTORIA'S Department of Health and Human Service has reported no further COVID-19 infections at the two Melbourne meat plants impacted by confirmed cases this week.
The DHHS reported on Monday that all staff at Brooklyn's JBS plant in Melbourne were being tested for COVID-19 following a confirmed case at the abattoir.
DHHS said the department's outbreak squad would visit the plant on Monday to ensure the appropriate public health actions were taken.
The department also reported a COVID-19 case had been confirmed at the Pacific Meat Sales boning room in Thomastown. The site has closed, and all workers will be tested, DHHS said.
A spokesman for JBS Australia said it was "business as usual" at the Brooklyn plant. According to the company's website, JBS runs a multi-species operation at Brooklyn with a daily processing capacity of 1400 cattle and 8200 small stock. The Brooklyn plant employs 1230 people and is located 7km from the Port of Melbourne. Pacific Meat Sales is a family owned business specializing in high quality meat sales — including pork, beef, veal and sheep meat — to domestic and export markets.
DHHS confirmed this afternoon there has been no further cases recorded at Pacific Meat Sales or JBS. All staff at both facilities have been directed to get tested, close contacts have been notified and quarantined, and deep cleans have been undertaken at both premises.
The department said it is working closely with Worksafe throughout the pandemic to support the industry. Appropriate guidelines have been developed to further minimise transmission risks in these facilities. There is currently no link between the abattoirs and the public housing towers in lockdown.
The abattoir cases were among 127 new cases reported in Victoria on Monday, which brought the state's COVID-19 total to 2660.
The state's COVID-19 case total rose to 2824 yesterday as its capital city Melbourne prepared to go into lockdown, but the department said no new cases had been reported up to Tuesday at the JBS and Pacific Meats sites.
Victorian Premier Dan Andrews reported a further 134 new COVID-19 cases this morning, bringing the state's total to 2942, with 11 new cases linked to outbreaks and 123 cases under investigation.
Earlier this year the Cedar Meats abattoir in west Melbourne was closed for four weeks after an outbreak of COVID-19 that reached 111 infections among staff and community contacts. The sheep, goat and calf processor resumed operation in late May.
Sheep Central also contacted Pacific Meat Sales for comment.