THE Wools of New Zealand Shearing Sports New Zealand team is closing in on the last stages of its 2023 UK tour with hopes of scoring its first win in the last two tests against Wales.
Brothers-in-law Paerata Abraham and David Gordon, of Masterton, were beaten by Scotland at the Lochearnhead Shears' Scottish blackface championships on July 1 and placed third in a three-way match against Wales and England at the Great Yorkshire Show on July 12.
Last Saturday, the NZ pair was beaten by Welsh pair Gethin Lewis and Dylan Wyn Jones at the Cothi Shears in the first test of a three-match series against Wales.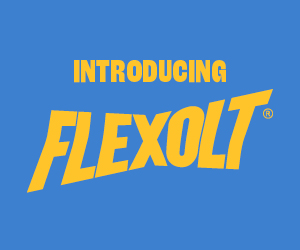 Lewis and Jones had been beaten 3-0 by New Zealand shearers and eventual 2023 World Championnships representatives Rowland Smith and Leon Samuels in New Zealand earlier this year, and the Cothi match was their last before the selection of a new Wales team at this week's Royal Welsh Show, where the second test will be shorn today.
The third test will be shorn on Saturday at the Corwen Shears in Denbighshire County in the north-east of Wales.
The Royal Welsh Show, the biggest event on the British agriculutural events circuit and likely to have a gate close to a quarter-of-a-million people over its four days from Monday-Thursday, will also feature the Royal Welsh Open, in which the test-match shearers will be up against such shearers as new world champion Welsh guns Gwion Evans and Richard Jones.
Evans beat defending champion Jones and scored a notable double by winning the machine shearing teams title at the 2023 Golden Shears World Championships final in Scotland on June 25. They finished first and second respectively in the individual final.
Lewis showed the benefit of his time in the Wales team by winning the Great Yorkshire Show Open final, and by being the best individual in the test match at Cothi, including his 14min 7sec being 53 seconds (more than one sheep) clear of next-man-off Gordon, who was next also onn poits, including the best pen-judging and overall quality points.
Lewis also won the Welsh International Speedshear, in which experienced Welsh international Gareth Daniel was runner-up and defending champion and Te Kuiti shearer Jack Fagan was third.
Fagan was also runner-up to Gwion Evans in the Cothi Shears Open final last Saturday, and at the Royal Welsh Show will be trying to regain the open title he won in 2015.
The 2023 tests have been New Zealand's first shearing tests in the UK since 2019, and are expected to be followed by another series involving, Abraham, Gordon and the new Welsh pair in New Zealand early in 2024.
Result:
First test at Cothi on Friday, July 21, 2023 (20 sheep): Wales 113.35pts (Gethin Lewis 14min 7sec, 54.15pts; Dylan Wyn Jones 15min 33sec, 59.2pts) beat New Zealand 117.1pts (David Gordon 15min, 56.5pts; Paerata Abraham 15min 50sec, 60.6pts) by 3.75pts.