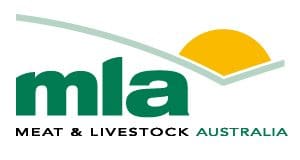 UP-AND-COMING livestock producers ready to build their skills and confidence to manage a modern agricultural business can now access a new workshop supported by Meat & Livestock Australia.
The Business EDGE Young Guns workshop will launch in February at Dubbo, New South Wales, with workshops to follow at other locations in NSW, Queensland, Northern Territory, Western Australia and South Australia.
The two-day workshop is a new bespoke version of the highly successful Business EDGE workshop, which has equipped more than 700 producers with knowledge and skills to better understand the business side of their livestock operations.
MLA national adoption manager – genetics, Clara Bradford, said the Business EDGE Young Guns workshop is tailored specifically for up and coming producers to build financial literacy and business skills in collaboration with other young producers.
"Participants will learn the fundamentals of long-term wealth creation and equity building, and hear from a Young Gun keynote speaker at each event.
"This comprehensive workshop is an opportunity to learn from presenters who understand grazing businesses, and meet other producers who are facing similar challenges, regardless of whether they are carrying on a family business, starting their own business, or stepping up in their roles," Ms Bradford said.
"Participants receive a full set of course notes and a suite of decision support tools to use at home and apply the material to your business. Follow up is available to all participants."
The Business EDGE Young Guns 2020 workshops will be held at the following locations:
Dubbo, NSW: 19-20 February
Cowra, NSW: 4-5 March
Alice Springs, NT: 12-13 March
Broome, WA: 2-3 April
Tamworth, NSW: 7-8 April
Brisbane, Queensland:  8-9 June
Mudgee, NSW: 10-11 June
Adelaide, SA: 22-23 July
The workshop fee is $1500 per person, or $1250 for two or more people from the same business. Prices exclude GST and are fully tax deductible.
To register for Business EDGE Young Guns Queensland, Northern Territory and Western Australia events, register with Bush AgriBusiness: bushagri.com.au/workshops
To register for NSW events, register with Holmes Sackett: holmessackett.com.au/events
To register for SA events, register with Rural Directions: ruraldirections.com/events
Source: MLA.