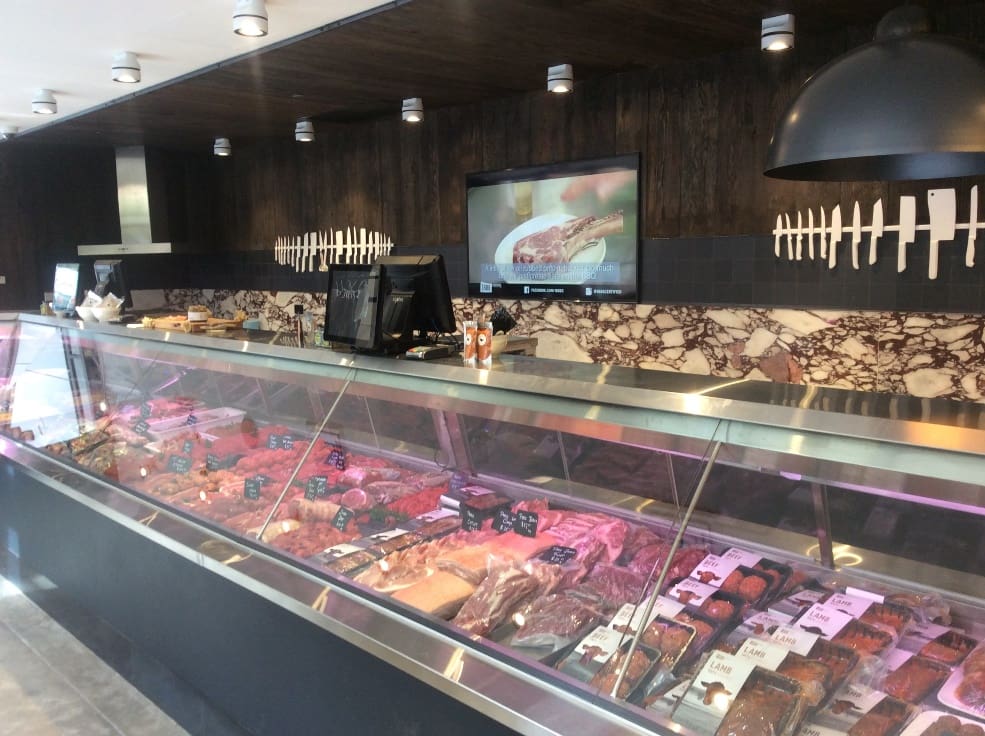 IT'S not every day that retail butchery customers can see a National Vendor Declaration form displayed in the shop, but a new high-end retail butchery in Sydney is taking provenance and brand identity in its meat offer to another level.
Opening its doors for business last Friday was the impressive new 1888 Certified independent butchery in Sydney's Double Bay – a well-heeled part of the city where discriminating consumers have a reputation for applying a lot of scrutiny to the food they eat, and are prepared to pay for it.
Behind the new business are two young retail-savvy entrepreneurs, both with dust on their boots.
Charlie Crichton and his business partner Tim White are both off the land, but wanted to have a crack at a vertically-integrated, customer-focussed premium retail butchery business targeted at discerning city consumers with a thirst for knowledge about the food they eat.
Charlie's family has operated a mixed farming/grazing property near Young for the past 120 years, running lambs, cattle and some cropping, while Tim's grazing property is at Walgett. Although he's a country boy by origin – his own family has run livestock for four generations – Tim has worked in international banking in Singapore for the past 12 years, before recently returning to Australia.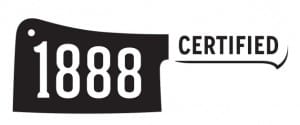 The '1888 Certified' brand identity and shop name reflects the year that Charlie's great grandfather first settled on the family property. The name reinforces the concept of generation-on-generation of sustainable land and stock custodianship, and commitment to the industry.
Prior to the launch of the Double Bay shop this week, Charlie had already had a stab at retailing through a partnership in a butchery at Bondi. But the venture was not exactly aligned with the sort of butchery model that he had a passion for.
"I really wanted a different kind of shop," he said. "It's a bit like building your first set of cattle yards – it's easy to put gates in the wrong place. The Bondi shop had a lot of emphasis on cooking and selling heat-and-serve meals. While it worked well in that location, cooking and food service was not my forte, and I wanted to focus more on straight retailing of fresh meat."
He sold out to his business partners after six months, so he could concentrate on a new retail project.
Once Tim and Charlie got their heads together, they chose the affluent Double Bay shopping area as a location where they felt consumers would respond well to their concept.
The shop's location is in the new Kiaora development driven by the local Woollahra Council, with a Woolworths and Dan Murphy's upstairs, and a series of up-market retail food businesses downstairs, on the same level as 1888.
"With Woolworths directly above us, we know we cannot compete on price," Charlie said.
"But where we can stand out is on quality, freshness, outstanding service, and that clear paddock-to-plate link in the heritage of the product -all the way back to the producer who raised it."
"Obviously given our location, our costs will be high, but we still want to offer our customers value-for-money in our retail price point – and we see that value coming both in product performance and eating experience, as well as the great story behind it."
Building bridges between consumers and livestock suppliers
"The locals tend to be discriminating customers who ask a lot of questions about the food products they purchase. In the case of our meat offer, we're trying to get as much relevant information as possible in front of them: it will be one of our key points of difference," Charlie said.
The intention is to build a bridge, a connection, between the customer and the producer responsible for the protein they are purchasing.
All of the lamb, beef, heritage pork and naturally-raised poultry offered through the shop will have a clear and strong connection back to the property from which it came. For example, National Vendor Declaration forms and PIC numbers will be on display in the shop, providing relevant details about each red meat product.
The shop will also display stories and profiles on all of its livestock suppliers and the production and land management systems they use, as their product appears in the chilled cabinet. Those profiles will feature on in-store screens, and for later access via QR code labels (linking to a website) attached to fresh meat and pre-packed items.
There are a few other smaller niche retail butchers in Sydney aiming to link back to their suppliers the way Tim and Charlie have planned, but perhaps not to this same extent, and certainly not using programs driven by primary producers themselves.
The 1888 Certified lamb and beef offer will carry strong grassfed/natural/humanely-raised claims, no HGP or antibiotics, supplied through a network of collaborating suppliers in different parts of NSW. None of the product sold will be gas-flushed, cryovaced or pumped, with all aging done on the hook.
While Charlie's and Tim's own properties will be supplying both lamb and beef into the retail venture, that will be supplemented by a dozen or so hand-picked livestock suppliers, whose operations have been closely examined, and whose production philosophies align with the 1888 Certified program.
Lamb suppliers are predominantly in the NSW southwest slopes region, but others are in different parts of the state to help manage seasonal and climatic gaps. Charlie's family property near Young will be utilised primarily for lamb supply, mostly second crosses using Dorset over Border Leicester x Merino ewes. There's also a trial looking at French Charolais sheep, which are not yet widely exposed in Australia.
The pair have negotiated an MSA service kill for the lamb and yearling grassfed cattle at Manildra Meats' plant at Cootamundra, reasonably close to the biggest source of stock supply.
Boning is 'on display'
Lamb, beef and pork will arrive at the back of the Double Bay shop in carcase side form, with boning taking place on-site.
The process will be 'on display' via a large customer viewing window into the prep room. A second window will allow customers to take a peek into the cool room, where sides will be hung. That 'accessibility' to customers has meant that even the prep area and coolroom have had to be dressed-up in order to present as a clean, hygienic and efficient work area.
Shop fit-out focusses on 'natural, organic' look
The shop fit-out, being completed last week, has delivered a smart, contemporary retailing environment in the long, relatively narrow site footprint, in keeping with the affluent suburb in which it is located.
"We've worked very hard on getting the design and detail right in the customer area of the shop, as well as behind the counter, to make it a great shopping experience," Charlie said.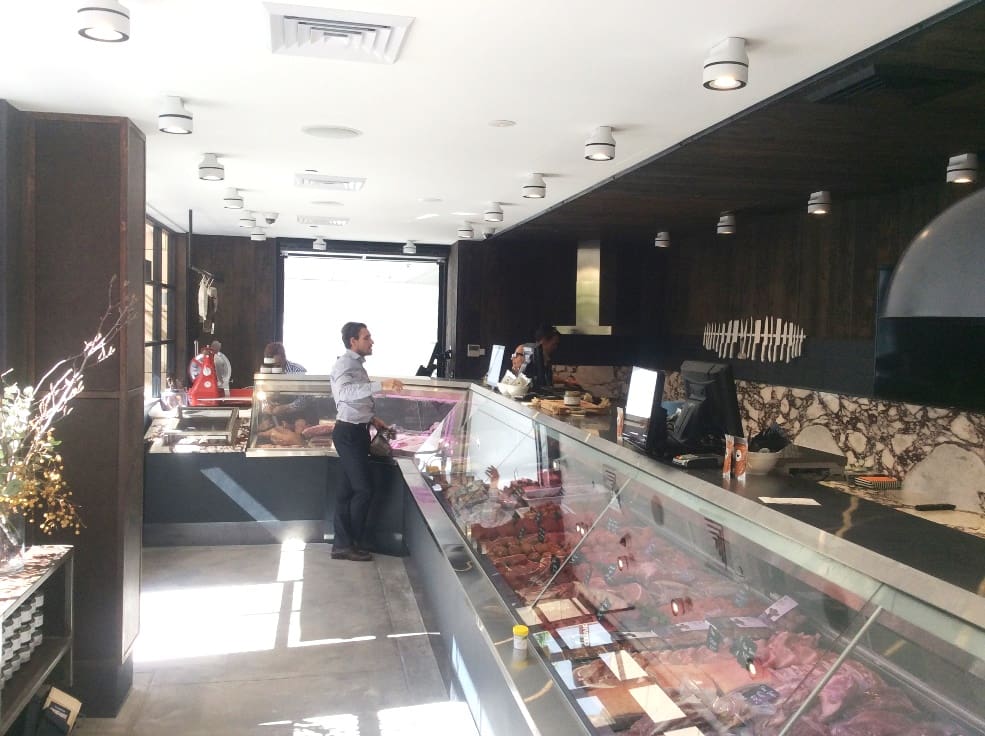 As the image above shows, there's a lot of natural surfaces used in the fit-out, with recycled timbers from the Sydney Harbour Bridge, on-trend polished cement floors in customer areas, and marble stone for benchtops and splashbacks. All the chilled display cabinets are custom-built.
The pair deliberately sought-out designers and shop-fitters who had not previously worked on butchery stores, in order to deliver something a little more distinctive.
"That may have been a little risky in lack of prior experience in this type of work, but it also meant they brought a fresh approach to a retail butchery presentation," Charlie said. "We were always trying to build something a little different than other butcheries – and we think they have filled the brief, very well."
Customers will also have access to a smartphone App, allowing them to place an order while out at kids soccer training, and access it via a quick pick-up window on the way home.
The 1888 Certified website may not yet be active by the time this article appears on Sheep Central, but it will shortly be accessible via http://www.1888certified.com.au/