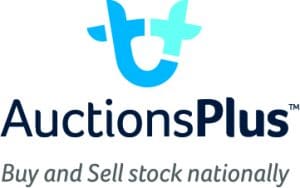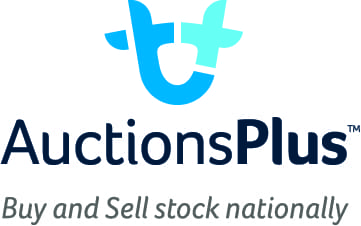 NEW South Wales sheep and lamb sellers dominated online AuctionsPlus listings last week as producers continue to destock due to the dry conditions.
AuctionsPlus market operations officer Ed Murphy said about about 34,000 sheep and lambs were offered online last week, about 1000 fewer than the previous week.
"The bulk of this came out of NSW, with 26,600 offered.
"The largest offering was comprised of Merino ewes and ewe lambs to total 11,000 head and of this 10,000 came out of NSW," he said.
"Producers across NSW are reducing the core flock and the number of mouths to feed as a dry winter ensues.
"Despite this the market is firmer as 24,838 head sold and a 72 percent clearance was achieved across all sales, including post-sale negotiations," Mr Murphy said.
Buying support for the Northern states came through strong competition from southern restockers, with 10,400 head being trucked to South Australia and Victoria out of Queensland and New South Wales.
Unjoined Merino ewes sell to $142.50
Mr Murphy said most Merino ewes sold this week were older ewes, proven breeders or mixed age lots. The top price of $142.50 for younger ewes was paid for a line of unjoined 11-13 month-old ewes weighing 35kg, at Eudunda, SA.
Proven Merino breeders averaged $160, with prices ranged from $109.50 to a top of $210 for a line of Kilmore blood 2.5 year-old ewes from C. & K. Tuesner at Concordia, SA, weighing 59kg and scanned in-lamb to Suffolk and White Suffolk rams. Older Merino ewes and mixed age lots made up the best part of the offering, averaging $114 and ranging from $75-$185. The premium was recorded for 4.5 year-old ewes, also from C. & K. Tuesner. These ewes weighed 61kg and were scanned in-lamb to Suffolk and White Suffolk rams.
Merino wether and lamb numbers ease
Merino wether and wether lamb numbers online eased to 8000 last week. Most were Merino wether lambs that averaged $84 and sold from $59.50-$107.50. The top price was secured by Merryville blood wethers from H.H. Harris & Sons at Thallon In Queensland. The 700 Sept/Oct drop 2017 drop wethers weighed 36kg and had a 4cm fleece, and were sold to a Victorian buyer 1300km away at Willowmavin.
Merino wethers prices reached $150 for a line of 4.5 year-old 64kg Cottage Park and Avonside blood wethers with a 6.5cm fleece at Cooma, NSW. The line was sold to a buyer at Epsom, VIC.
First cross ewes sell to $209
The 3200 first cross ewes offered online were evenly split between ewe lambs and older proven breeders.  The ewe lambs averaged $161 and sold from $131 to a top price of $191 for a line of 10-11 month-old 51kg ewes at Balldale, NSW, that were scanned in-lamb to Poll Dorset rams. Proven first cross breeders averaged $194 and sold from $168-$209. This top price was achieved by a line of 4.5 year-old ewes, weighing 69kg from Dunedoo, NSW.
Store lambs sell to $130
Poll Dorset cross lambs, 40kg lwt, $130 or 323c/kg live, Cowra, NSW
Dorper mixed sex lambs, 33kg, $90 or 365c/kg live, Texas, QLD
First cross mixed sex suckers, 37kg, $122 or 332c/kg live, Wellington, NSW
Coolalee/Dohne mixed sex lambs, 39kg, $117.50 or 329c/kg live, Mungindi, NSW
Suffolk cross lambs, 36kg, $116 or 307c/kg live, Woodside, VIC
Source: AuctionsPlus.