NEW season lambs reached a national record price of $331.20 at the Wagga Wagga Livestock Marketing Centre in the midst of the state-wide COVID-19 lockdown yesterday.
RH Blake and Co auctioneer Mark Logan said the 45 record-priced Poll Dorset cross lambs came from Uranquinty brothers Gordon and Wayne Rodham, and were sold to MC Herd at Geelong.
Mr Logan said the first draft of "properly bred" March drop lambs out of first cross ewes were estimated to have a carcase weight of 32kg with a $12 skin.
A second draft of 75 of the brothers' lambs sold for $313 to Junee, giving an average of $319.20 for 120 lambs. The lambs came off their mothers who had been running on creep feeders, Mr Logan said.
"They always top the market," he said.
Mr Logan said the brothers were 80 years-old and have produced top lambs all their lives.
"Every ewe with multiple lambs goes up to the yards and gets fed, and she doesn't leave the yard until she takes to the lambs," he said.
Their mob of 240 multiple lambing ewes with 480 lambs still on creep feeders.
"And they do get three lambs every two years from the ewes because the ewes are so fertile, because they are fed."
Mr Logan said the number of crossbred lambs at Wagga reduced from 15,000 last week to about 6000 this week and the old lamb quality is "pretty ordinary."
Mr Logan said the absence of Fletcher Livestock Exports due to the Dubbo COVID-19 lockdown did not affect prices at the market.
"The quality old lambs are gone and are not that many super heavy suckers anyhow."
Meat & Livestock Australia's National Livestock Reporting Service reporter Leann Dax said there was a smaller winter yarding offered to a reduced field of buyers at Wagga. A smaller field of export buyers attended, along with some domestic processor competition.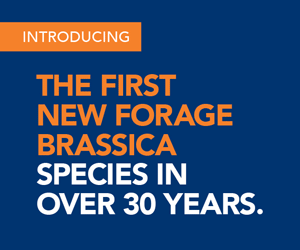 The agents yarded 33,920 lambs, 5580 fewer than last week, and 5750 sheep, 2750 fewer.
New season lamb numbers jumped to 11,750 and young lamb quality was exceptional and offered buyers plenty of shape and weight, the NLKRS said.
A large portion of the old lamb offering were grain-assisted across heavy and extra heavy lamb classes, with old trade lambs in shorter supply. New season lambs ignited the bidding, pushing prices to record levels.
New season lambs weighing 21-24kg recorded a top price of $270 with most making 998-1060c/kg carcase weight.
Young 26 to 30kg lambs surged $10 to make $280-$290. There was an excellent selection of well-bred young lambs suitable for restockers that returned to the paddocks at $145-$185.
Old trade lambs sold to stronger trends which was driven by tightening supplies. Lambs weighing 22-24kg gained $5/head and averaged 1033c/kg.
Heavy 24-26kg lambs sold $16/head dearer at 1024c/kg, while lambs weighing 26-30kg made the strongest gains to average 1030c/kg. Extra heavy lambs estimated to weigh more than 30kg cwt were well-supplied and all buyers were keen for a market share. Prices jumped $13, with most selling from $316-$350.
The NLRS said it was a mixed quality yarding of mutton. Not all buyers attended or operated across heavy or trade categories, with heavy ewes selling to weaker competition at $178-$298, or 672c/kg. Heavy Merino wethers sold from $198-$204, or 564c/kg. The trade sheep were mostly shorn, with limited ewe mutton in longer skins. Most sold from $130-$170.