TEN agricultural scholarships worth $15,000 a year will be provided to regional and rural students from a First Nations or low socioeconomic background through a unique partnership.
Charles Sturt University is partnering with the Anthony Costa Foundation, goFARM Australia and Australian Farming Services to offer the scholarships collectively worth $1.3 million.
The program includes AGcessibility Kickstart Scholarships, worth $15,000 each, for students from low socioeconomic backgrounds and AGcessibility First Nations Scholarships, also worth $15,000, for First Nations students.
The scholarships are open to commencing first-year students at Charles Sturt University studying a Bachelor of Horticulture, Bachelor of Agriculture, Bachelor of Agricultural Science, Bachelor of Agricultural Business Management, or Bachelor of Viticulture.
Applications for the AGcessibility scholarships are now open on the Charles Sturt website and close at 9am on Friday 25 November.
goFARM managing director Liam Lenaghan said the program was vital, not only to invest in agriculture's next generation, but to keep the goFARM business fresh and interesting, bringing in energetic, new talent.
"Australian agriculture is changing, rapidly, and requires people with dynamic skills and vision.
"The goFARM business is all about innovation and transformation and if we are to achieve our goals – and if we are to play a part in growing the sector – we'll need brilliant young people who push us along. That's what this internship program is all about," he said.
Former gFARM intern and now asset manager Joe Barlow, with a Bachelor of Commerce graduate from Deakin University, grew up on a broadacre farm in Jerilderie and has fond memories of his journey within the agricultural industry, in Australia and on farms in Canada.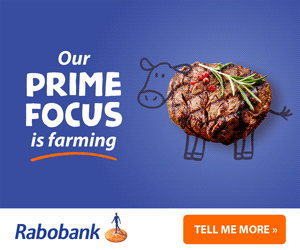 "The internship program immerses you in the business which means that you have the opportunity to understand it from top to bottom at an early stage in your career."
Anna Keenan, also a former goFARM intern, joined the program in early 2021 and said she has had exposure to all aspects of the goFARM business.
"Now I'm really homing in on the investor relations and public relations side; supporting goFARM's focus on environmental, social and governance (ESG) practices for investors and other stakeholders."
Joe Gibson, a current goFARM intern who grew up on a sheep and cropping farm at Tatyoon in western Victoria said the internship program has provided him with the opportunity give back to the broader agricultural community.
"I've been with goFARM for eight months and have completed six months on farm and am now in the middle of my stint in the office doing financial research and accounting. It's been a wonderful learning experience.
"To me, farming is all about producing more with less, conserving the environment while maximising the productivity of any farming asset. I'm driven by finding new ways to improve production systems in a practical way that can be sustained into the future and I'm excited about a career that can achieve this core objective," he said.
Graduates who are interested in understanding future employment opportunities at goFARM, please refer to our website: https://gofarmaustralia.com.au/work-with-us/