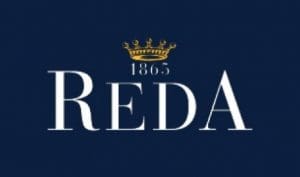 SUPERFINE wool growers producing elite 1PP bales will be offered 20-45 percent premiums above auction market prices for equivalent micron spinner type wools in a contract released this week.
The three-year Pinnacle Project contract released by New England Wool on behalf of Italian fabric manufacturer Reda aims to promote production of the "best" quality 14.5-16.8 micron Merino wool and continue Reda's dominance in 1PP bale purchasing in Australia.
New England Wool managing director Andrew Blanch said the contract premiums of 20-45 percent above March 2018 auction prices for suitable 14.5-16.8 micron spinner style wools could value 15.5 micron 1PP bales at about 5000 cents/kg clean.
Mr Blanch said the new contract's prices have been adjusted to reflect the rise in the general wool market, especially prices at the broader end of the contract micron range. Mr Blanch would not release a full contract price list, but this would be provided to growers who make an expression of interest.
Australian wool industry marketing service body AWEX issues 1PP certificates to 90kg-plus bales of superfine wools submitted for auction "that exhibit superlative quality, style and soundness and are prepared in the best possible manner".
To be 1PP accredited wool must be of Australian Superfine breed criteria, fleece style 1 (choice) (ASF1), 16.9 micron and finer, 90/100s count visually, containing 1pc vegetable matter or less and at least 70mm in staple length, unless wool is significantly finer (e.g. 15 micron), where a slightly shorter length will be accepted.
Mr Blanch said Reda purchased every 1PP bale produced since 2013, except for some bales finer than the contract range, under 14 micron. About 25-40 1PP bales are produced annually, although a good season in 2013-14 led to Reda buying 56 1PP bales in 2014-15.
For the first time, all farms submitting 1PP bales for Reda contract consideration must be accredited by NEW's SustainaWOOL Integrity Scheme, which required wool to come from flocks that have either ceased or never mulesed or mules with pain relief.
The new three-year contract follows on from Reda's 150PP contract launched 2013 to coincide with the company's 150 year anniversary. The Pinnacle contract runs from May 1 2018 to June 30 2021 and required growers to pledge an approximate number of bales of an estimated micron and delivery date by April 30 this year.
Reda's global procurement director Fabrizio Botto Poala said because 1PP is the best wool that can be prepared, the company continued the contract with price premiums to recognise the hard work of growers and encourage continued production.
"We use this wool to make very special (suiting) fabric, not a lot of metres, but it is a unique product.
"Now we are going to start a new project for this (Pinnacle contract) product."
Reda wool buyer supports call for new deadline to end mulesing
On the issues of sustainability and traceability, Mr Botto Poala said Australian wool growers needed to tell consumers what they are doing on farm.
"When we talk about sustainability and traceability, for us it is a topic that is coming from the final consumer, because we sell product business-to-business and business-to-consumer.
"This increased demand for product that can be traced up from the growers is a request from the final consumers and at Reda we have to follow our customer."
Mr Botto Poala said although Reda currently accepted wool from sheep declared as mulesed with pain relief, he personally believed these growers should try to change their management to produce non-mulesed wool.
The Reda executive supported a recent call by fellow Italian wool buyer Davide Fontanento from Vitale Barberis Canonico in an ABC interview for Australia to seriously consider setting a new target date to end mulesing.
"I think that what Mr Fontanento said during that interview was correct.
"It is our duty as a company that buys and processes this wool to explain to our suppliers – the wool growers – that this is coming from our final consumer, then it is up to the wool growers to decide."
Mr Blanch said Reda wanted to continue to promote the best wool and the best wool growers in Australia and to give these growers something to aspire to – not just the 1PP certificate, but some monetary incentive as well.
"Whilst the 1PP can only be produced by a very select group of wool producers, this promotion celebrates an industry accepted pinnacle of superfine production," he said.
"However, it is also the general promotion of the commercial quantities of traditional, stylish superfine wool that is produced behind these selected bales that becomes just as important for Reda.
"Protecting and growing supply of these high quality wools is a goal for Reda and this promotion is just one of the many initiatives the company has launched in the past 10 years as long term investments in the Australian wool industry."